Personal Branding Awareness
1 day Instructor-led workshop
Syllabus
Who is this course for?
The workshop is suitable for staff of all levels in an organisation from junior level to senior management.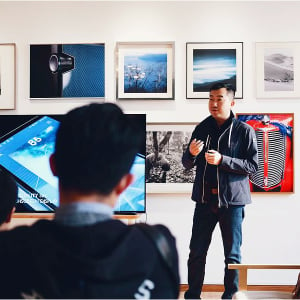 Objectives
At the end of the course, delegates should be able to:

Make a positive first impression with different types of people

Improve their self-awareness about their strengths and weaknesses

Ask for feedback with confidence

Learn the four common behaviour styles

Practice verbal and non-verbal communication techniques to build your rapport with others

Write a clear plan to build your personal brand
Benefits
This course will enable participants to reflect on the way they are perceived by colleagues and clients and give them a number of tools and strategies to improve their image and visibility both internally and externally to help enhance their relationships and grow their self-confidence.
Course Syllabus
Why personal branding?
Discuss the importance of building your personal brand
What personal branding means to you
Building strong relationships at work
How to make a strong first impression
How to build rapport with others
Do's and don'ts when building relationships
Six influencing strategies
Different Behavioural styles
Learn the 4 common behaviour styles
Complete a personal assessment to understand your own behavioural style
Learn how to adapt your style of communication to others to help build your brand
Verbal and non-verbal communication
How to use the power of your voice to build your brand
The importance of the internal and external language you use
Non-verbal communication techniques to show confidence and build rapport
Getting Feedback
Benefits of feedback
Critical vs Constructive feedback
The Johari Window – to explore development needs
How to ask and receive feedback in a sensitive manner
Personal branding strategies
Case study analysis of successful brand builders
Other strategies to build your personal brand
How to enhance your brand on social media sites such as Linkedin
Write a plan to continue building your own personal brand
What you get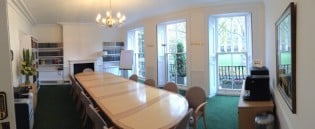 Training is held in our modern, comfortable, air-conditioned suites
"What do I get on the day?"

Lunch
Lunch is provided at a local restaurant or pub. Browse the sample menus:
Breaks and timing
Courses start at 9:30am.
Please aim to be with us for 9:15am.
Joining information (how to get to our venues)
Refreshments
Available throughout the day:
Hot beverages
Clean, filtered water
Biscuits
Learning tools

In-course handbook
Contains unit objectives, exercises and space to write notes
24 months access to trainers
Your questions answered by qualified trainers online.
Training formats & Services
Learning & Development Resources
Soft Skills Blog