Effective Communication Skills training course
London and UK wide
1 day Instructor-led workshop
Syllabus
Who is this course for?
This course is suitable for anyone who needs to enhance their relationship with others, and present clear, positive messages in the workplace.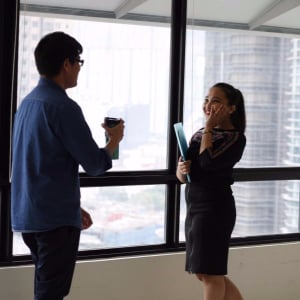 Benefits
At the end of this 1 day workshop, delegates will have gained the skills necessary to communicate clearly and confidently, achieve objectives through effective communication, persuade and influence, and improve workplace relationships.
Course Syllabus
Communication Styles
Communication styles model
Identifying preferred styles
Adapting a style as required
Successful Communication Essentials
3 P's: Professional, Polite, Positive
Identifying and overcoming barriers to communication
Characteristics of an excellent communicator
Unspoken Communication
Active listening
Body language, tone
Building rapport
Positive Image
Meetings: making an impact
Dealing with challenging situations
Ensuring your message is perceived as intended
Phrasing your message appropriately

Personal Excellence
Neuro-Linquistic Programming (NLP)
Assertiveness
Persuasion skills
What you get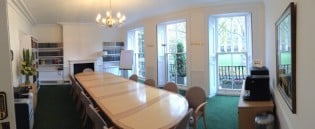 Training is held in our modern, comfortable, air-conditioned suites
"What do I get on the day?"

Lunch
Lunch is provided at a local restaurant or pub. Browse the sample menus:
Breaks and timing
Courses start at 9:30am.
Please aim to be with us for 9:15am.
Joining information (how to get to our venues)
Refreshments
Available throughout the day:
Hot beverages
Clean, filtered water
Biscuits
Learning tools

In-course handbook
Contains unit objectives, exercises and space to write notes
24 months access to trainers
Your questions answered by qualified trainers online.
Training formats & Services
Testimonials
High Commission Of Canada
Carol Gould,
Trade Commissioner Assistant
I think the small group worked very well for this type of session. it is very helpful that i didnot know anyone on the course and so could speak freeley
Effective Communication Skills
Workman LLP
Louisa Shaw,
Accounts Associate
The trainer was approachable and worked with a degree of flexibility to ensure that the objectives of the team on the day were met. I suspect that there could have been more flexibility as conflict resolution was one of the main topics that people in the room wanted to discuss and the communication model that best applied to this was not a part of the course but was slipped in for us. As it happened this was one of the most interesting parts of the day.
Effective Communication Skills
PSI CRO AG
Hayley G,
Business Development Assistant
I really enjoyed the course, I found it very engaging not too cringe worthy with the role playing exercises and very useful to see ways of communicating from a different perspective.
Effective Communication Skills