About STL
Value, Quality & Innovation
We seek to provide an unrivalled value and quality service, enabled by our unique business model.
STL was first to market with the following innovations:
Why do
thousands of
organisations
trust us?
Competitive proposition
Through automation, personnel and organisational efficiency we invest a significantly higher proportion of resources into delivery quality and thus value.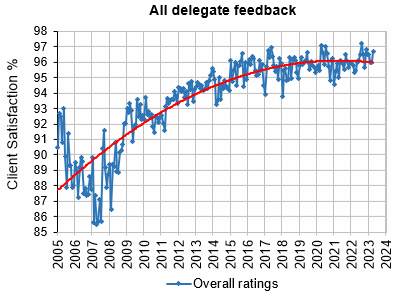 The organisation has rapidly grown and the value/quality proposition has likewise developed.
Management & Training team
The professionalism and performance of our people is fundamental to us. Our company culture brings together individuals that cooperate through trust. Bureaucracy and micro-management are kept to a minimum. No photocopiers exist and only essential paper documents are retained.
Our working relationships are typified by their openness and the common goal to achieve the best performance in our industry, both personally and organisationally. The team enjoys a high level of decision making authority, allowing flexibility and creativity.
By working with individuals that have the passion and integrity to deliver, the management team is freed from policing and able to focus on continuous improvement. Feedback to drive quality development is continuously applied from a 100% client satisfaction sampling system.