Power BI DAX
Face to face / Virtual public schedule & onsite training. Restaurant lunch included at STL venues.
Syllabus
Who is this course for?
This one day course is ideal for experienced users of Power BI who wish to optimise the speed and efficiency of Power BI through the use of DAX (Data Analysis Expressions) formula language.
Prerequisites
Attended our 2 day Power BI Modelling, Visualisation and Publishing course, or Power Bi users with a basic understanding of DAX.
Benefits
At the end of this course you will have a greater understanding of building DAX functions. You will understand how you can optimise the speed of your measures in your data model and the use of variables to optimise and debug the DAX measures.
Course Syllabus
Introduction to DAX
What is DAX (Data Analysis eXpressions)
Why do we need DAX in Power Bi Desktop
The DAX Structure
The DAX Formatter
Column Calculations versus Measures
Basic DAX functions
SUM/SUMX
COUNT/COUNTX/DISTINCTCOUNT/COUNTROWS
AVERAGE/AVERAGEX
MAX/MAXX
MIN/MINX
Logical functions
IF
SWITCH
AND/OR
Filter functions
CALCULATE
RELATED
RELATEDTABLE
FILTER
HASONEVALUE
VALUES
ALL
USERELATIONSHIP
ISFILTERED

Time-intelligence functions
DATEADD
SAMEPERIODLASTYEAR
EOMONTH
DATESBETWEEN
TOTALMTD/TOTALQTD/TOTALYTD
DATESMTD/DATESQTD/DATESYTD
PREVIOUSDAY/ PREVIOUSMONTH/ PREVIOUSQUARTER/ PREVIOUSYEAR

Other useful functions
LOOKUPVALUE
EARLIER
COMBINEVALUES
SUMMARIZE
ROLLUP
DIVIDE
TOPN
FIRSTDATE
LASTDATE

Understand the use of parameter tables
What is a parameter table
How to use a parameter table in DAX
The DAX Studio Application Demonstration
Benefits of writing DAX and testing DAX in DAX Studio
Variables
What is a variable and what is the benefit using variables
Debug code

Introduction to calculated tables in Power BI Desktop
What is calculated tables
Create Calendar table
The UNION function
What you get
"What do I get on the day?"
Arguably, the most experienced and highest motivated trainers.
Face-to-face training

Training is held in our modern, comfortable, air-conditioned suites.
Modern-spec IT, fully networked with internet access
Lunch, breaks and timing
A hot lunch is provided at local restaurants near our venues:
Courses start at 9:30am.
Please aim to be with us for 9:15am.
Browse the sample menus and view joining information (how to get to our venues).
Refreshments
Available throughout the day:
Hot beverages
Clean, filtered water
Biscuits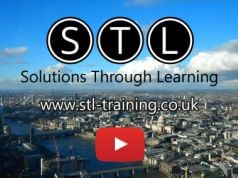 Virtual training

Regular breaks throughout the day.
Learning tools

In-course handbook
Contains unit objectives, exercises and space to write notes
Reference material
Available online. 100+ pages with step-by-step instructions
24 months access to Microsoft trainers
Your questions answered on our support forum.
Training formats & Services
On a public schedule at one of our
London training venues.
On-site at your company office UK wide
Near-site, at a location close to you
Tailored courses to your requirements
Productivity Training Programs
Consultancy
Bespoke one-to-one
Rollout
TNA
Testimonials
LCR Property
Nicola Shaw,
AP & Treasury Manager
There is nothing - it was brilliant!
Arup
Helen Dines,
Supervisor
Jens is very knowledgeable and enthusiastic, the course was great and ran at the right speed and covered everything would have wanted it to
Power BI DAX
LeasePlan UK Ltd
Rachael Bartlett,
Customer Insight Manager
Jens is great. I enjoyed the course and will definitely recommend to my colleagues
Power BI DAX
Learning & Development Resources
Blog
Infographics