STL Virtual Classroom Training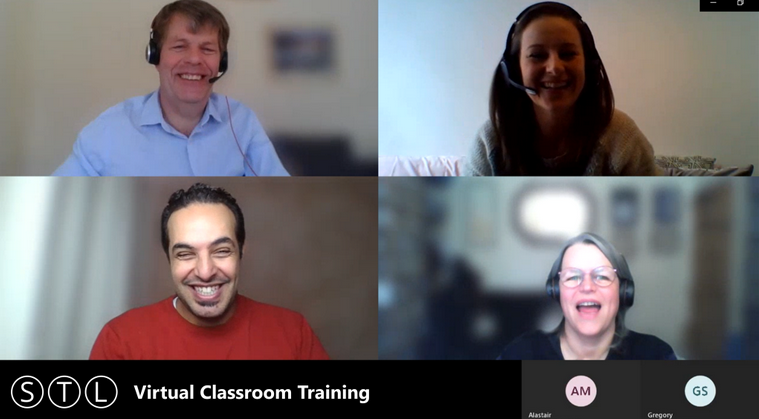 Our virtual classroom training is delivered by the same team responsible for achieving industry leading customer satisfaction ratings with face-to-face training, so rest assured you are in safe hands.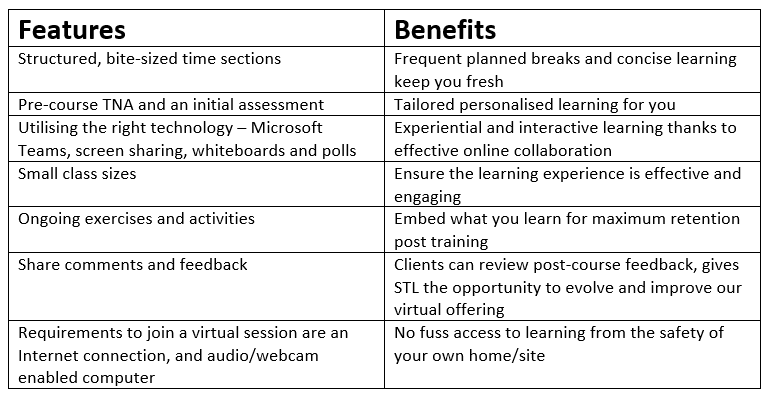 What does a typical Virtual Classroom training day look like?
Here is an example of what you can expect when attending a virtual classroom delivery day.
We use Microsoft Teams, the rapidly growing online collaboration tool used by over 44 million active users globally.
Remember, the training is delivered by the same trusted team who deliver our face to face training with industry leading customer satisfaction metrics.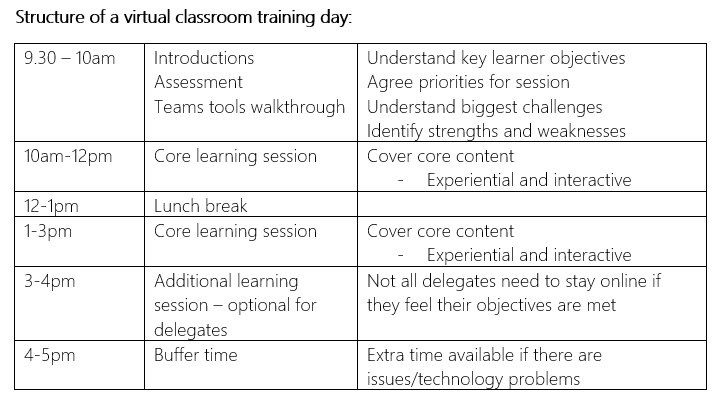 What is the pricing for virtual classroom training?
We are having to invest considerable resources into supporting and evolving our virtual classroom delivery, but we are keeping the pricing the same as face-to-face.
What training courses can you offer via virtual classroom training?
We can deliver most of our Soft Skills and Microsoft Applications portfolio.
Please get in touch so we can recommend the appropriate training solution for your needs.
Here some trending courses:
Managing Teams Remotely
Office 365 & Microsoft Teams
Effective Communication Skills
Time Management with Outlook
How do join a virtual classroom training session?
You will log in remotely following a link from an invitation email, with no need to sign in for access. You just need to follow some basic technology/software checks before joining the training. We utilise Microsoft Teams, a fast growing standard for online collaboration and training.
We're looking at eLearning for our staff. Can you provide this?
Yes, some of our clients see eLearning as a perfect compliment to their other training initiatives. We offer Microsoft Office eLearning in various formats. Soft Skills eLearning is more bespoke. We work with each customer in steps to source or design the most appropriate solution. Please contact us to learn more.