Power BI Explained - Half day course
Power BI Overview Course London
Face to face / Virtual closed & onsite training. Restaurant lunch included at STL venues.
Syllabus
Who is this course for?
This is a half day non-technical, user-friendly course that through demonstration gives you a sound understanding of what Power BI is. Ideal starting point for everyone considering using Power BI.

This simple half day course will also provide you with a basic understanding of which follow on courses to take.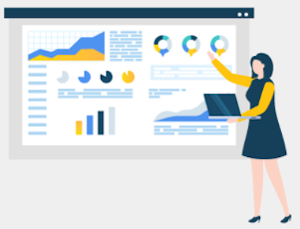 Benefits


Understand why Business Intelligence and data visualisation applications are in such high demand today.


You will become familiar with Power BI (Business Intelligence) Desktop.


You will gain confidence in workflow of Power BI, getting data, modelling data, creating and sharing data visualisations.


Your trainer will discuss possible next actions with Power BI.


Course Syllabus
Why Business Intelligence?
The origins and growth of BI
The role of BI today
The move from Enterprise to "Self-service" tools
The Power BI Elements
Why use Power BI - The simplification of complex reporting
The parts of Power BI
How do I use Power BI in my role?
Get Started With Power BI
Benefits of Power BI workflow
Visualisations, datasets and dashboards
Getting your data ready
Automating Reports
Real World Case studies
Financial reporting
HR reporting
Sales & marketing report
Up to date reporting
Connecting to other applications
Summary
Next steps
Personal action plan
What you get
"What do I get on the day?"
Arguably, the most experienced and highest motivated trainers.
Face-to-face training

Training is held in our modern, comfortable, air-conditioned suites.
Modern-spec IT, fully networked with internet access
Lunch, breaks and timing
A hot lunch is provided at local restaurants near our venues:
Courses start at 9:30am.
Please aim to be with us for 9:15am.
Browse the sample menus and view joining information (how to get to our venues).
Refreshments
Available throughout the day:
Hot beverages
Clean, filtered water
Biscuits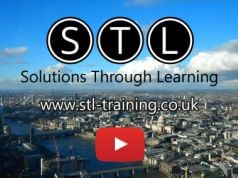 Virtual training

Regular breaks throughout the day.
Learning tools

In-course handbook
Contains unit objectives, exercises and space to write notes
Reference material
Available online. 100+ pages with step-by-step instructions
24 months access to Microsoft trainers
Your questions answered on our support forum.
Training formats & Services
Training formats available
On-site at your company office UK wide
Closed group at one of our London training venues
Near-site at a location close to you
Bespoke one-to-one basis
Tailored training courses to your requirements
Executive coaching & mentoring
Learning & Development Resources
A Brief History of Business Intelligence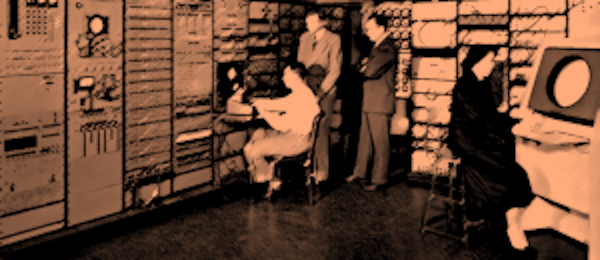 Used to analyse historical, current and future trends in operations, business intelligence is comprised of various technologies, strategies and software. When used effectively, business intelligence enables owners, managers and directors to base their operational decisions on highly accurate information and, therefore, increases the efficacy and success of their decisions.
Although business intelligence may seem like a modern concept, it actually dates back to more than a century ago. The term was originally coined by Richard Devins in 1865, although it had a very different meaning to today's definition. Whilst business owners always sought to base their decisions on verified information, this could only be done using primitive techniques. When businesses were typically run by just a handful of individuals, for example, they would rely on their own knowledge of their customer base and their spending habits to decide what to stock from suppliers.
It wasn't until the mid-1950s that business intelligence became substantially more advanced. When IBM launched the hard disk drive, it was the first time that large amounts of data could be stored in one technological location. Whilst the storage capabilities were drastically limited compared to today's gigabytes and terabytes.
Still at the forefront of development, it was IBM's Hans Peter Luhn who wrote the seminal piece entitled, 'A Business Intelligence System', in 1958. Whilst we may be able to trace the origins of modern-day business intelligence back to the fifties, it wasn't until the 1970s the first real example of business intelligence came about.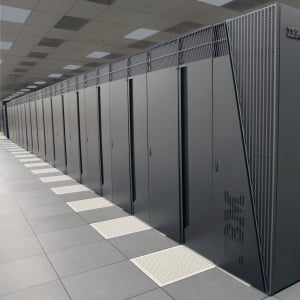 Database Management and Business Intelligence
When database management systems were deployed, it was the first opportunity to put the theoretical basis of business intelligence into practice. Whilst the creation of hard drive disks ensured data could be stored, it was databases which enabled this data to be used in a valuable way. As well as being able to store data in one location, businesses could now rely on programs to present this data to them in a useable format.
As databases gradually became more capable, businesses increasingly relied on technology to store and present data. When online analytical processing was introduced in the early nineties, it signalled the start of a digital revolution. Technological advancements were commonplace, with businesses adapted accordingly. As well as changing the consumer landscape, the use of new and increasingly advanced tech allowed businesses to operate more efficiently and productively than ever before.
Throughout the nineties, the use of computer and the internet became widespread and ubiquitous. No longer reserved for high-powered corporations and multinational business empires, enterprises of all sizes could access the databases and programs which led to more accurate and effective business intelligence.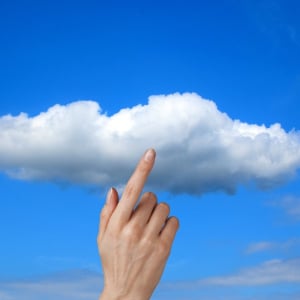 SaaS, Cloud Storage and Business Success
First recognised at the turn of the century, software as a service, or SaaS, was t become the favoured model of the future. Freeing users from high purchase costs and delivering subscription-based models, delivering business intelligence programs via SaaS was to pave the way for the industry. As well as delivering value via regular updates and improvements, businesses could create regular cash flow by selling software as a service, rather than as a product.
In addition to this, technology continued to develop at a significant rate. Computers no longer required vast rooms in which to house their hardware, the majority of the world got connected and businesses of all sizes had the opportunity to level the playing field by gaining access to data and tools which were previously out of their reach.
Furthermore, the rise of mobile technology was a pivotal moment for the industry as a whole. Not only did it represent the staggering advancements made within the industry itself, but it also enabled businesses to operate remotely, from anywhere in the world. This, combined with the development of secure Cloud storage, influenced the development of business intelligence software in a significant way.
Static systems and bulky hardware were no longer enough to enable companies to operate effectively. Increased flexibility and versatility were required in order to facilitate business growth, and developers were already in the process of cultivating the new era of business intelligence.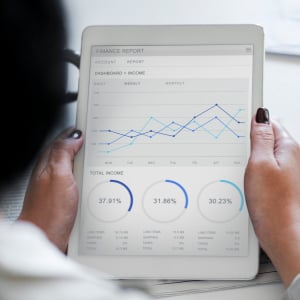 Personalised Business Intelligence
As business intelligence software become increasingly user-friendly, the ability to personal programs and user profiles ensured a range of key personnel could customise their own dashboards and take advantage of the latest developments. Data could be presented in innovative new ways, such as visual storytelling, and business managers were able to use this information to make informed operational decisions.
Major players launched programs designed to collate and analyse data in user-friendly formats, thus bringing them into the mainstream and ensuring that data could be reduced into a realistic framework for the purpose of decision making. Microsoft's Power BI, for example, has become an industry leader in business intelligence. With customisable interfaces and dashboards, they have ensured that their users can view vast amounts of data at a glance and enabled users to put analytics at the heart of every business decision.
As increasing amounts of data could be analysed by business intelligence platforms, the scope of the industry widened. Firms, such as Gartner, are able to produce key market insights by using carefully cultivated algorithms to process incomprehensive amounts of data. With business managers now able to access in-house data sets and external data in usable formats, business intelligence has become an integral part of every company's operations.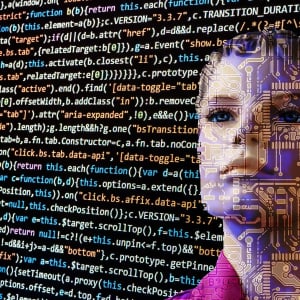 Business Intelligence in the Future
Despite its growth thus far, business intelligence is set to become ever more advanced in the near future. As AI and Big Data enable companies to process and analyse more information than ever before and exceed human capabilities, the opportunity to access highly accurate and personalised data will change the way businesses function.
Giving companies complete control over supply chains, unrivalled insights into consumer behaviour and access to improved automation and increased productivity, business intelligence has enabled businesses to thrive in undeniably precarious market environments. Able to predict and resolve issues before they arise, business intelligence won't just be part of the future, it will shape it.
Power BI Resources
To help you get to grips with Power BI basics, we have several resources available for you from basic Power BI training (see above which gives you a great introduction to Microsoft Power BI) to variety of blogs and infographics.