Power BI Modelling, Visualisation and Publishing
Power BI Training London
Face to face / Virtual public schedule & onsite training. Restaurant lunch included at STL venues.
Syllabus
Who is this course for?
This two day course is ideal for those looking to grasp the complete Power BI workflow, from sourcing data, modelling the data to creating and sharing data visualisations.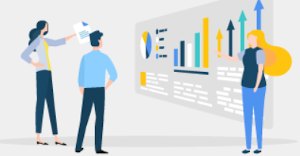 Prerequisites
An advanced knowledge of MS Excel and access to Office 365. Only need to learn how to create and share reports? Then just attend our "Power BI Reporting" course.
Benefits


Learn to use Power BI (Business Intelligence) Desktop to create queries, data connections, and reports that can easily be shared with others.


Through Power BI Desktop learn to integrate proven Microsoft technologies such as the Query engine, data modelling, and visualisations.


Discover how to harness Power BI Service to share these connections, models and reports in accessible ways for users to view and interact with on all kinds of devices.


Course Syllabus
Introducing the Power BI Ecosystem
Desktop, Service and Mobile
Installing and setting up Power BI
Setting up a MS Power BI account
Getting started with Power BI Desktop
Visualisation and Fields Panes
Create visualisations with Report View
Sort and format data with Data View
Power BI Desktop and Data sources
How to import from various data sources
Connectivity with MS Office apps - Excel, Access
Using other data sources such as databases and CSV Files
Power BI Desktop to create Data Models
Getting to grips with the Data Model
Using the Relationship View
Many-to-one relationships
Filter propagation
Power BI Desktop for Visualisation Workshop
Adding visualisations to Report Canvas
Managing visualisation relationships
Drill Down and Drill through techniques
Use of Hierarchies
Importing and using custom visualisations
Power BI Desktop and Introduction to DAX
Custom calculation and the Data Model
Calculated Columns and Measures
Evaluation Context
CountRows and DistinctCount Functions
SUMX and CALCULATE
Time Intelligence functions
Power BI Desktop and Queries
Data import and the role of Queries
ETL: Extract, Transform and Load
Data transformations
Using Applied Steps
Query Parameters
Power BI Service Publishing
Report publishing to PowerBI.com
Dashboards
Quick Insights
Data searching with Q&A
Power BI Service and Importing Cloud-based Data
OneDrive
Azure SQL Websites and Databases
Power BI Service and Excel PowerPivot
Creating a PowerPivot Data Model
Import data from PowerPivot to Power BI Service
Using PowerPivot data to create visualisations in Power BI Service
Sharing Data with Power BI
Share interactive Power BI dashboards
Share through Power BI, PowerPoint, the web and other mediums
Content Packs
Role Level Security
Refreshing Data
Refreshing data manually
Scheduled Refresh
Personal Gateway
Enterprise Gateway
Power BI on Mobile Devices
Meeting different mobile clients' requirements
Windows 10, Ipad, Android and Tablet
What you get
"What do I get on the day?"
Arguably, the most experienced and highest motivated trainers.
Face-to-face training

Training is held in our modern, comfortable, air-conditioned suites.
Modern-spec IT, fully networked with internet access
Lunch, breaks and timing
A hot lunch is provided at local restaurants near our venues:
Courses start at 9:30am.
Please aim to be with us for 9:15am.
Browse the sample menus and view joining information (how to get to our venues).
Refreshments
Available throughout the day:
Hot beverages
Clean, filtered water
Biscuits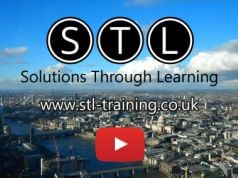 Virtual training

Regular breaks throughout the day.
Learning tools

In-course handbook
Contains unit objectives, exercises and space to write notes
Reference material
Available online. 100+ pages with step-by-step instructions
24 months access to Microsoft trainers
Your questions answered on our support forum.
Training formats & Services
On a public schedule at one of our
London training venues.
On-site at your company office UK wide
Near-site, at a location close to you
Tailored courses to your requirements
Productivity Training Programs
Consultancy
Bespoke one-to-one
Rollout
TNA
Testimonials
Coal Pension Trustees Services Ltd
Jenny Marshall,
Investment Operations Officer
Jens was really enthusiastic throughout; it was refreshing to have a trainer who genuinely thrived off answering other people's queries.
Duracell
Shikha Manikkam,
HR Specialist
Very interesting and learnt a lot
Power BI Modelling, Visualisation and Publishing
Torbay Council
Nikki Passmore,
Analyst, System And Information Officer
Vast amount of information to digest (totally understand rationale of explaining everything from start to finish) can be slightly overwhelming initially though. Trainer was brilliant, and made asking questions really easy. Ideally would love a follow up session to go back over more complex areas once I have had opportunity to start using, but love that support is available for 2yrs following training via support hub.
Am excited to start using the new skills I have been shown, Thank You.
Power BI Modelling, Visualisation and Publishing
Our Power BI training courses uk are available at our London venues as well across the UK. When you book a course Power BI you get 24 months post training support, and a warm restaurant lunch is provided on our public schedule. You can expect knowledgeable instructors training power bi.
Learning & Development Resources
Blog
Infographics
Why should you use Power BI for your business?
(The following is a text version of our Power BI infographic)
Power Bl is a suite of business analytics tools that deliver insights through data visualisation. It connects to hundreds of data sources, simplifies data preparation and easily produces beautiful reports. It sounds an attractive prospect, but why should you use data visualisation to present your business information?
Data Visualisation
Data visualisation takes many forms, but one of the most popular is 'info-graphics'. These combine text and visualised data to present a visual story, and have been shown to be a very effective means of communication:
Infographics help you remember
On average, people remember:
80% of what we see
20% of what we read
10% of what we hear
We are visual creatures, and ingesting content in visual form means it is more likely to be retained.
Visual is the most effective medium
90% of all the information transmitted to the brain is visual, and it is processed 60,000 times faster than text. This makes it by far the most effective means of communication.
Infographics help improve engagement
On average, users read only 28% of words on a page, so two thirds of your message may be missed. Infographics are so much easier to digest that they are 30 times more likely to be read than an article. According to one study, presentation including visual content was 17% more convincing than one without.
Why use Power BI to visualise your data?
Import from almost any data source
Unlike a lot of other data visualisation products on the market, Power Bl has been built by a huge team at Microsoft. One of the main aims, and a feature that almost all others lack, is the integration of outside data sources. As well as an Open Database Connectivity function, it also seamlessly pairs with cloud content like Google Analytics, SalesForce, GitHub, Mail Chimp, SharePoint and hundreds more online software service providers. There are also new (less mainstream) connectors being developed all the time.
A brand-new visualisation engine
As mentioned previously, an enormous team has been at work on Power Bl, and Microsoft has dedicated a lot of resources to it. Amongst the new features is a brand new D3 based, HTML 5 compliant, visualisation engine that is just amazing. For example, you can see a bar chart that shows performance by year, then drill down on the bar chart to see the monthly, weekly or daily breakdown, or chart complex moving visuals in 3D Everything is intuitive and simply works.
Open source and custom visualisations
A big step forward with Power Bl is also the visualisation library. The range of different visualisation techniques and options within them is now vast, but they have also shared the visualisation source code so that developers can create their own, and share them with the community. In turn this leads to an ever-expanding library of open source visualisations, and this is a huge bonus!
Power Bl has mobile apps
One of the benefits of starting from scratch is you have no legacy to carry around. Microsoft has built mobile apps for Apple and Android (and Windows mobile of course), and they work very well!
Integration with Excel and PowerPoint
The truth is that most businesses rely on both Excel and PowerPoint to tell stories. Hence, integration between Power Bl and these other Microsoft cornerstones is highly desirable, PowerPoint compatibility is still rather limited, whilst Excel is much more complete and almost seamless. As Power Bl has been a big success, expect further integration to come in the future.
Sources:
https://powerbi.microsoft.com/en-us/
https://wwwnngroup.com/articles/how-little-do-users-read/
https://reasondigital.com/insights/lo-reasons-to-use-infographics/
https://blog.hubspot.com/marketing/effectiveness-infographics