Finance for Non Financial Managers Training Course
Introduction to Finance - London and UK wide
1 day Instructor-led workshop
In today's competitive business world firms are under unprecedented pressure to deliver value to their shareholders and other key stakeholders. Senior executives are finding that they need some financial know-how to cope with the responsibility placed on them as decision-makers. Key financial skills are not as difficult to learn as many people believe and in the hands of an experienced senior executive can provide a formidable competitive advantage.
Syllabus
Who is this course for?
This course is suitable for managers and others in finance related roles:
- with some or no financial knowledge
- who need to understand the financial implications of every day decision making
- who need to increase profitability and performance of their business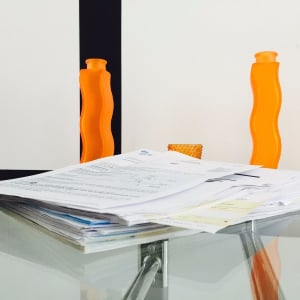 Benefits
• Understand fundamental business finance concepts
• Understand the vital difference between profit and cashflow
• Evaluate pricing decisions
• Use powerful analytical tools to measure performance of their own company and competitors
• Understand the role of business finance in formulating and implementing competitive strategy
Course Syllabus
Business and finance fundamentals
The objectives of the firm: delivering value to shareholders and key stakeholders
Understanding the drivers of shareholder return
Who uses financial statements and why
Basic principles
Understanding business funds flow
Understanding and using the balance sheet
Understanding and using the profit statement
Recognising the vital difference between profit and cashflow
Understanding and using the cashflow statement
What financial statements can and cannot tell us
Managing and improving cashflow
What is working capital and why is it so important?
Understanding how working capital drives business growth
Understanding and avoiding the over-trading trap
Managing and improving business cashflow
Managing and improving profit
Understanding how profits generate cashflow
The fundamental nature of costs: fixed and variable business costs
Understanding gross margin and break-even
How common pricing methods affect gross margin and profit
Improving profit – effective and defective strategies
Managing business performance
The business planning cycle
Using budgets to support business strategy
Monitoring and managing financial performance
Using a 'Pyramid of Ratios' to manage business performance
Understanding and using key performance indicators
Measuring and managing business performance
Measures of financial performance and strength
Investor behaviour: the risk and reward relationship
Return on investment (ROI): the ultimate measure of business performance
How profit margin and net asset turnover drive return on net assets
Why some companies are more profitable than others
Why great companies fail – what happened to Kodak?
What you get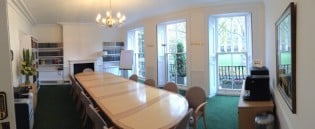 Training is held in our modern, comfortable, air-conditioned suites
"What do I get on the day?"

Lunch
Lunch is provided at a local restaurant or pub. Browse the sample menus:
Breaks and timing
Courses start at 9:30am.
Please aim to be with us for 9:15am.
Joining information (how to get to our venues)
Refreshments
Available throughout the day:
Hot beverages
Clean, filtered water
Biscuits
Learning tools

In-course handbook
Contains unit objectives, exercises and space to write notes
24 months access to trainers
Your questions answered by qualified trainers online.
Training formats & Services
Testimonials
Tough Mudder
Vicky Rogers,
Operations Manager
Glad to find this course useful as wasn't sure it would be relevant but definitely useful!
Finance for Non-Financial Managers
Murray Birrell
Steven Mcdonnell,
Building Surveyor
Very good trainer presented very calmly and a good pace and took his time to take questions and personalise the experience.
Finance for Non-Financial Managers
Polyteck Building Services Ltd
Neil Wheadon,
Contracts Manager
As there were only 2 of us from the same Company, Richard tailored the training to our specific needs which was good.
Finance for Non-Financial Managers
Our Finance for Non Financial Managers Training courses are one or two days in duration. For the two-day course, see 'Workshop'. Alternatively, contact us to discuss tailored content for an on-site or closed company course.