Introduction to Finance for Non-Financial Managers Training Course London
Training in London and UK on Finance for non Financial Manager
Face to face / Virtual public schedule & onsite training. Restaurant lunch included at STL venues.
1 day Instructor-led workshop
In today's competitive business world firms are under unprecedented pressure to deliver value to their shareholders and other key stakeholders. Senior executives are finding that they need some financial know-how to cope with the responsibility placed on them as decision-makers. Understanding finance for non finance managers is not as difficult to learn as many people believe and in the hands of an experienced senior executive can provide a formidable competitive advantage, for businesses in all regions, not just London.
Syllabus
Who is this course for?
This course is suitable for managers and others in finance related roles:
- with some or no financial knowledge
- who need to understand the financial implications of every day decision making
- who need to increase profitability and performance of their business

You may also wish to consider the Excel crash course.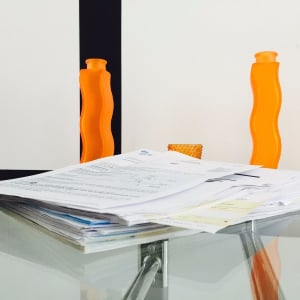 Benefits
• Understand fundamental business finance concepts
• Understand the vital difference between profit and cashflow
• Evaluate pricing decisions
• Use powerful analytical tools to measure performance of their own company and competitors
• Understand the role of business finance in formulating and implementing competitive strategy
Course Syllabus
Business and finance fundamentals
The objectives of the firm: delivering value to shareholders and key stakeholders
Understanding the drivers of shareholder return
Who uses financial statements and why
Basic principles
Understanding business funds flow
Understanding and using the balance sheet
Understanding and using the profit statement
Recognising the vital difference between profit and cashflow
Understanding and using the cashflow statement
What financial statements can and cannot tell us
Managing and improving cashflow
What is working capital and why is it so important?
Understanding how working capital drives business growth
Understanding and avoiding the over-trading trap
Managing and improving business cashflow
Managing and improving profit
Understanding how profits generate cashflow
The fundamental nature of costs: fixed and variable business costs
Understanding gross margin and break-even
How common pricing methods affect gross margin and profit
Improving profit – effective and defective strategies
Managing business performance
The business planning cycle
Using budgets to support business strategy
Monitoring and managing financial performance
Using a 'Pyramid of Ratios' to manage business performance
Understanding and using key performance indicators
Measuring and managing business performance
Measures of financial performance and strength
Return on investment (ROI): the ultimate measure of business performance
How profit margin and net asset turnover drive return on net assets
Why some companies are more profitable than others
What you get
"What do I get on the day?"
Arguably, the most experienced and highest motivated trainers.
Face-to-face training

Training is held in our modern, comfortable, air-conditioned suites.
Lunch, breaks and timing
A hot lunch is provided at local restaurants near our venues:
Courses start at 9:30am.
Please aim to be with us for 9:15am.
Browse the sample menus and view joining information (how to get to our venues).
Refreshments
Available throughout the day:
Hot beverages
Clean, filtered water
Biscuits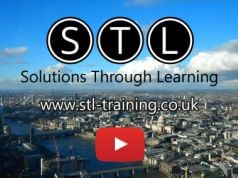 Virtual training

Regular breaks throughout the day.
Learning tools

In-course handbook
Contains unit objectives, exercises and space to write notes
24 months access to trainers
Your questions answered on our support forum.
Training formats & Services
On a public schedule at one of our
London training venues.
On-site at your company office UK wide
Near-site, at a location close to you
Tailored courses to your requirements
Productivity Training Programs
Consultancy
Bespoke one-to-one
Rollout
TNA
Testimonials
Jeffrey Green Russell Solicitors
Joginder Singh,
Deputy Head Of Accounts
The course was friendly, relaxed but also professional and very useful. A great help
Quadient
Kattie Brittan,
Sales Director
Nothing else to add. Thoroughly enjoyed the session
Finance for Non-Financial Managers
Q5
Jamie Scott,
Principal Consultant
Daniel was really good but I do feel we would have benefited from more 'war stories' from this world. I.e do's and donts in finance, and what is obviously wrong....otherwise a great course.
Finance for Non-Financial Managers
Our Finance for Non Financial Managers Training courses are one or two days in duration. For the two-day course, see 'Workshop'. Alternatively, contact us to discuss tailored content for an on-site or closed company course. Our financial management for non finance managers are available in London and UK wide.
Learning & Development Resources
Infographics
Training manual sample
Below are some extracts from our Finance for Non-Financial Managers manual.
Finance for NonFinancial Managers
UNDERSTANDING FINANCIAL STATEMENTS
Financial statements are intended to provide users with information about:
the financial position of the company
the financial performance of the company
changes in its financial position
This information can be used to assess the ability of the firm to generate cash and the timing and certainty of this cash generation. The ability to generate cash is fundamental to the survival and health of a company and determines, amongst other things, whether it will be able to pay its funders, suppliers, and employees.
Financial statements also provide a way of making the directors accountable to the shareholders for:
the way they have managed the company, and
the financial results they have achieved
UNDERSTANDING WORKING CAPITAL
Working capital is the 'circulating capital' of the business.
In the balance sheet working capital is described as 'net current assets' and is calculated by deducting current liabilities from current assets.
Working capital is important because it has to be funded. Once the firm's initial funding has been invested in equipment and working capital the business will be able to grow sales to the level that can be supported by the cash and stock available. Exactly where this level is will be determined by the amount of start-up funding, the subsequent profits and by how much working capital is needed.
In a healthy business, the working capital circulation process takes place smoothly and at a pace that allows the business to keep the business operating at the same level of sales without the need to inject new funds. However, for the business to grow, it will be necessary to increase working capital; additional funding will often be required to finance this additional working capital.
Companies that attempt to grow the business rapidly without access to additional funding run the risk of overtrading
Gross margin
Gross margin is what is left after deducting variable costs from sales revenue: gross margin is the real income of the business
Break-even point
By understanding the relationship between gross margin and fixed costs it is possible to calculate the break-even sales point for the business.
Break-even point is the most important dividing line in business, it is the sales level at which the business just covers its costs.
If sales are below break-even point the business will make a loss; if sales are above break-even point the business will make profit.
Break-even point can be calculated using gross margin: break-even is achieved when fixed costs are covered by gross margin.
Break-even sales point is calculated by dividing fixed costs by gross margin per unit
MEASURING PERFORMANCE
A business planning cycle is a logically sequenced plan of action that is designed to aid in the task of company planning. The cycle will often focus on the establishment of viable operational plans that ensure a smooth production process, as well as addressing issues such as the ordering and receipt of raw materials, the housing of finished goods prior to transport to customers, and even the shipping processes used to deliver those finished goods.
Stakeholders can use a number of measures to assess the financial performance of a business and to judge how well the business is being managed. Profit and cash-flow are both good measures of financial performance but the key financial measure is return on investment.
Reasons to Create a Budget
Budgets Set Targets;
Strategy Requires Funding;
Money Allocated for Aging Facilities and Equipment;
Budgets Communicate Priorities;
Control Spending;
Eliminate Turf Wars;
Provides a Profit Margin.
Budgeting is the foundation for all business success. Budgets help with both planning and control of the organization's financial resources.
Measures of financial performance and strength
Definition of 'Financial Performance'
A subjective measure of how well a firm can use assets from its primary mode of business and generate revenues. This term is also used as a general measure of a firm's overall financial health over a given period of time and can be used to compare similar firms across the same industry or to compare industries or sectors in aggregation.
There are many different ways to measure financial performance, but all measures should be taken in aggregation. Line items such as revenue from operations, operating income or cash flow from operations can be used, as well as total unit sales. Furthermore, the analyst or investor may wish to look deeper into financial statements and seek out margin growth rates or any declining debt.
Why some companies are more profitable than others
There are two fundamental questions that business owners and managers ask all over the world:
Why are some companies and businesses more profitable than others?
It's a great starting point for the second and even more important question.
How can we make this business or company more profitable?
The answer is surprisingly simple although the answers can lead to some very clever thinking on complicated subjects.