Time Management Courses London
Time Management Training London
Face to face / Virtual public schedule & onsite training. Restaurant lunch included at STL venues.
1 day Instructor-led workshop
Syllabus
Who is this course for?
This course is designed for professionals who constantly find themselves battling with issues related to time management. For example, meeting deadlines, trying to prioritise workload, spending time searching for document and emails, constantly working late and feeling stressed.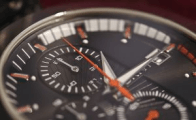 Benefits
This course will benefit both you and your organisation, as your ability to manage time, set and achieve goals will enhance both personal and organisational productivity. Being able to plan ahead, prioritise tasks and manage resources effectively are all key elements of this course that will help you to win time back. You can attend these time management courses in London as well at your offices across the UK.
This course is a part of our portfolio of the
project management courses London
.
Course Syllabus
Course introduction/Welcome
Introductions
Identifying personal objectives and goals
Current time management analysis
Analysing your approach to time management
Categorising importance of tasks
Identifying personal styles and strengths
Setting and achieving goals
Setting SMART goals
Identifying tasks and milestones
Visualisation and goal achievement
Time saving tools and techniques
Identifying personal time-takers and distractions
Learning to say 'no'
Delegation
Organisation tools
Diary keeping
Creating document management system
Organising your emails
Creating a personal plan
Revisiting your goals and objectives
Creating a personal plan for goal achievement
What you get
"What do I get on the day?"
Arguably, the most experienced and highest motivated trainers.
Face-to-face training

Training is held in our modern, comfortable, air-conditioned suites.
Lunch, breaks and timing
A hot lunch is provided at local restaurants near our venues:
Courses start at 9:30am.
Please aim to be with us for 9:15am.
Browse the sample menus and view joining information (how to get to our venues).
Refreshments
Available throughout the day:
Hot beverages
Clean, filtered water
Biscuits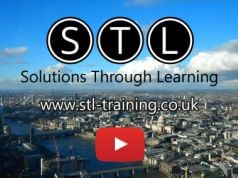 Virtual training

Regular breaks throughout the day.
Learning tools

In-course handbook
Contains unit objectives, exercises and space to write notes
24 months access to trainers
Your questions answered on our support forum.
Training formats & Services
On a public schedule at one of our
London training venues.
On-site at your company office UK wide
Near-site, at a location close to you
Tailored courses to your requirements
Productivity Training Programs
Consultancy
Bespoke one-to-one
Rollout
TNA
Testimonials
Bauer Media

Head Of Project Management
I think the course was excellent and definitely exceeded my expectations. There were some very useful techniques for how to improve time management on a general and personal level. The role plays were a great opportunity to practise the skills of saying no and delegating.


Maps Medical Reporting
Ijeoma Ufomadu Olisa,
Compliance & Administration Assistant
This was a really enjoyable and comprehensive course that has forced me to review how I manage my time in the work environment. I am now looking to overhaul the methods I use in order to better prioritise my workload, and plan my days and weeks for upcoming projects and deadlines more effectively. I really appreciated the role play, the techniques we were taught and the complementary notes we were given. Our trainer was pleasant, engaging and knowledgeable.
Time Management
MJR Consultancy

Office Services Coordinator
The trainer was very enthusiastic and having role play is a great idea to get us involved.
Time Management
Learn how to stay on top of things with the time management course London. Enjoy better planning and increased productivity by simply honing the skills taught in these handy time management courses in London. See our full range of Professional Development Courses.
Learning & Development Resources
Soft Skills Blog
Infographics
Training manual sample
Below are some extracts from our Time Management manual.
Time Management Introduction
If you are like most people looking for a time management solution, you may be struggling with one or more of these challenges:
Feeling overwhelmed
Wanting to be more productive
Feeling out of control
Not having enough time
Procrastination
Feeling out of balance
Not feeling fulfilled
Not being able to achieve important goals
If you identify with one or more of these challenges, you are not alone. These are common problems affecting people from all walks of life, including working parents, students, managers, entrepreneurs, secretaries, and executives.
Time is also unique in that you can't save it, store it, borrow it, or lend it. The one thing you can do with your time is to change the way you use it.
The good news is that not everyone is struggling with time challenges. This course will help you identify time management strategies that you can implement today.
Which Style are You?
The Drifter Mentality
Drifters ignore the subject of time altogether and choose to keep their lifestyle as unstructured as possible. They don't like structure, prefer temp jobs, and are often late and unreliable.
The Nine to Five Time Manager
This falls between the drifter and the workaholic and represents the majority of people. They function at moderate levels of stress, can handle minimal projects at a time, like to have the evenings free. They are not likely to stretch themselves and don't like too much responsibility and complication.
The Workaholic
These people work long and hard, may take two jobs and deny themselves enjoyment. Although admired by outsiders, this often results in alienation from family, loss of health and crisis of values. Ironically, workaholics often don't make the most money because they are task-orientated more than results orientated.
The Enlightened Time Manager
They draw from the other three examples but allows time for every aspect of life. They limit hours of work to have quality time for other important values and are more productive than a workaholic.
Email Management
Ten Top Tips
Offline attack
Set your inbox to offline, then reply to all your emails without any interruptions.
Extended Out of Office
When you return from holiday, don't turn off your 'out of office' message until you've organised/replied to all the emails in your inbox.
Avoid CC
If you are CC'd into lots of emails for reference, it's easy to get distracted reading through long email chains unnecessarily. Search your inbox with the criteria 'Sent To "Your Name"' to tackle just the emails sent directly to you first.
Email date night
Sometimes in the office, there are so many distractions/tasks to get on with it's hard to read your emails carefully. Schedule an hour a week to check back through your inbox and read things more carefully. It can help alleviate stress for the rest of the week because you feel much more on top of things.
Scan and flip
Scan through your emails, anything that can be dealt with in 2 minutes or less do immediately. Anything longer should be planned into your day.
Don't always reply immediately
If you always reply straight away to requests, then people will come to expect that you will ALWAYS do this. If you see a request that you know will take some time, send a short reply thanking them for their email and letting them know when you will get back to them eg "Thanks for the weekly sales figures, I'll get back to you with the completed presentation tomorrow afternoon." Set yourself a realistic deadline when committing to this.
Sort your Inbox by 'sender'
Prioritise emails by sender – should you reply to your boss/VIP customers first?
Use conversation view
Group emails in a chain so they are nicely organised together
Don't check email first thing in the morning
Your TODO list should control your day, not your emails. Look at your TODO list first, plan your time, including time to manage and respond to emails. This ensures you will prioritise the tasks that are most important, instead of getting distracted by less important emails.
Turn off notifications
Look at your emails at scheduled times throughout the day and avoid getting distracted from your main tasks with constant email notifications (if you have a certain sender you must always reply to immediately, make an exception rule for them).
The Disagreement Process

Disagreeing with someone can often result in time wasted without a consensus reached. Below are some tips on how to reach consensus assertively and efficiently:
The Affirmative Statement
This is simply saying 'YES'. This might sound strange, but if you say 'NO' the other person immediately goes into argument mode and will stop listening. Saying 'Yes', does not necessarily mean agreement.
The Softening Statement
You can show empathy and that you understand why they're asking with a softening statement.
State Reasons
Give the reasons and justification for your position, but don't go into too much detail or it sounds like you're making excuses.
Disagree
Use assertive language, don't apologise and think about using confident body language.
Compromise
Optional, but you could also offer an alternative.
Goals and Motivation

To achieve our goals we must manage or budget our time carefully, making sure we set objectives and prioritise the most important tasks.
**IMPROVING TIME MANAGEMENT THROUGH SAYING 'NO'**
(Extracted from our popular infographic 'Improve Time Management By Saying No')
The ability to say 'no' is not only a sign of self-confidence and assertiveness but is crucial for effective time management. Many individuals with time management issues struggle with saying 'yes' too often, which negatively impacts their overall productivity and performance. Here, we explore how learning to say 'no' more often can improve time management and efficiency.
**Understand the Implications of Saying Yes**
When agreeing to something in the workplace, it involves making a commitment and taking on additional responsibility. It's important to recognize that saying 'yes' will affect your workload and ability to manage time effectively. Understanding the impact on your carefully planned schedule is crucial in determining when it's necessary to decline.
**Listen Carefully and Ask Questions**
When someone approaches you with a request, actively listen to their needs. If there's any uncertainty, ask clarifying questions, as seemingly simple requests can often demand more time and resources than initially anticipated. Before responding, ensure you have a clear understanding of the implications, importance, and requirements of the task or request.
**Give Reasons for Saying No**
If you need to decline a request, providing a reason can help the other person receive it more positively. Rather than simply saying 'no,' explaining existing commitments, scheduling conflicts, lack of resources, or any other valid reasons shows that you've genuinely considered their request.
**Avoid an Instant Answer**
Avoid giving an instant answer to new requests. Take the time to carefully consider the impact on your workflow and understand the implications of saying yes. Only agree to take on something if you can fully commit to it without negatively affecting your productivity, profitability, and quality standards.
**3 Tips for Saying No**
- **Buy Yourself Some Time:** When faced with a new request, delay your response by mentioning the need to check your schedule or workload. Suggest getting back to them within a specified period. This not only makes it easier to say no but also demonstrates thoughtful consideration.
- **Offer Alternative Solutions:** If possible, provide alternative solutions when saying no, especially if the request comes from a superior. This could involve suggesting another person for assistance, agreeing to help in the future, or delegating to team members.
- **Use 'Not Right Now':** Instead of a straightforward 'no,' consider using 'not right now' for requests that you're interested in or qualified to help with but cannot accommodate immediately due to a busy schedule. This conveys your commitment to current responsibilities and willingness to engage when you can give the task full attention.
**Summary:**
Time management training that emphasizes the ability to say 'no' can greatly benefit business workers. By understanding the implications of saying yes and effectively declining requests, individuals can regain control over their time and increase productivity. Learning to listen carefully, give reasons for saying no, and avoid immediate responses allows for better decision-making and prioritization. By implementing these strategies, business workers can experience improved time management skills, reduced stress levels, and better work-life balance, ultimately leading to enhanced performance in both their professional and personal lives.