Emotional Intelligence at Work
London and UK wide
1 day Instructor-led workshop
Emotional Intelligence is recognised to be as important if not more so than IQ. It can be the difference between being good at what you do, and excelling at what you do. Emotional Intelligence informs your choices and decisions, drives your responses and directs your motivation. It is an essential ingredient in the success of all relationships be it with colleagues, clients, friends or family. It also helps you manage your own emotions and responses effectively improving how you deal with situations.
Syllabus
Who is this course for?
This course is for professionals who want to improve how they deal with colleagues, customers, and suppliers. It is especially helpful for those whose roles require them to handle tricky or emotionally charged situations.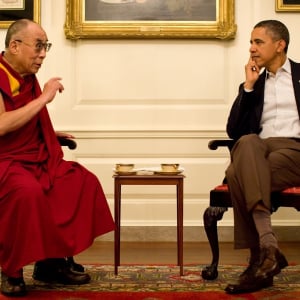 Benefits
At the end of this course you will understand the role and impact of emotions in business interactions and relationships. You will have the opportunity to develop your self-awareness by understanding your own triggers and how to manage and direct your emotional responses so they better serve your needs. You will gain a toolkit to support how you structure your emotional responses for use in your professional environment.
You will also learn how to improve the quality of your interactions with those around you through identifying and responding effectively to the emotions of others. You will learn techniques for building more effective relationships, ways to improve your communication skills and manage difficult interactions.

Course Syllabus
Introducing Emotional intelligence:
The background to 'Emotional Intelligence'
Multiple Intelligences
The science behind Emotional Intelligence and the brain
Self awareness: Understanding your Emotions
The source of emotions
Emotional cause and effect
The emotional challenge and opportunity
Identify your own emotional triggers, motivations and drives

Self regulation: Managing your emotions
Feelings, perceptions and beliefs
Understanding your reactions under stress and conflict
Choosing your emotions
Re-charge your emotional reserves
Empathy: Understanding the emotions of others
Different behavioural styles
Recognising others' motivations, triggers and reactions
Allowing for different perspectives and diversity
Effective conversation techniques: questioning and listening

Social Skills in the business context
Looking and listening for communication cues
Understanding non verbal communication - how to read and interpret
Building rapport
Managing emotional boundaries
Motivation, energy and drive
Emotionally Intelligent teams

Action planning
What you get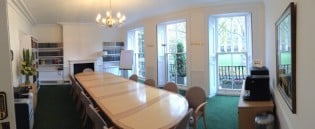 Training is held in our modern, comfortable, air-conditioned suites
"What do I get on the day?"

Lunch
Lunch is provided at a local restaurant or pub. Browse the sample menus:
Breaks and timing
Courses start at 9:30am.
Please aim to be with us for 9:15am.
Joining information (how to get to our venues)
Refreshments
Available throughout the day:
Hot beverages
Clean, filtered water
Biscuits
Learning tools

In-course handbook
Contains unit objectives, exercises and space to write notes
24 months access to trainers
Your questions answered by qualified trainers online.
Training formats & Services
Testimonials
Fresh Egg Digital Marketing
Jasmin Portillo,
Resource Assistant
This course was brilliant. I gained a lot of powerful knowledge and techniques that will help me develop my role. Highly reccomend this course and would love to do more.
Mayer Brown International LLP
Melissa Dow-smith,
Europe IT Learning And Development Supervisor
Great course, excellent trainer - only suggestion would be sweeteners as well as sugar for the coffee.
Emotional Intelligence at Work
Fresh Egg Digital Marketing
Duncan Copeland,
Account Director
I thought the course was excellent and not only gave me the tools to make improvements in my work life, but also changed my whole outlook of how I manage my emotional triggers in day-to-day life. Highly recommended!
Emotional Intelligence at Work