Excel PowerPivot Training Courses
The business intelligence tool for Excel
Face to face / Virtual public schedule & onsite training. Restaurant lunch included at STL venues.
Designed for Excel 365
Microsoft PowerPivot is an add on for Excel that provides Business Intelligence functionality & reporting within the familiar environment of Excel.

PowerPivot provides the real power to crunch & analyse data on a scale previously unimaginable with pivot tables.

Now it is possible to process millions of rows of data in Excel enabling deeper business insight and shorter decision making cycles.
Syllabus
Who is this course for?
This course is suitable for any existing Excel user who has to manipulate, analyse and report on massive amounts of data. Types of PowerPivot Course London attendees have varied from business analysts, commercial directors, finance teams, client service/revenue managers to the Office for National Statistics.
Prerequisites
A very good knowledge of Excel, including a working knowledge of PivotTables and an understanding of nested functions.
Benefits


At the end of this 2 day course delegates will have the skills required to start using PowerPivot.


The course will show delegates how to leverage their existing PivotTable knowledge in Excel with PowerPivot.


Enable delegates to better understand how PowerPivot might be applied back in their workplace.


Course Syllabus
Getting started with PowerPivot
Start Excel & launch the PowerPivot window
Navigating the PowerPivot window
Exploring the PowerPivot tab and field list in Excel
Adding data to PowerPivot
Data sources and types supported in PowerPivot workbooks
Importing data (from pre-prepared file)
Add Data by using Excel Linked Tables
Using Power Query
Preparing data for analysis
Working with Tables and Columns
Filtering and Sorting Data
Creating Relationships Between Tables
Creating and Working with calculations
Data; formatting and layout
Creating, deleting a table
Rename a Table or Column
Set the Data Type of a Column
Hide or Freeze Columns
Undo or Redo an Action
Sorting and filtering data in a table
PowerPivot and relationships
Understanding Relationships
Create a Relationship Between Two Tables
View and Edit Relationships
Delete Relationships
Troubleshoot Relationships
Calculations in PowerPivot
Overview of Data Analysis Expressions (DAX) language
Building Formulas for Calculated Columns and Measures
Understanding the Use of Relationships and Lookups in Formulas
Understanding Aggregations in Formulas
Filtering Data in Formulas
Recalculating Formulas
Creating PivotTables, Charts & Reports
Create a PivotTable or PivotChart Report
Create a Reporting Services Report with PowerPivot Data
Create a Measure in a PivotTable or PivotChart
Create and Change the Field Layout in a PivotTable or PivotChart Report
Delete a PivotTable or PivotChart Report
Filter Data using Slicers
Work with Relationships in PivotTables
Change the Display Language
Overview of Key Performance Indicators (KPI's) in PowerPivot
Retail sales KPI case study
Sales per hour, average
Conversion rates
Wage to sales ratio
What you get
"What do I get on the day?"
Arguably, the most experienced and highest motivated trainers.
Face-to-face training

Training is held in our modern, comfortable, air-conditioned suites.
Modern-spec IT, fully networked with internet access
Lunch, breaks and timing
A hot lunch is provided at local restaurants near our venues:
Courses start at 9:30am.
Please aim to be with us for 9:15am.
Browse the sample menus and view joining information (how to get to our venues).
Refreshments
Available throughout the day:
Hot beverages
Clean, filtered water
Biscuits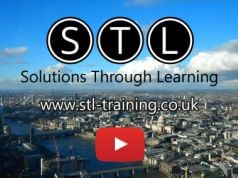 Virtual training

Regular breaks throughout the day.
Learning tools

In-course handbook
Contains unit objectives, exercises and space to write notes
Reference material
Available online. 100+ pages with step-by-step instructions
24 months access to Microsoft trainers
Your questions answered on our support forum.
Training formats & Services
On a public schedule at one of our
London training venues.
On-site at your company office UK wide
Near-site, at a location close to you
Tailored courses to your requirements
Productivity Training Programs
Consultancy
Bespoke one-to-one
Rollout
TNA
Testimonials
British Business Bank
George Steel,
Risk Manager
Very helpful to understand the basic functionality of Power Pivot and Power BI, providing fundamental knowledge to enhance my work experience, the Trainer was incredibly knowledgeable and very helpful throughout the course, would recommend for first time users
Crown Worldwide Ltd
Patrick Ferdinand,
Commercial Analyst
Excellent course, well paced, good knowledge and enthusiasm from Jens and I feel it will almost definitely improve my efficiency at work.
Excel PowerPivot
Own Ltd Co.
Jane Shepherd,
Primavera Consultant
Very interesting and useful course.
Excel PowerPivot
We offer public schedule courses for training power bi London. Courses never cancelled, include a restaurant lunch and 2 years post training support and easy same day rescheduling.