Roll Out (Training) UK wide




Bespoke systems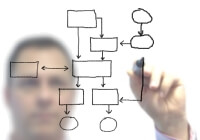 If you are looking to roll out a new version of Microsoft Office or even a bespoke system we have the strength and depth of experience to help you.
As much or as little as you need, you choose.
Our approach: "Understand where you are coming from and where you need to get to"
IT Training Rollouts can vary in size, complexity and urgency, it is important to know what you need and when.
Helping you at every stage:
Scoping: Either remotely or face to face, our experienced training consultants can qualify key requirements of your roll-out and identify the most suitable training solution. A TNA (Training Needs Analysis) may also be considered.
Development: The training plan is created, formats, course content/material, timescales, resources and more are all covered. Depending on the rollout tools such as online portals for file collaboration and use of MS Project can be used.
Pilot delivery: Pilot sessions are delivered to ensure the training delivery is pitch perfect before the rollout proper. Key changes and refinements can be made where needed.
Project Managed Training rollout: Green light time to kick off the training rollout, to help you we can allocate a STL trainer/project manager to coordinate the training team and liaise with your internal HR/IT team
Reporting: We are acutely aware that successful delivery of complex training roll outs relies on excellent communications between all parties involved and continuous review of actual progress and expectations.
You get these as standard:
A dedicated online portal: captures feedback immediately available for client review
Online client account: Access training history, billing, feedback, support questions and more
Online delegate support forum: The largest dedicated MS Office training support forum available to all delegates for 12 months
Our course reference library: Online access to all our MS Office course reference material
Also available:
Reporting services: A status report (electronic format) for every day of work, includes progress of work (% complete) & issue discovery/resolution
Bespoke course material: Custom designed material for all aspects can be developed, electronic or hard copy distribution
Learning Management Systems: Online systems covering the full IT Training rollout cycle from TNA (Training Needs Analysis), event tracking, feedback.
Related links
Case Studies
Global Pharmaceutical
Windows 7 & Microsoft Office 2007 roll out
Onsite meeting with project leader and key team members to learn how the training would complement the larger rollout (c250-300 people) project followed by extensive tailoring of the course contents to meet their specific requirements. The development process included two pilot sessions - the feedback from these events greatly informed the final solution delivered.
The training roll out was facilitated by 3 STL trainers and project managed in close partnership with the client's Projects & IT team. Training was delivered over 4 months and was completed with very positive feedback from both end users and client's project managers.
Based on this successful delivery STL have been promoted to preferred supplier and have completed further training roll outs within other divisions of the organisation.
Testimonial
I would like to thank you all for your contribution to the Windows 7 deployment. The training was pitched at exactly the right level and delivered in a very engaging way.

The survey results were excellent and I have had nothing but positive feedback from people about the training and floor walking.

So thank you again for helping to achieve such a successful rollout.
Senior Business Analyst / Project Manager
from a global pharmaceutical company
Rollout training smoothes the way for
Pilot Upgrade to MS Office 2010 & Windows 7
Business Requirement
With over 7000 staff operating in more than 80 countries, our client is one of the largest and best known international publishing groups in the world.
In preparation for a company-wide rollout of Windows 7 and MS Office 2010 the client was looking to train a pilot group of users on the new platform.

the pilot group would then return to newly upgraded PCs and their experiences would then inform the wider rollout of the upgrade through the organisation.
Solution
Client & STL alike wanted to make the most of the pilot sessions, points to consider:
Making the training relevant to staff from different departments and job roles
Ensuring the reasons for the training are clearly communicated, key influencers won over and ultimately gain wide approval to the training
Delivering excellent levels of communications and feedback at all stages
A scoping day to design the actual pilot delivery was agreed between STL and the client's L&D and IT Departments.
The scoping day was successfully run approximately 6 weeks before the pilot training event.
A lead STL training Project Manager was able to meet with both the client's IT rollout team as well as selected pilot users
Together they were able to discuss in detail the course content, any elements required to reflect company culture and procedures
This led to several one day tailored instructor led courses for 8 delegates delivered in classroom-style with hands-on use of computers all running the new software.
Benefits
Training prepared staff to start using their new PC's with minimal disruption
Knowledge of new features in Office 2010 ensured no loss in productivity
Hands-on training enabled users to experiment and ask questions
Tailored content based on actual job role functions ensured high impact and relevant learning
Feedback
Some trainer observations from the sessions:
People quickly saw how they could make the most of productivity savings when using features such as SmartArt, Conditional formatting and improved Headers and Footers.
Great deal of surprise at how slick the new interface looked and how attractive documents using the new features looked.
Trainer
Some delegate comments:
The course was very good and (the trainer) very knowledgeable and humorous! Course better than expected.
Delegate
Delegate
The scoping day went very well on Friday and I was really very impressed (by the trainer). Other than being very knowledgeable and professional, he made some very good recommendations regarding how to best utilise the scoping day. His instant rapport with the users we visited was also very encouraging for the training day to follow.
Delegate
Just to say how very positive the feedback has been from last week's training session.
Delegate
Testimonial
Everyone I spoke to who attended found the day enjoyable and very beneficial.
Greg, Desktop Support Site Manager
Global publishing house