Excellent Account Management
Face to face / Virtual public schedule & onsite training. Restaurant lunch included at STL venues.
1 day Instructor-led workshop
Building long-term mutually beneficial customer relationships should be a primary goal of any successful sales professional. Identifying key accounts and their importance as profitable main revenue streams is essential to long term success.
Syllabus
Who is this course for?
Sales professionals already on a committed path of continuous improvement, those looking to refresh their understanding and desire to be successful or those wishing to enter a sales related role.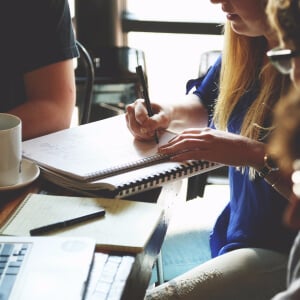 Benefits
By the end of the course you will be able to:


Identify top accounts


Use a proven account planning process


Develop and maintain multiple relationships


Apply strategic business goals


Assess barriers to success, account and individual perspective


Be in step with business objectives to ensure optimum performance


Ongoing appraisal of customer needs to ensure smooth account management


Course Syllabus
Understand your current situation
Define your current role
Apply a SWOT analysis to accounts
In team and customer politics
Review of competitive market activity
Decision makers & processes
Setting strategic business objectives
Understand customer's ROI (return on investment) expectations
Appreciate the importance of setting personal and business objectives
Relationship management
Prioritise which account contacts to review
Managing relationships with effective communication and building rapport
Barriers to success
Interpersonal skills
Personal outlook
Time management
Influencing & negotiating
Fact finding and questioning
Key course takeaways and agreed next steps
Setting clear objectives with commitment to review and improve
Five point account review plan of action
What you get
"What do I get on the day?"
Arguably, the most experienced and highest motivated trainers.
Face-to-face training

Training is held in our modern, comfortable, air-conditioned suites.
Lunch, breaks and timing
A hot lunch is provided at local restaurants near our venues:
Courses start at 9:30am.
Please aim to be with us for 9:15am.
Browse the sample menus and view joining information (how to get to our venues).
Refreshments
Available throughout the day:
Hot beverages
Clean, filtered water
Biscuits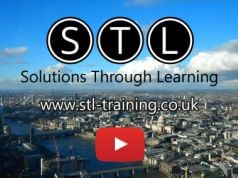 Virtual training

Regular breaks throughout the day.
Learning tools

In-course handbook
Contains unit objectives, exercises and space to write notes
24 months access to trainers
Your questions answered on our support forum.
Training formats & Services
On a public schedule at one of our
London training venues.
On-site at your company office UK wide
Near-site, at a location close to you
Tailored courses to your requirements
Productivity Training Programs
Consultancy
Bespoke one-to-one
Rollout
TNA
Testimonials
Boundless By CSMA
Kirsty Cameron Clark,
Senior Account Executive
Yes, everything was delivered in a great way and lots to think about
Allpress Espresso
Thomas Ward,
Training Manager
Really engaging, entertaining and educational.
Excellent Account Management
Alfa Chemicals Ltd
Rina Bains,
Regional Account Manager
Maybe everyone can do their personality test, to understand yourself and others
Excellent Account Management
Learning & Development Resources
Infographics
Training manual sample
Below are some extracts from our Excellent Account Management manual.
For your organisation and your Customer
Purpose
Clarify your role to get clear on your purpose and how to measure success as an Account Manager.
How it works
There are at least two perspectives here – one from the viewpoint of the Customer. The other from the point of view of our organisation as a whole (and our team in particular).
How to use it
Explore and agree with your manager the simplest and clearest description of your purpose within your organisation. For example: Brian Tracy proposes that the purpose of anyone in sales is the same as the purpose of any business:
"The job description of a salesperson is the same as the purpose of a business. It is to create and keep customers." To this we can add the Account Management directive to Grow business.
Purpose
Use this model to understand the vulnerabilities and opportunities with a particular Customer relationship
How it works
SWOT stands for Strengths, Weaknesses, Opportunities and Threats.
By reviewing a Customer relationship through each of these four perspectives you can work out priorities and opportunities for growth and development.
How to use it
SWOT is often carried out using a simple 2x2 grid with each box representing one of the four perspectives. This can be completed by one person or by a team. The grid can be printed or drawn on a whiteboard for larger discussions.
Decision Makers and Decision Making Units
It's not what you know it's who you know
Purpose
Decisions are more frequently made by multiple people within the Account. This places an emphasis on building connections within the Customer organisation. We need to be aware of how decisions are made through questioning and also be ready to help the decision be made at each stage.
Focusing on non decision-makers risks wasting time and energy as well as leaving room for competition to gain advantage.
How it works
Use appropriate questioning and research to understand the decision-making process and the decision-makers involved. Use this understanding to build further relationships and support your Customer contacts through the decision making process
The collection of participants involved a decision are referred to as the Decision Making Unit. Participants fulfil different roles within the unit.
Understand Customer's ROI expectations
Why are they interested in what you have got to say?
Purpose
Customers are generally inundated with approaches from suppliers. Why should they give any of their attention to you? By considering what is happening for the Customer, in particular identifying drivers for change an Account Manager is more likely to get their message heard.
How it works
It is usually when a major event happens that a Customer is open to speaking with their Account Manager. These events usually fall under one or more of the following headings:
Things went wrong: end-user dissatisfaction, regulatory non-compliance…
Changes: re-location, change in management team…
Insight: legislation, new competitor…
The Account Manager's job is to look for these events and spot the opportunity as quickly as possible.
How to use it
Think about the headaches and problems your Customer might run into
Consider what the symptoms are for this problem and search / track them
Decide where you will find this information

Using sales intelligence systems
Reviewing business won and lost and the drivers for the outcome
Once you have identified the issue reach out to the Customer or Prospect with your tailored approach.
Present focusing on:
· Their measurement of Value
· The numbers to support your proposal
· Case studies and references and social proof
Understanding Customer Behaviours
It's all about them and how we adapt to them
Purpose
Account Managers must factor in a wide range of variables when it comes to effectively managing Customer relationships. One of the more complex areas is the behaviour of the Customer – or more accurately the Customer's representatives.
How it works
The Dimensional Model is based on the intersection of two scales of observable behaviour. They are the degree to which the Customer displays behaviour that is mainly:
Relationship: Hostile or Warm
Tasks: Dominant or Submissive
Based on the combination of behaviours the model proposes the most effective approach we can take to build the most effective working relationship with the Customer.