Certifications - Microsoft Training net
Effective, quality assured training from STL
Best Training was established in 1992.
Our certifications: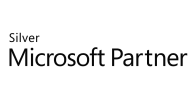 Certified Partner: Microsoft
Microsoft Certified Partners possess a high degree of competence and expertise with Microsoft technologies, and may demonstrate their proficiency in one or more Microsoft Competencies.
Microsoft Certified Partners are independent companies that can provide you with the highest levels of technical expertise, strategic thinking, and hands-on skills. Microsoft Certified Partners encompass a broad range of expertise and vendor affiliations and their real world perspective can help you prioritise and effectively deliver your technology solutions.
Institute of IT Training
Accredited 2008-2011
Accredited Training Provider: Institute of IT Training
The Institute of IT Training (IITT) was a professional body which existed to continuously raise standards of professionalism within the training sector.
Through a range of membership, certification, accreditation and bespoke consultancy services, the Institute focused on enhancing and recognising the skills and professional status of individuals and organisations engaged in training activities.
NB. The Institute of IT Training is now the Learning Performance Institute (see above).

Microsoft Qualified Trainers (MOS & MCAS)
All our trainers are Microsoft Qualified.

Platinum Learning Partner: Prodigy
Certification is the key and final stage in the I.T. Learning process. Prodigy works directly with Certiport Inc. as a Certiport Solutions Provider. Certiport is the world's leader in standard's based certification solutions that enable personal and professional advancement through globally portable qualifications.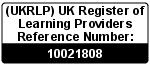 Registered Member: UK Register of Learning Providers
The UK Register of Learning Providers is a 'one-stop' portal to be used by government departments, agencies, learners, and employers to share key information about learning providers. The UKRLP allows providers to update their information in only one place and share this across agencies such as, the Learning and Skills Council, the National Learning Directory, the Higher Education Statistics Agency (HESA), the Higher Education Funding Council for England (HEFCE) and UCAS.

The Association of Computer Trainers



Secure online payments
We give our customers the option to use the Verified By Visa and Mastercard SecureCode security systems when processing online card payments.
We use PayPoint, SECPay and ePDQ for secure, online payments. This allows us to cut down on administration costs and pass on the savings to our customers.