Courses Never Cancelled
Dates & Prices
Many imitators make this claim, take your money, and then cancel. Ask for Proof - we run them!
Book your training courses in confidence up to 12 months ahead. We run courses with just one delegate.
Course cancellations are unfortunately commonplace in our industry. Not with us.
Proof
Here is the data of all events in the last 4 months that ran with just 1 or 2 delegates.
These courses would have been cancelled by our many imitators.
| Date | Course | Attendees |
| --- | --- | --- |
| 29 Nov | Mentoring | 2 |
| 28 Nov | Team Performance Management | 1 |
| 27 Nov | Excel VBA Intermediate | 1 |
| 24 Nov | Excel VBA Introduction | 2 |
| 23 Nov | PowerPoint Intermediate Advanced | 2 |
| 23 Nov | Negotiating Skills | 1 |
| 21 Nov | Word Advanced | 2 |
| 21 Nov | Intermediate Project Management - Part One | 1 |
| 20 Nov | Strategic Decision Making | 1 |
| 17 Nov | Time Management | 2 |
| 16 Nov | Stress Management | 1 |
| 15 Nov | Performance Management | 2 |
| 15 Nov | Excel VBA Intermediate | 2 |
| 13 Nov | Influencing Skills | 1 |
| 9 Nov | Introduction to Management | 2 |

Christin E.
Excelling with Excel
My training, run by Cindy, was concise and relevant to my job. All objectives were met and I even had the odd giggle. I felt very fortunate that there were only 2 other participants (1 did not turn up and the other 1 left early), as a result I had an afternoon of 1 to 1 tuition. I felt the handbook and additional material really useful and am sure I'll use the online support in the future.

We carefully schedule our courses and organize contingency cover thus ensuring that you can book secure in the knowledge that your course will not be cancelled.
We have invested heavily in automated forecasting systems that schedules training based upon demand.
Will all courses run?
No, but it's very rare they do not.
Why do our imitators cancel courses?
Because they don't have enough bookings to run events, or the logistics to cover for sickness or other delivery issues.
How do we avoid this?
We have better forecasting & logistics systems that mean we minimize the problems and deliver higher satisfaction.
Do we ever cancel courses?
NO! However, very rarely, a course does not run. This is very rare indeed: Just 27 out of 14,457 courses in the last 10 years did not run. We rescheduled with consent, and provided a free course as well.

Karina Atwal
Wasn't convinced at first
On the website I kept seeing 'courses guaranteed', 'no cancellations' etc. I was wasn't really convinced about this. However, I actually witnessed the truth behind this myself. On the day of training, we were told that our scheduled tutor would not be able to attend but I was pleasantly surprised when another standby tutor came to take the class with no more than about a 10 minute delay. I was incredibly impressed with the professionalism demonstrated. The tutor was very accommodating and willing to help and answer any questions, no matter however trivial they appeared to be. We were also provided with a lovely lunch at a local restaurant which was again much more than I expected.
---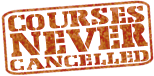 We're not perfect. When things go wrong we move rapidly to correct them.
Here are some examples of how we exceeded our client's expectations in challenging circumstances.
---
There go the lights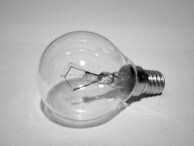 What happened?
8:30 am, Friday 18 Feb 2011 at out Bloomsbury venue.
With 2 training events due to run that day, we had a power failure in our training rooms.
With delegates due soon we needed to act fast!
Our trainers consulted with our client services teams. Heads were scratched.
The events were:
A one-day PowerPoint Advanced course with 4 delegates
The 2nd day of a two-day Excel VBA Intro-Intermediate course with 6 delegates
What we did
It was confirmed the power issue was isolated to our dedicated training rooms. Engineers were called to resolve the fault ASAP.
In case power wasn't restored before the course started, we set up 2 spare rooms from scratch.
Our client services team immediately arranged a courier to deliver laptops to the venue for setup in the spare rooms.
As delegates arrived, they were informed of the situation.
Outcome
Despite the short notice, the 2 spare rooms were quickly set up enabling both courses to start with a delay of just half an hour.
Whilst power was successfully restored by an engineer at around 10am, to avoid further disruption to our clients, the courses continued in the alternative rooms.
Our commercial team immediately sent an e-mail to all affected bookers/delegates acknowledging the disruption. All delegates were allocated an additional free training course.
We would like to thank our team for pulling out the stops and finding a solution. Also we are very grateful to our delegates for their patience and good humour on the day, it was certainly a lively start to the weekend!
---
We won't let you down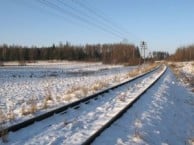 We are here for our customers, whatever the weather.
The challenge
In late November 2010 heavy snow and severe travel disruption were forecast across the UK. The forecasters were right.

With over 30 planned training events at our venues and customers' sites it was vital that our contingency plans worked and that we honoured all our commitments.
Outcome
We ran all our scheduled training events. A big well done to everyone who made it happen and we really acknowledge our delegates who persevered through challenging weather to attend their training courses.
Some stats:
We ran all of our 19 public schedule training events.
We ran all of our 11 onsite events.
Attendance rates were high:
| | |
| --- | --- |
| Mon 30 Nov | 89% |
| Tue 1 Dec | 93% |
| Wed 2 Dec | 70% |
| Thu 3 Dec | 94% |
| Fri 4 Dec | 76% |
How we succeeded
With a proactive attitude rather than "wait and see", our team kept track of all relevant risk factors.
Planning ahead
Allocating trainers located nearest the event venue to reduce the impact of any travel difficulties
Ensuring additional standby trainers were available should the original trainer not be able to reach the training venue.
Trainers staying in hotels near the training venue so the course could run without the risk of delays
Our logistics team were on call 24 hours a day to receive alerts from trainers on any issues. This ensured that we could put our contingency plans in place and promptly advise delegates of the course status via our web site.
Keeping you informed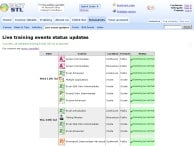 Dedicated Live Event Status Page
We regularly updated a dedicated status page for our trainers and delegates to check the status of their training course.

Option to Reschedule
Courses can be quickly and easily rescheduled online up to the last minute of the course (even when the course is running). Delegate names can also be changed online up to the start of the course.
---
Helping our customer through rough weather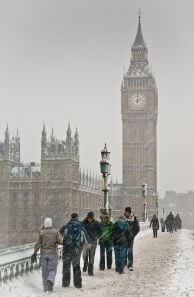 Summary
Client:
TeachFirst
Course:
Excel 2007 Intermediate
Delivered on-site at Docklands
Date:
2 December 2010
Problem:
Transport disruption due to adverse weather
Solution:
Rescheduled training
What happened?
Adverse Weather caused widespread transport disruption.
The trainer reached the client's site at London Docklands for the scheduled training event.
Due to adverse weather the majority of delegates were unable to make it in for the training.
How we resolved the issue
The trainer was committed to delivering the course. However, we wanted to ensure that the client's needs were best met.
For the client's staff team, those who were due to attend the course were now required to help cover for those absent. Therefore they could not attend the day's training as planned.
The trainer discussed the issue with the client and reported the issues back to our client service team.
The client service team worked with the client's HR department and agreed a plan to run the course on an alternative date.
Outcomes
An alternative training date was agreed.
The client was able to focus their personnel on staffing issues.
This incident strengthened the relationship with TeachFirst.