Our training team
We have developed one of the most experienced and highest motivated training teams in the UK.
---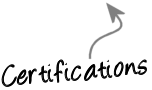 Experience and certifications
Whilst our trainers have all the relevant certifications you would expect, this is combined with an extensive track record of delivery.
---
Team motivation
We've made our trainers central to the business.
They are our experts and we have motivated them accordingly.
They share: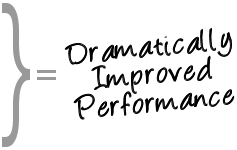 Our performance incentive scheme
Higher than industry average income
Flexible working arrangements
The aspiration to be the best
A commitment to continuous development
A culture of trust replacing bureaucracy
---
Results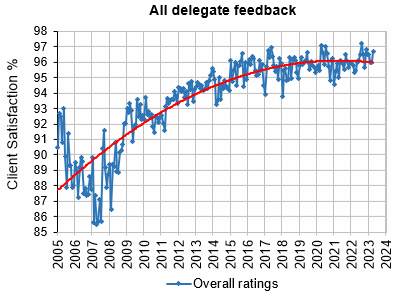 The organisation has rapidly grown and the
value/quality proposition has likewise developed.
Trainer testimonials:
·
Full-time Trainer

I have been a trainer with STL for almost two years and compared to other training companies I have worked for, they stand out when keeping to their promises.

The company culture is unique in my experience and I really enjoy working with everyone in the team. Unlike other companies I have worked for, the team is not split into management, administration and trainers... it is one big team and everyone enjoys working together in a happy environment.

It is great when your management trusts you and lets you get on with your job allowing you to use your initiative to help with making the training experience for our delegates a memorable one. I for one do not enjoy filling in forms and that is one thing about STL... there is no form filling.

When I first joined the company I was given a list of the benefits a trainer could enjoy over time and I must say that I have had the pleasure of experiencing these benefits first hand and I cannot fault STL on any of the promises made. Even when the economy took a turn for the worse adversely affecting many training companies STL was able to come through for the entire team because they are a dynamic flexible organisation with strong management.

I would recommend anyone wishing to work for a dynamic forward thinking company to think STL.

Full-time Trainer

I enjoy working for STL, as we seem to have a group of people that pull together to strive to enhance the company reputation and services we offer. The team of trainers are very friendly, knowledgeable and sociable.

It is a very pleasant and happy environment to work in. Over the past two years, thanks to STL, I have been able to develop my skills in Access and Excel VBA. The company provides development paths and targets that are obtainable and back you every inch of the way.

Everyone in the company is always approachable and you feel that you have their 100% support.

Full-time trainer

Although I have only been employed as a trainer with STL for about 6 months, it has been a refreshing and rewarding experience. I feel privileged to be part of a small team, having such a major impact on the delivery of training in and around London.

I have been made to feel valued - and that my opinion matters - by the management team who are able to maintain great communication links while minimising bureaucracy. Trainers are given enough supervision to be supported without feeling constrained or restricted. I have nothing but admiration and respect for those who run the business so efficiently.

As someone used to working unsupervised, it is a pleasant experience to be part of a culture which places trust and responsibility on the individual.

I have the pleasure of working with a talented and diverse group of professionals at STL. My colleagues are extremely supportive and encouraging when called on, but never interfering.

Full-time Trainer

I have worked for many training companies but have found STL to be probably the best. They are unique and are continually striving to improve the quality of service.

I have been working here for 4 and a half years, they have been very supportive both personally and professionally. The development plans are detailed focused and they encourage self-development. The company has a very good team spirit. I have felt truly supported by all members and enjoy the open approach culture that encourages discussion about new ideas or development.

The team of trainers I work with are the best set I have ever worked with. Everyone has their own personalities but we all gel very well.

Freelance Trainer

It is now some four to five years since I first worked as a freelance trainer with STL. Since that time I have watched them grow from a relatively small company into one of the largest IT training organisations in the country. But their staff have lost none of that enthusiasm you see in small dynamic organisations.

As a freelancer they are great to work with. When they book you for a course it stays booked. No cancellations, no requests to accept a lower fee because a course is not full, up to date IT equipment with correctly installed software, a help line available to assist with any technical problems. And, most importantly, payment on time every time! The word 'trust' is used on their web site. It is very apt.

So, four to five years down the line I still work with STL and hope to continue to do so.

Full-time trainer

While with STL I had opportunities to develop my own knowledge and skills by sitting in on some of my colleagues' courses. This was most valuable when preparing for my own delivery and I was able to witness a range of different training styles and I was able to learn something from each of them.

The delegates who attend courses with STL are of the highest calibre from a wide range of professions. It has been a pleasure to provide a service to them.

I find myself leaving STL due to practical and domestic reasons. I have mixed feelings about it, because while I am looking forward to a change and new challenges, I recognise that I will be missing out on the opportunity to develop further as a work-based training professional. I will also miss being part of a great team.

Full-time Trainer

Having recently celebrated my 20th year of IT training, I've worked for several providers in that time and would say my last 3 years working for STL have proved the most organised and professionally run.

The whole staff are friendly and very approachable at any time.

They continually encourage trainer development to ensure we all deliver to the highest standard. The whole team at STL work together, whether the trainers exchange new found skills or helping sales and admin staff to provide clients the best possible advice when booking courses.

There are plenty of opportunities for trainers to be involved in all aspects of the training process, from initial consultancy, development of bespoke course-ware through to delivery.

I have found STL outstanding in their professional approach to quality training, always listening and encouraging trainer feedback and new innovations in delivery. I am looking forward to a long and prosperous career here at STL and would recommend the company to any trainers who are considering their own future in IT or Soft Skills Training.


Full-time Trainer

I've worked with STL for nearly four years and one of the things that stands out for me is you get to work with a great team of trainers who are all professional, switched on. I have also found the delegates to be consistently highly motivated.

It makes such a difference delivering training to groups who really want to learn and can see how they will put their new skills and knowledge into practice.

The organisation is very dynamic which means there are lots of opportunities to develop your skills and take on new challenges. If you have an interest in building skills in a particular area such as consulting, soft skills or programming then let the team know and they will do what they can to accommodate.
Client testimonials:
·
Special Olympics Great Britain
Events Management Coordinator

I thoroughly enjoyed the course, many thanks for all the great tips on how to use Project.

4 New Square
IT Manager
Ian Wheeler

STL have provided us with an excellent service.

From the booking process straight through to completion of the training on site all ran smoothly and the training was top notch and tailored to the individual.

I won't hesitate booking them again, in fact I'm doing so after writing this review!

Cabinet Office
Corporate Team Manager
Pat

I found STL's website easy to use, all the information I required was available on their website and the booking process was quick and easy.

Overall, I am very happy with STL, their booking process and also the customer service I have received following booking my course.

PruHealth Ltd
Business Consultant
Anthony Cook

Excellent. Myself and 2 colleagues had STL visit us for on-site training for the Excel VBA 2003. We all had different requirements and the course covered a wide variety of topics, with good practical examples which made the learning more contextual.

The trainer was receptive to our learning styles and measured the pace accordingly. The course was good value for money, and when you consider that there are complementary places available following the course, this really helps persuade whoever is paying the bill that it is money well spent!

easyJet
Ronnie M

Found the course excellent and top value!

Standard Chartered Bank
Louise Saunders

I thought this course was very well run and at just the right speed. Trainer was excellent.

Hilton Hotels
Revenue Analyst
Laura McParland

Great course aided by the fact we had a great trainer. Really helpful, understanding, enthusiastic.

Age Concern Redbridge
Gary Heather

The courses have been of the highest quality dealing with practical use of the applications and covering areas which most delegates would be applying in their work environment. The training materials and post course support offered are excellent. The trainers are knowledgeable, personable and enthusiastic and demonstrated the rare ability to meet the needs of delegates with differing levels of need and differing expectation.

I would unreservedly recommend STL training to anyone wishing to improve practical skills, understanding and experience.

Lloyds TSB
Amanda Howell

Really useful course, which was tailored to suit our needs, much of the information we were given and taught will come in very useful within the office environment

Unilever
Global R2R Operations Manager

My instructor was brilliant. Really personable and knowledgeable.

He was great at explaining things in a simple and understandable way.

Fred Perry
HR Manager
Cathy Bonner

Excellent service and flexibility. We have used STL for a number of years for our IT training and have always found them to be professional and reliable from booking to delivery of training through to delegate feedback.

Rabobank International
Head Of Libor Based Trading & Commodities
Steven Foster

Nothing critical to add - I really enjoyed the course. Thank you!

The Spirit Pub Company
CRM Manager

Really enjoyed the course. Found it incredibly useful and covered everything I needed at this stage. Will really help me with my work, saving me time and allowing me to carry out greater analysis.

LOVEFiLM
Sales Co-Ordinator
Jeydine Duncan

I think this course has actually helped to halve my workload. The trainer was knowledgeable,helpful and patient, just great!

House of Commons
Max Mercier

Excellent training presentation and facilities.

Cancer Research UK
Dr Angela Patikis

We will certainly look to work with STL again and would happily recommend their services.

The Body Shop
International E-Commerce Manager
Oliver Rogers

Everything was great, learned a lot and would recommend to anyone.

Zurich Insurance Company
Global Change Assistant
Rosie Davvies

A great course, would recommend to friends and colleagues.

Kaspersky Lab Europe
Dave Whittles

Excellent quality, met all my requirements

Beyond Analysis Ltd
Accounts Assistant
Cassandra Bradley

Course was not what I had expected at all in the best possible sense. The Trainer was friendly and made the course material interesting and relevant with great examples of where functions could be applied and held my attention through the entire session. Topics covered were practical and will be extremely useful when applied at work. Thank you, STL.
More: