Negotiation Training Courses London and UK wide
Face to face / Virtual public schedule & onsite training. Restaurant lunch included at STL venues.
1 day Instructor-led workshop
Syllabus
Who is this course for?
Negotiation skills training to provide you with practical hands on examples you can use within any role, whether negotiating internally with managers or other departments; or externally with suppliers and customers. This course is suitable for professionals aiming to understand key elements of the negotiation process and to improve their personal negotiation skills.

This Negotiation Skills course focuses on the key communication skills needed in discussions aimed at reaching an agreement.

You may also be interested in our Influencing Skills course, which is a more holistic approach to networking, managing stakeholders and being more persuasive.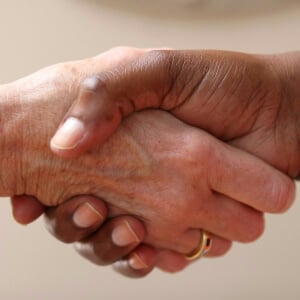 Benefits
At the end of this course you will be able to employ techniques and strategies that will help you to negotiate more successfully with others to achieve a win-win situation that addresses the needs of both parties, rather than making compromises or concessions.
Course Syllabus
Understanding negotiation
Negotiation: what, when and why?
The process of negotiation
Different styles, transactional, collaborating, to creative
Preparing for negotiation
Preparation and planning
Determine optimum success options
Communication styles
Initiating, proposing and achieving a win-win outcome

Win-win negotiation
Determining limits
Power balance
Enquiring and listening
Opening, conducting and closing negotiations
Applying a win-win approach
Adapting to feedback in both group and one on one situations
Taking things forward
Personal assessment - What will you implement from this learning?
Action planning
What you get
"What do I get on the day?"
Arguably, the most experienced and highest motivated trainers.
Face-to-face training

Training is held in our modern, comfortable, air-conditioned suites.
Lunch, breaks and timing
A hot lunch is provided at local restaurants near our venues:
Courses start at 9:30am.
Please aim to be with us for 9:15am.
Browse the sample menus and view joining information (how to get to our venues).
Refreshments
Available throughout the day:
Hot beverages
Clean, filtered water
Biscuits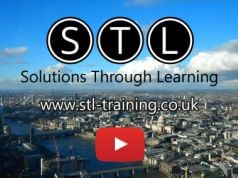 Virtual training

Regular breaks throughout the day.
Learning tools

In-course handbook
Contains unit objectives, exercises and space to write notes
24 months access to trainers
Your questions answered on our support forum.
Training formats & Services
On a public schedule at one of our
London training venues.
On-site at your company office UK wide
Near-site, at a location close to you
Tailored courses to your requirements
Productivity Training Programs
Consultancy
Bespoke one-to-one
Rollout
TNA
Testimonials
Portas
Keira Davidson,
Project Manager
Would be great to have the deck
Portas
Alex Willmott,
Senior Client Directo
It was engaging and I wasn't bored once - very unusual for training!
Negotiating Skills
World Brands Duty Free Ltd
James Chapple,
Key Account Manager
Really enjoyed the course very informed and useful. It would be good to analyse the negotiations that we practised a little more to look at how people react differently.
Negotiating Skills
You may also be interested in our emotional intelligence work courses.
Learning & Development Resources
Infographics
Training manual sample
Below are some extracts from our Negotiating Skills manual.
Negotiation Skills
Exchanging Information
The second phase in a negotiation involves an exchange of information. Both sides state their positions on the issues being addressed in a non-confrontational way. The tricky part of this phase is deciding what to reveal and what to hold back.
The "poker" metaphor for negotiating is a very good one because it describes exactly the way that negotiating parties will want to "allow" each other to think. The information you share with your negotiating counterpart will allow them to read a certain amount about your position. You cannot negotiate blindly, however, too much information given away can really come back to bite you.
Creating a Negotiation Framework
Both sides in a negotiation bring their own frame of reference based on their experience, values, and goals. For a negotiation to proceed, the two sides must agree on what issues are being addressed. Sometimes the way these issues are stated will influence the course of the negotiation.
Before starting negotiations, it is essential to agree on which issues are up for negotiation and which are non-negotiable. Those issues which are non-negotiable are taken off the negotiating table and the parties endeavour to move forward with what they can negotiate on. It can also be decided what form of words will be used in the program for negotiations – making clear to both sides what matters are off limits, and why.
Without establishing a framework, negotiations can be extremely disorganised and lack direction. It helps to remember that trying to get a negotiated settlement between two parties who have their differences calls for a great deal of patience and acceptance on both sides.
Getting off on the Right Foot
Before you get down to work, it's a good idea to engage in a little small talk with the other participants in the negotiation, which will help set a positive tone.
If you rush right into the negotiation without some initial pleasantries, the other party may feel that you are being pushy and aggressive. For some people, this is a desirable negotiating style. Being "human" and easy to relate to is far less likely to persuade the other party that you are someone who needs to be kept in check, and may work to your advantage.
Obviously, when it comes to introductions and preliminaries it is an idea not to get too informal. Projecting an image of relaxed friendliness with an element of restraint is the best way to introduce yourself. By no means should you give the impression that you are here to bleed your counterpart dry – this will put them on the defensive and entrench their position, to your disadvantage – but it does help to project self-confidence.
Establishing Common Ground
Sometimes the parties in a negotiation begin by discussing the issue on which they are farthest apart. It might seem like they are working hard, but they are not working effectively.
It is often more effective to begin by discussing what the parties agree on and then move to an issue on which they are close to an agreement. Then they can take on progressively tougher issues until they reach the issue on which they are farthest apart. This gradual approach sets a positive tone for the negotiation. It also helps the two parties get into a pattern of thinking about issues in terms of shared interests.
Momentum is an important thing in negotiations. If the meeting is continually stalled by disputes over the smallest of issues, the outcome is likely to be less desirable for both parties. For this reason, having an agenda which is stacked in favour of positive items at the beginning is a way that will work best for both sides. Concessions will have to happen in the end, but if both sides are in a positive frame of mind it creates a positive dynamic in which to negotiate.
What to Share
At the start of a negotiation, you don't want to give a detailed statement about your position on specific issues. That is a subject for bargaining. If the other party tries to rush you into stating your bargaining position prematurely, say something like, "That's an important question. Before we get to that, let's make sure we agree on the issues we're discussing today."
What to Keep to Yourself
Holding back information can be a tricky business. You don't want to appear secretive or deceptive, but at the same time, you don't want to give away your bargaining position prematurely. The best way to deal with this situation is to attempt to set the agenda for the negotiation. Say something like, "Let's get a few general issues settled before we get into specifics." At the start of negotiations, both parties will, to some extent, be on the defensive and will want to get an impression of who they are dealing with before they go any further.
By dealing with matters of agenda first, both parties get an opportunity to "size up" their counterpart and think about what they want to get from the negotiation and what they can get. The major benefit of these early discussions is that the first tentative negotiations can be made without making or breaking the whole process. From here it is possible to have a more realistic idea about who you are dealing with, which can influence how you carry on with the negotiations.
Bargaining
Now we have reached the heart of the negotiation process. This phase is what most people mean when they talk about negotiation. This module explains what to expect when you begin to bargain and what to do if you run into an impasse. It also describes some common bargaining techniques used by experienced negotiators.
What to Expect
Do they typically start out with an unreasonable offer?
Do they try to rush the negotiation?
Do they try to frame the issues to their own advantage?
Finding this out can be a process of trial and error, but if you have any contacts in the same business who have negotiated with your opponent you can ask them for a rundown of how the negotiation went. This is something which will be familiar to any sports fan, in that teams and players will "scout" their opponents to exploit any weaknesses and prepare to deal with any strength that might make their opponent formidable.
For example, if an opponent has a reputation for always looking to rush the negotiation, it is possible to use that to your advantage. By remaining firm on your bargaining position, you will be able to place pressure on them to get the deal done on your terms. If they want it to be over quickly, they will be less likely to spend time wringing concessions out of you and will have to either spend longer in negotiations than they would ordinarily wish (potentially making them uncomfortable and prone to rash decisions) or make a concession to get the arrangement in place quickly
Techniques to Watch Out For
Some of these techniques are what you might expect to encounter when dealing with a street vendor, but that doesn't keep more sophisticated business people from using them. The important thing is to recognise these techniques and be prepared to respond to them if they are used against you in a negotiation.
The techniques tend not to have a lot to do with realism, essentially trying to create a circumstance whereby a customer feels rushed, belittled or harried in some way into accepting a situation which is beneficial to the person using the technique. If you have a firm line to hold to, keep holding it in the face of these techniques and you will hold the power.