Negotiating Skills Training Course
Professional Development London and UK wide
1 day Instructor-led workshop
Syllabus
Who is this course for?
Negotiation is a key skill within any role, whether negotiating internally with managers or other departments; or externally with suppliers and customers. This course is suitable for professionals aiming to understand key elements of the negotiation process and enhance their personal negotiation skills.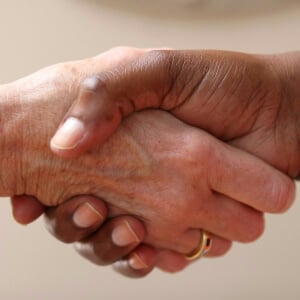 Benefits
At the end of this course you will be able to employ techniques and strategies that will help you to negotiate more successfully with others to achieve a win-win situation that addresses the needs of both parties, rather than making compromises or concessions.
Course Syllabus
Understanding negotiation
Negotiation: what, when and why?
The process of negotiation
Different styles, transactional, collaborating, to creative
Preparing for negotiation
Preparation and planning
Determine optimimum success options
Communication styles
Initiating, proposing and achieving a win-win outcome

Win-win negotiation
Determining limits
Power balance
Enquiring and listening
Opening, conducting and closing negotiations
Applying a win-win approach
Adapting to feedback in both group and one on one situations
Taking things forward
Personal assessment - What will you implement from this learning?
Action planning
What you get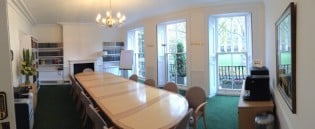 Training is held in our modern, comfortable, air-conditioned suites
"What do I get on the day?"

Lunch
Lunch is provided at a local restaurant or pub. Browse the sample menus:
Breaks and timing
Courses start at 9:30am.
Please aim to be with us for 9:15am.
Joining information (how to get to our venues)
Refreshments
Available throughout the day:
Hot beverages
Clean, filtered water
Biscuits
Learning tools

In-course handbook
Contains unit objectives, exercises and space to write notes
24 months access to trainers
Your questions answered by qualified trainers online.
Training formats & Services
Testimonials
ASR Group (Tate & Lyle Sugars)
Eric Heuze,
Sales Manager
1) Understanding the parties that are involved through the six hats exercise will help avoid misunderstanding.

2) Tough questioning was extremely useful as it will help you close the gap on all angles covering the negotiation

3) Understanding the process of Negotiation is key for closing all areas within the negotiation

4) The course could do more short live examples as it can help the students think on the spot.

5) Evaluation at the end was excellent as it covers everything in what involves in the negotiation. Sometimes you win, sometimes you lose but at least I leave this conference knowing that I will cover all angles next negotiations that takes place in my current and future jobs.
Negotiating Skills
World Brands Duty Free Ltd
James Chapple,
Key Account Manager
Really enjoyed the course very informed and useful. It would be good to analyse the negotiations that we practised a little more to look at how people react differently.
Negotiating Skills
Thought Provoking Consulting
Ruth Morton,
Business Development Manager
Andrew has articulated a clear message of how to demonstrate extremely good negotiation skills.
I found the course very interactive, which has been very beneficial.
I will be able to use the skills I have gained and practice them in real life situations.
I would recommend this course to other people.
Negotiating Skills