Excel for Finance Professionals
Face to face public schedule & onsite training now available. Restaurant lunch included at STL venues. Our training delivery is relevant for office, remote and hybrid workers.
Virtual classroom training continues. Can't find what you are looking for? Get in touch.
1 day Instructor-led workshop
Syllabus
Who is this course for?
Excel users from finance-related roles looking to extend their knowledge of Excel in a financially driven context.

This course is a part of a wider portfolio of our Excel courses London.
Benefits
Gain best practice techniques in pulling financial information into Excel, common pitfalls to avoid when using key financial functions and some useful presentation tips. The opportunity to use example financial statements such as cashflows and look at common size statements.
You may also be interested in our
VBA courses
.
Course Syllabus
Setting up a Financial Worksheet
Layouts of input cells and formulas
Tracing formula precedents, dependents, and errors
Common mistakes to avoid
Conditional formatting to analyse data
Highlighting alternative row/columns of data
Highlight mistakes / errors / omissions / repetitions
Using conditional formatting to create simple & effective dashboards
Working with data
Importing data; formats, field labels,
web query options (stock info)
Use TYPE to identify data type of existing cell contents
Text functions; FIND, MID,
TRIM excess space in cells
Use lookup functions to retrieve and compare data
Cashflow spreadsheets
Income & Expenditure tracking table
Create a Pivot Table
Using the Pivot Table with filters to analyse cashflow
Using a Pivot Chart to track cashflow
Financial functions
Considerations such as:
- PMT, FV, IRR, NPV
- When to use XIRR and XNPV
- Function with cashflows
- Assumptions to avoid
- APR vs APY
Reviewing financial statements
Example balance sheets, income statements, cashflow
statements & shareholders equity
Benefits of using common size statements for comparisons
Setting up common size statements; balance sheets & income
Defining key ratios to compare and updating changes

What you get
"What do I get on the day?"
Face-to-face training

Training is held in our modern, comfortable, air-conditioned suites.
Lunch
Lunch is provided at a local restaurant or pub. Browse the sample menus:
Breaks and timing
Courses start at 9:30am.
Please aim to be with us for 9:15am.
Joining information (how to get to our venues)
Refreshments
Available throughout the day:
Hot beverages
Clean, filtered water
Biscuits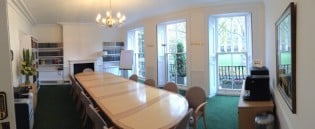 Virtual training

Regular breaks throughout the day.
Learning tools

In-course handbook
Contains unit objectives, exercises and space to write notes
24 months access to trainers
Your questions answered by qualified trainers online.
Training formats & Services
Testimonials
1993
Joe Richards,
Financial Accountant
Really excellent three days, Jens' knowledge really is unbelievable and he is incredibly patient and generous with his time, I feel like I have learnt a huge amount to help me stand-out at the day job - would highly recommend.
Excel for Finance Professionals
Zachary Kugel,
Student
Slow down the pace a little bit to better process info as it is a lot!
Excel for Finance Professionals
Panaci Services Ltd
Gabriela Mackie,
Finance Professional
This is my third course with Excel. I went to a different course with a well known branded accounting practice , but I found STL superior in terms and manner of teaching . I recommend it as a high quality course . Thank you
Excel for Finance Professionals
Related courses: Finance for nonfinancial London.