Introduction to Project Management Training London
Project Management Courses London
Face to face public schedule & onsite training. Restaurant lunch included at STL venues.
Virtual classroom training continues. Can't find what you are looking for? Get in touch.
1 day Instructor-led workshop
Syllabus
Who is this course for?
This workshop will take you from having no formal knowledge of projects and project management techniques to understanding and applying the basic framework and concepts, and different approaches such as Agile or Waterfall.

You may be a new project manager, find yourself having to deal with projects, or need a fuller understanding of Project Management.

Just to let you know, we also regularly run finance for non finance managers London courses!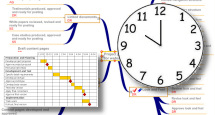 Benefits
This 1 day workshop will:


Introduce you to current project management techniques


Increase familiarity and confidence when using project terminology and methodologies, for example, Agile or Waterfall


Prepare you for a more formal Project Management accreditation such as PRINCE 2 or Agile

Course Syllabus
Fundamentals of Project Management
Identify the features and characteristics of a project
Identify the steps and variables of the project management process
Identify different approaches - Agile and Waterfall
Factors implicated in failed projects
Project Management Life cycle
Identify the phases of a project
Outline the differences in these phases for Agile and Waterfall approaches
Project Initiation
Understand the process of initiation and selection of a project
Identify the key components of a project charter
Project Stakeholders and Project Sponsors
Project Team and their assigned roles
Scope Definition and Change Control
Understand the scope statement and statement of work
Understand how scope documents prevent and manage scope creep
Understand how and why to use a change control system
Understand the key elements for managing quality
Identify and manage key elements of Project communication and reporting
Planning, Resources, Estimates and Budgets
Understand how to develop a work breakdown structure (WBS)
Identify the purpose of activity definition and sequencing
Identify techniques for estimating activity duration
Describe the schedule development process
Outline the different ways project schedules can be presented
Use Work Packages to assign the best resources to project activities
Understand how to assign resources and their types
Determine methods for estimating costs
Identify methods to track performance
Understand simple risk assessment and management
Projects and People
Identify functions, skills, responsibilities of the project manager
Identify and manage elements of team building and team management
Working with a project culture and managing organisational politics
Understanding what a PM does and does not do
Determine key principles of Project leadership
Identify productivity and prioritising tactics
Closing a Project
Understand how to confirm the project has met its aims and objectives
Identify the key tasks and processes associated with closing a project
Manage the processes required to efficiently transition from a project to business as usual
What you get
"What do I get on the day?"
Face-to-face training

Training is held in our modern, comfortable, air-conditioned suites.
Lunch
Lunch is provided at a local restaurant or pub. Browse the sample menus:
Breaks and timing
Courses start at 9:30am.
Please aim to be with us for 9:15am.
Joining information (how to get to our venues)
Refreshments
Available throughout the day:
Hot beverages
Clean, filtered water
Biscuits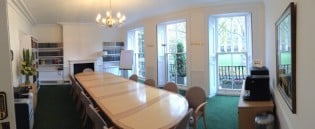 Virtual training

Regular breaks throughout the day.
Learning tools

In-course handbook
Contains unit objectives, exercises and space to write notes
24 months access to trainers
Your questions answered by qualified trainers online.
Training formats & Services
Testimonials
Controlled Power Tecnologies Ltd
Joe Curtis
Great course, very easy to follow presentation and literature. I hope to use the techniques discussed and shown in future. Trainer was very helpful and had the answers to all my questions and explained them in depth. Thank you
Introduction to Project Management
Mash Staffing
Chad Joyce,
Air Team Training Specialist
Really well executed, I'll take today's training with me and implement it in to my day to day work and become successful.

thank you
Introduction to Project Management
Crown Prosecution Service
Gobidas Mohanadas,
B1 Admin Manager
The course is well structured, the regular intervals give ample time to recap and get a stretch at the same time. Insider tips such as the illusive 'Magic Triangle' works like a charm; making a cost benefit analysis a doddle. My only suggestion would possibly be is to have a smaller class which would help the course be more research intensive, however this may not always be feasible like we learnt on Project Management course!(Heuristic Feeling)
Introduction to Project Management
Attending the foundation Introduction to Project Management course london will provide individuals with the basics of planning, time management, budgeting and more.

Project management training London can be held in our numerous training centres (across London), or rather at a location to suit you.

Part of our Management Training Courses London portfolio.
Learning & Development Resources
Soft Skills Blog
Infographics
Training manual sample
Below are some extracts from our Introduction to Project Management manual.
Fundamentals of Project Management
How can we manage something if we can't define it?
Discussion:
· What are the key characteristics of a project?
· What makes a project different from the normal daily tasks? How is this different to business as usual (BAU)?
Projects are unique, temporary endeavours undertaken to achieve a desired outcome. Projects bring about change
Purposeful – they are fulfilling some kind of need
A way of achieving an objective or strategic goal
Temporary – have a defined start point and end point
Have a life-cycle – distinct phases which have their own challenges and characteristics
Unique – each project is unlike any other project. It may be similar to other projects; never exactly the same
Complex – many separate but connected tasks, many of them are interdependent
VUCA Environment
Volatile
Uncertain
Complex
Ambiguous
Projects (VUCA) versus BAU
Unique Repetitive
Defined start and finish On-going
Involve uncertainty Based on experience
Have a specifically assembled team Established resources
Dynamic environment Stable environment
Project Variables
· What are our components and tools?
· What variables do we need to manage?