Project Management Training Course
Learn the skill of Project Management
1 day Instructor-led workshop
Institute of Leadership & Management - Accredited Training Course
Syllabus
Who is this course for?
This course is designed for delegates with basic/no knowledge of project management tools or techniques, and who are now looking to be involved in projects.

Typical backgrounds will include new project managers, project administrators or support staff, requiring the fundamentals of Project Management.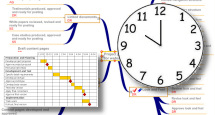 Benefits
This course will benefit both you and your organisation, introducing you to important project management techniques, key terminology and current methodology. This 1 day workshop will also provide the ideal preparation for more advanced Project Management courses.
Course Syllabus
Fundamentals of Project Management
Identify the features and characteristics of a project
Identify the steps and variables of the project management process
Characteristics of a project
Internal/external environments, influence of stakeholders, functional, project and matrix project structures
Identify functions, skills, responsibilities of the project manager
Elements required to staff a project team, benefits of team building
Project initiation and scope planning
Process of selection and initiation. Components of a project charter
Understand the scope statement and statement of work, understand how scope documents prevent scope creep
Scope definition, verification, and change control
Process and benefits of scope definition and verification.
How to develop a work breakdown structure (WBS) and work packages
Identify information required to verify a project's scope, and determine the timing of the scope verification
Understand how and why to use a scope change control system
The importance of creating a project database
Time management
Identify the purpose of activity definition and sequencing
Identify techniques for estimating activity duration
Schedule development and control
Describe the schedule development process
List the different ways project schedules and be presented
Implement schedule control, level resources, and calculate schedule variances
Resource identification and cost approximating
Use WBS to assign the best resources to project activities
Understand how to assign resources and their types
Determine methods for estimating costs and use risk and activity duration to modify cost estimates
Budgeting and cost control
Describe how to use an S-curve chart
Understand when and how capital budgeting and depreciation methods are used
Identify methods of using cost and schedule variance to track performance
What you get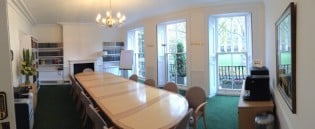 Training is held in our modern, comfortable, air-conditioned suites
"What do I get on the day?"

Lunch
Lunch is provided at a local restaurant or pub. Browse the sample menus:
Breaks and timing
Courses start at 9:30am.
Please aim to be with us for 9:15am.
Joining information (how to get to our venues)
Refreshments
Available throughout the day:
Hot beverages
Clean, filtered water
Biscuits
Learning tools

In-course handbook
Contains unit objectives, exercises and space to write notes
24 months access to trainers
Your questions answered by qualified trainers online.
Training formats & Services
Testimonials
MOFILM
Shannon Maclean Arnott,
Senior Producer
The course was really enjoyable and I learnt a lot for one day.
GEFCO
Michele Barrett,
Executive Assistant To CEBAME CEO
Very informative and useful ... its for me now to put the practice in to place
Project Management
Electrosonic

Audio Visual & Multimedia Manager
I thought the trainer was very good at explaining in an understandable language! He was happy to slow down or speed up as required and happy to answer any questions throughout.
Project Management
Attending the foundation project management course london will provide individuals with the basics of planning, time management, budgeting and more.

Courses can be held in our numerous training centres across London, or rather at a location to suit you.