Customer Service Excellence
Face to face / Virtual public schedule & onsite training. Restaurant lunch included at STL venues.
1 day Instructor-led workshop
A recent report* found that out of six primary reasons for customer loyalty, excellent customer service was second only to the quality of product/service. Achieving and maintaining excellent customer service is essential for any business seeking a competitive edge.

*Source - Portal
Syllabus
Who is this course for?
Ideal for those with a background in, or are new to sales and customer service related roles. Professionals looking to refresh and update their understanding of latest customer service trends/best practice.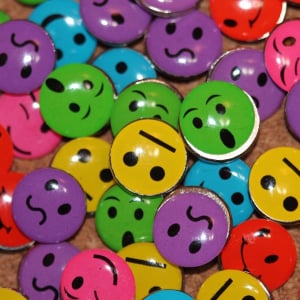 Benefits
By the end of this course you will be able to:


Appreciate your interactions at a customer and organisational level


Understand how customer care works and ways to apply to your customer


Take ownership and manage customer expectations


Confidently deal with challenging situations and customers


Discover the benefits of a positive mental attitude


Communicate authentically and with confidence


Interpret both verbal and non-verbal cues


Broaden your communication tool set to improve rapport and influencing skills


Examine methods of building rapport and changing attitude and perception through communication tools


Determine the appropriate method of communication


Course Syllabus
Managing Customer Expectations
Customer profiles and their expectations
Understanding customer perception
Customer service and it's impact to business
What is customer service?
The customer journey
Improving customer satisfaction
Benefits to the business from excellent customer service
Communication breakdown
Typical customer issue scenarios
Importance of ownership
The top 3 tools to rebuild communication and trust
Positive mental attitude
Being proactive
Self awareness and influence on others
Emotional intelligence
Be a powerful communicator
Tone of voice
Body language
Active listening
Being authentic and building rapport
Style of language
Types of communication
Planning a customer interaction
Set the purpose and allocate time
Ensure sufficient research and solutions are in place
Being calm under pressure
Personality types
Ownership of our actions
Knowing how to be assertive but not aggressive
Developing coping strategies
Key course takeaways and agreed next steps
Role play scenarios
Examples of excellent customer service, turnarounds
Personal plan of action
What you get
"What do I get on the day?"
Arguably, the most experienced and highest motivated trainers.
Face-to-face training

Training is held in our modern, comfortable, air-conditioned suites.
Lunch, breaks and timing
A hot lunch is provided at local restaurants near our venues:
Courses start at 9:30am.
Please aim to be with us for 9:15am.
Browse the sample menus and view joining information (how to get to our venues).
Refreshments
Available throughout the day:
Hot beverages
Clean, filtered water
Biscuits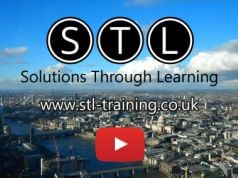 Virtual training

Regular breaks throughout the day.
Learning tools

In-course handbook
Contains unit objectives, exercises and space to write notes
24 months access to trainers
Your questions answered on our support forum.
Training formats & Services
On a public schedule at one of our
London training venues.
On-site at your company office UK wide
Near-site, at a location close to you
Tailored courses to your requirements
Productivity Training Programs
Consultancy
Bespoke one-to-one
Rollout
TNA
Testimonials
Bywaters
Jessica Smith,
Customer Service Advisor
Very effective workshop. I thoroughly enjoyed the hands on tasks and exercises.
Tarmac
Brooklyn Hoban Langley,
Apprentice - Logistics
Tony Gravestock delivered an outstanding course on Customer Service Excellence
Very efficient. A great personality helped break up the day and the amount of information received. I further developed my knowledge on the following; managing customer expectations, customer service, communication breakdown assertiveness, how to be a powerful communicator, and planning a customer interaction. The course was run very professionally, Tony is a really nice gentleman and makes this course very enjoyable

Thanks
Customer Service Excellence
Hadlow College
Gabriella Hutchings,
Group Outreach Co-ordinator
Andrew was a fantastic trainer, really enthusiastic, engaging and knowledgeable about the subject - a good trainer makes all the difference in 'soft skills' courses like this as they can often be boring and not very helpful, however I felt that I came out of this training with some valuable ideas which I could take forward into my role.
Customer Service Excellence
Learning & Development Resources
Infographics
Training manual sample
Below are some extracts from our Customer Service Excellence manual.
Customer Service Excellence
Focussing on the customer and their experience
Keeping the customer at the centre of our planning and processes is a sure way to deliver improved customer service. A great way to do this is to step into your customer's shoes. An interesting place to start (and one we don't often have the chance to consider) is what would a "perfect" customer be to you and your organisation.
This is a useful conversation to have with your team and worth taking your time to explore in some detail.
Following your customer's footsteps
To truly understand what your customer experiences when they engage with your organisation you need to do more than just step into someone's shoes. You need to walk with them too.
A customer journey is a map that shows the sequence of interactions a customer has with your organisation in order to pursue their goal. The sequence should show the order, the time taken, how much time separates each interaction. The quality of customer experience at each point should also be measured.
This journey may be a physical path the customer follows, it may be an online process or a hybrid of both.
In recording the journey focus on capturing the most significant "touchpoints" where the customer actually interacts with your organisation. Only record points from the perspective of the customer and disregard your organisation's internal processes.
The mapping process itself is a useful team activity. By working together as a team the discovery process encourages shared understanding. It also helps find and resolve misunderstandings and gaps in knowledge (or process).
Key points to consider when creating a customer journey map:
· Be clear about the customer goal (what do they really want) in this interaction
· Track the time between teach touchpoint (is it too delayed / too fast?)
· Measure whether expectations are met or not and by how much
Where expectations have not been met explore what would make a positive difference for the customer - use the five dimensions as a guide:
· Reliability
· Tangibles
· Responsive
· Assurance
· Empathy
Consider what we need to do in order to meet or exceed customer expectations at each touchpoint. This may involve changing, replacing or removing touchpoints.
The following pages introduce a range of techniques and strategies that can improve customer experience.