Microsoft Power BI (Business Intelligence)
Microsoft Power BI Training London
Syllabus
Who is this course for?
This Microsoft Power BI Desktop training course is aimed at anyone looking to use this powerful, flexible, and highly accessible business intelligence tool to connect with and shape the world of data, build robust models, and craft well-structured reports, which can then be seamlessly shared through Microsoft Power BI Service with users.
Prerequisites
An advanced knowledge of MS Excel and access to Office 365.
Benefits
Learn to use Power BI (Business Intelligence) Desktop to create queries, data connections, and reports that can easily be shared with others. Through Power BI Desktop learn to integrate proven Microsoft technologies such as the Query engine, data modelling, and visualisations. Discover how to harness Power BI Service to share these connections, models and reports in accessible ways for users to view and interact with on all kinds of devices.
Course Syllabus
Introducing the Power BI Ecosystem
Desktop, Service and Mobile
Installing and setting up Power BI
Setting up a MS Power BI account
Getting started with Power BI Desktop
Visualisation and Fields Panes
Create visualisations with Report View
Sort and format data with Data View
Power BI Desktop and Data sources
How to import from various data sources
Connectivity with MS Office apps - Excel, Access
Using other data sources such as databases and CSV Files
Power BI Desktop to create Data Models
Getting to grips with the Data Model
Using the Relationship View
Many-to-one relationships
Filter propagation
Power BI Desktop for Visualisation Workshop
Adding visualisations to Report Canvas
Managing visualisation relationships
Drill Down and Drill through techniques
Use of Hierarchies
Importing and using custom visualisations
Power BI Desktop and DAX
Custom calculation and the Data Model
Calculated Columns and Measures
Evaluation Context
CountRows and DistinctCount Functions
Power BI Desktop and Advanced DAX functions
SUMX and CALCULATE
Time Intelligence functions
Power BI Desktop and Queries
Data import and the role of Queries
ETL: Extract, Transform and Load
Data transformations
Using Applied Steps
Query Parameters
Power BI Service Publishing
Report publishing to PowerBI.com
Dashboards
Quick Insights
Data searching with Q&A
Power BI Service and Importing Cloud-based Data
Google Analytics
OneDrive
Azure SQL Websites and Databases
Power BI Service and Excel PowerPivot
Creating a PowerPivot Data Model
Import data from PowerPivot to Power BI Service
Using PowerPivot data to create visualisations in Power BI Service
Sharing Data with Power BI
Share interactive Power BI dashboards
Share through Power BI, PowerPoint, the web and other mediums
Content Packs
Refreshing Data
Refreshing data manually
Scheduled Refresh
Personal Gateway
Enterprise Gateway
Power BI on Mobile Devices
Meeting different mobile clients' requirements
Windows 10, Ipad, Android and Tablet
What you get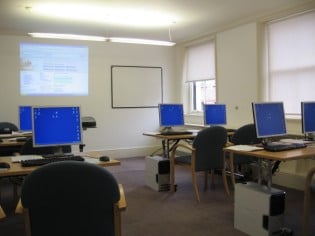 Training is held in our modern, comfortable, air-conditioned suites
Modern-spec IT, fully networked with internet access
"What do I get on the day?"

Lunch
Lunch is provided at a local restaurant or pub. Browse the sample menus:
Breaks and timing
Courses start at 9:30am.
Please aim to be with us for 9:15am.
Joining information (how to get to our venues)
Refreshments
Available throughout the day:
Hot beverages
Clean, filtered water
Biscuits
Learning tools

In-course handbook
Contains unit objectives, exercises and space to write notes
Reference material
Available online. 100+ pages with step-by-step instructions
24 months access to Microsoft trainers
Your questions answered by Microsoft qualified trainers online.
Training formats & Services
Testimonials
NEL
Mahesh Challa,
Senior Information Systems Lead
Just attended one day and learned some of key facts that are useful to build a reports. I would think it will be more help if we get examples in different variations.
NEL
Kayleigh McCaffrey,
Contracting Analytics Specialist
Have power view as a pre-requisite for the course and move directly into Power BI. Spend more time on getting data from other sources especially SQL, maybe some online examples e.g. downloading tables from Wikipedia to demonstrate other capabilities.
Microsoft Power BI
Chanel
Bryony Terndrup,
Merchandising Manager
Find out the data likely to be used in advance so as not to spend too much time on functionalities that can't be used.
Microsoft Power BI
Learning & Development Resources
Infographics