Building Confidence and Assertiveness at Work: Level 2
Assertiveness Training London and UK wide
Face to face / Virtual public schedule & onsite training. Restaurant lunch included at STL venues.
1 day Instructor-led workshop
Syllabus
Who is this course for?
This course is for people who want to further develop their confidence and assertiveness.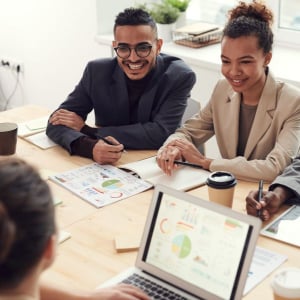 Objectives
You will learn techniques that include building your internal confidence, dealing with real life scenarios, and creating a plan for sustainable long-term assertiveness.

Course Syllabus
Building internal confidence
Your inner dialogue
Confidence and belief
Trusting your judgement
Taking ownership of your feelings
Reframing negative thoughts and behaviours
Assertiveness in action with others
Planning ahead
Being assertive under pressure
Saying "Yes" and "No"
Managing your schedule assertively
Giving and receiving feedback
Understanding how confidence affects behaviours
Confidence scenarios
Making requests confidently
Dealing with manipulation
Presenting with confidence
Being assertive with senior managers, clients and stakeholders
Faking confidence when you don't feel it
Action planning
Continuing your growth in assertive communication
Techniques to stay confident in the long-term
Developing a personal action plan
Working with others for support
What you get
"What do I get on the day?"
Arguably, the most experienced and highest motivated trainers.
Face-to-face training

Training is held in our modern, comfortable, air-conditioned suites.
Lunch, breaks and timing
A hot lunch is provided at local restaurants near our venues:
Courses start at 9:30am.
Please aim to be with us for 9:15am.
Browse the sample menus and view joining information (how to get to our venues).
Refreshments
Available throughout the day:
Hot beverages
Clean, filtered water
Biscuits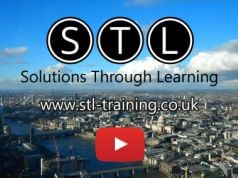 Virtual training

Regular breaks throughout the day.
Learning tools

In-course handbook
Contains unit objectives, exercises and space to write notes
24 months access to trainers
Your questions answered on our support forum.
Training formats & Services
On a public schedule at one of our
London training venues.
On-site at your company office UK wide
Near-site, at a location close to you
Tailored courses to your requirements
Productivity Training Programs
Consultancy
Bespoke one-to-one
Rollout
TNA
Testimonials
Slough Borough Council
Lorna Tunstall,
CDOP Co-ordinator
I like the fact the course is guaranteed to run regardless of the number of attendees. There were 2 of us on the course (we are work colleagues!) and it worked really well.
One thing - Sarah referred to material included in the Basic course but we didn't have access to it. I felt that would have been useful to me doing the advanced course.
I really enjoyed the course and Sarah was a good trainer.
Jablite Ltd
Louise Finney,
Key Account Manager
Excellent training session, very useful in everyday life, will recommend to others. Tony had just the right detail
Building Confidence and Assertiveness at Work: Level 2
Jablite Ltd
Louise Finney,
Key Account Manager
Excellent training session, very useful in everyday life, will recommend to others. Tony had just the right detail
Building Confidence and Assertiveness at Work: Level 2