Business Writing Course
Face to face / Virtual public schedule & onsite training. Restaurant lunch included at STL venues.
1 day Instructor-led workshop
Effective business writing is a critical and much overlooked skill. A carefully crafted letter, email, or memo can make all the difference between a successfully delivered message and one that creates confusion and raises queries.
You may also wish to consider one of our
minute taking courses
.
Syllabus
Who is this course for?
Anyone in a business role looking to improve their written communication skills.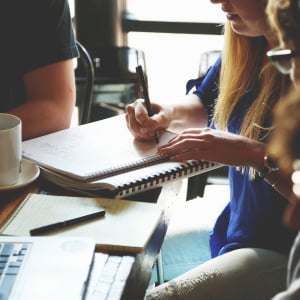 Objectives
Attending this one day business writing course will provide you with the confidence to write letters, emails, memos and other business communications to a higher standard. You will learn to avoid using clichés, redundant phrases, wasteful jargon and personal bias. Grammar best practice use will also be covered.
Course Syllabus
Effective Business Writing
Identify business writing that works; ensuring clarity and brevity.
Spelling, Punctuation and Grammar
Develop skills and techniques to improve your spelling; avoid those common pitfalls in punctuation and grammar.
What to Avoid
Eliminate redundant phrases, unneeded jargon, and clichés; avoid using biased language and inferences.
Have Structure
Planning your business communication; ordering and structuring the content; writing content from brief instructions.
Keep in Step
Be aware of style preferences of your organisation; use of logos; signatures, fonts, and conversation style of internal and external communications.
Internal Written Communication
Identify what makes an effective memo; the basics of email etiquette.
The Legal Side
Understand when written confirmation is essential; decide when an email needs to be accompanied by a hard copy in the post; avoid potential legal issues; editing a confirmation letter.
Workshop
A range of challenging exercises to help you review what you have learnt and key takeaways.
Action Plan
Create some next steps on how you can apply what you have learnt back at work.
What you get
"What do I get on the day?"
Arguably, the most experienced and highest motivated trainers.
Face-to-face training

Training is held in our modern, comfortable, air-conditioned suites.
Lunch, breaks and timing
A hot lunch is provided at local restaurants near our venues:
Courses start at 9:30am.
Please aim to be with us for 9:15am.
Browse the sample menus and view joining information (how to get to our venues).
Refreshments
Available throughout the day:
Hot beverages
Clean, filtered water
Biscuits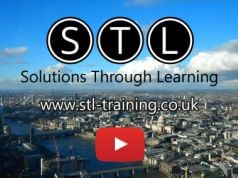 Virtual training

Regular breaks throughout the day.
Learning tools

In-course handbook
Contains unit objectives, exercises and space to write notes
24 months access to trainers
Your questions answered on our support forum.
Training formats & Services
On a public schedule at one of our
London training venues.
On-site at your company office UK wide
Near-site, at a location close to you
Tailored courses to your requirements
Productivity Training Programs
Consultancy
Bespoke one-to-one
Rollout
TNA
Testimonials
Sport England
Charlie Acreman,
Business Support Officer
I am completely satisfied.
Crown Prosecution Service
Helen Davies,
Paralegal Officer
I felt the course answered my questions re salutations,etc in email but it also assisted with non business emails.
Business Writing
Thrive Learning
Will Towse,
Business Development Manager
Jean went the extra mile to make sure all attendees requirements were met, always with a fun attitude.

Bringing scenarios into real world examples very much helped.
Business Writing
Learning & Development Resources
Infographics
Training manual sample
Below are some extracts from our Business Writing manual.
Business Writing
There is much more to business writing than typing an email and pressing send, or to writing and disseminating a report.
The task of writing business documents can be challenging. Poor communication can lead to major misunderstandings causing problems for business. Having said this, it is possible to put over a clear message to your audience if you are careful, considerate and use a few effective tools, techniques and strategies.
What do your messages reveal about you and your company?
In the context of business writing, there is pressure to communicate with a clear, concise message and a style that considers the reader. When you are writing a business letter, you want to enhance your company's image as well as your own. Writing that is sloppy, full of errors and/or unstructured may leave your audience with a negative impression of you and your employers.
Intention
The purpose of writing
The purpose of writing is to deliver a message and be understood. Whether we are sending emails, reports, letters, tweeting or working on a digital platform, our current working world runs on writing.
There are a range of reasons why documents are written. For example, you may wish to:
• Inform
• Explain
• Stimulate ideas
• Be humorous
• Motivate
• Create dialogue
• Change opinion
• Repair relationship
• Persuade
• Prompt debate
• Build on previous contact
There are many considerations when defining the objective for writing. Start with the end in mind:
· Do you want your audience to THINK or FEEL something?
· Would you like them to DO, DECIDE or KNOW something as a result?
· Is it clear how they should respond?
· What next steps do you want them to take?
Spelling out your goals keeps you aligned with the situation as a whole. Good planning will enable you to achieve the outcome you want from your writing.
Analyse your audience
To get your message across, you need to understand your audience. This is more challenging when writing, as the usual clues available during face-to-face communication are missing.
You can build a profile of your audience by asking the following or similar questions:
Name?
Job title?
Us and them - what's our relationship?
How receptive are they?
What is their prior knowledge?
What questions might they have?
What are their priorities?
What's in It for Them? (WIIFT)
Knowing, or anticipating information about your audience will help you to connect with them.
Your writing should be:
Clear Be clear about your goal or message.
Concise Stick to the point and be brief.
Concrete Make sure the audience has a clear picture of what you're telling them.
Correct Ensure your correspondence fits your audience and is error-free.
Coherent All points should be logical, connected and relevant to the main topic. The tone and flow of the text should be consistent.
Complete Make sure your audience has everything they need to be informed. Take action and include all the relevant information.
Courteous Your writing should be friendly, open, and honest. Avoid hidden insults or passive-aggressive tones.
It is important to plan your business communication, whether this means ordering and structuring complex content, or fleshing out content from brief instructions. A simple way to do this is to follow the classic story structure, with a clear beginning, middle and end.
The opening can be quite short, just a heading and a couple of sentences, or maybe even paragraphs, should be enough.
The start should:
Grab and command attention
Gain the reader's interests
Lead easily to the main text
The body of the writing
The body of the writing runs immediately from the opening and must consider the reader's needs, problem or situation from their point of view. It must interest them and get them nodding in agreement.
Connect directly with the reader's personal interests by taking into account Maslow's hierarchy of needs. The lower down the hierarchy you focus on, the more compelling and direct your call for interest.
The end
This is the time to ensure action from the reader with a firm close. It involves securing agreement and prompting the next step.
Consider your final words in prompting the reader to act
Summarise the benefits of the proposition (briefly)
Make it crystal clear what action you wish them to take
Avoid ambiguity and any opportunity for misinterpretation
Avoiding common writing mistakes
Poor spelling, punctuation and grammar
It is important to be aware of your personal 'mistakes', as writing problems can be corrected and prevented. Develop skills and techniques to improve your spelling. Try to avoid common pitfalls in punctuation and grammar.
We use punctuation and grammar to communicate our ideas clearly to the reader and allow them to focus on what we are communicating in a way they recognise and understand.
Check your grammar and punctuation towards the end of the writing process to polish your draft. Reading (aloud, if possible) is an easy and effective way to improve your grammar.
When reading, pay attention to grammatical conventions such as:
· where you place your commas
· how you use punctuation to separate sentences, phrases or ideas
· how you format lists, quotations and long sentences
Refer to online resources if you are unsure of grammar and punctuation conventions. A grammar and punctuation reference book is always useful as a reference when writing.
Punctuation marks such as commas, full stops, question marks and exclamation marks tell the audience how to read your writing. They often substitute for the tone of voice, inflection, gestures and body language frequently used in face-to-face communications.