Team Work
Face to face / Virtual closed & onsite training. Restaurant lunch included at STL venues.
1 day Instructor-led workshop
A group of friends who start a new business can often end up no longer being friends if ideas are misunderstood; a crew cannot pull together if one member's working practices are different to the others or a hotel's working unit cannot create a seamless experience for customers if the team goal is not seen in the same way by all staff. Teamwork can be amazing and accomplish much.
Syllabus
Who is this course for?
Managers, Team Leaders, Supervisors, Company Directors who are working toward a vision, in fact, for everybody who has ever had to manage a team.
Objectives


To demonstrate how effective teamwork is a critical factor in driving the success of an organisation


To expand your knowledge on the features and functions of teams and team working


To show you the different characters who make up your team


Examining behaviour patterns and how to influence the different types


To help you recognise the skills and talents of your team members to advantage


To place you in an experience where you manage the team of delegates in practical projects


To show you how to create an Outcomes or Vision Board for all types in your team to "buy into"


Benefits
During this course you will:


Identify the main features of your team: who is who?


Examine the life cycle of a team: forming to performing


Learn how to effectively lead a team and why morale can change so quickly


Consider the characteristics of high performing teams


How to get all team members seeing the same vision


Practice a range of teamwork models


Course Syllabus
Key features of teamwork
What is teamwork?
How teams can work together even when working independently.
Sharing values, principles, culture and common goals
The most effective ways to communicate: Listening, questioning, reading what is not said, changing the way you speak to make sure others understand.
Strong leadership skills
The 'We' Culture: Does the staff 'own' the company? Are they engaged in seeing it become successful?
Adapt: Becoming flexible while maintaining standards
Never be too big for your boots: Asking for support and co-operation
Team lifecycle
Stages of Team Development
Defining your team
Forming, Storming, Norming, Performing, Adjourning
Team personalities and behaviours
Effective team leadership
Organising and managing your team
Identifying, communicating and agreeing to performance goals
Setting and managing expectations
Monitoring and reviewing team performance
Having fun …
Traits of high performing teams
Stability within the team
Stimulating team interaction and unity
Team coaching
Continuous learning
Complementary skills; how to set two opposite personalities working well together
Behaviour Assessment Profiling
Easy methods of seeing how you are all doing
Problems to resolve
Dealing with conflict, laziness, bad timekeeping and many other issues
Ambassadorial Training: Inspiring a failing team
CLARITY: Building a team performance model everyone can follow!
What you get
"What do I get on the day?"
Arguably, the most experienced and highest motivated trainers.
Face-to-face training

Training is held in our modern, comfortable, air-conditioned suites.
Lunch, breaks and timing
A hot lunch is provided at local restaurants near our venues:
Courses start at 9:30am.
Please aim to be with us for 9:15am.
Browse the sample menus and view joining information (how to get to our venues).
Refreshments
Available throughout the day:
Hot beverages
Clean, filtered water
Biscuits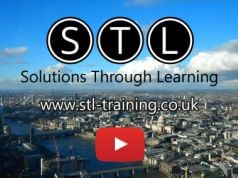 Virtual training

Regular breaks throughout the day.
Learning tools

In-course handbook
Contains unit objectives, exercises and space to write notes
24 months access to trainers
Your questions answered on our support forum.
Training formats & Services
Training formats available
On-site at your company office UK wide
Closed group at one of our London training venues
Near-site at a location close to you
Bespoke one-to-one basis
Tailored training courses to your requirements
Executive coaching & mentoring