NLP in a Business Context
NOTE: Face to face training temporarily paused due to COVID-19 pandemic. Virtual classroom training available, please contact us to arrange your training.
1 day Instructor-led workshop
Syllabus
Who is this course for?
This course is suitable for anyone who is dealing with people in the business world. Anyone who would like to get their communication messages across more effectively, therefore motivating themselves and others and ultimately persuading other people more powerfully.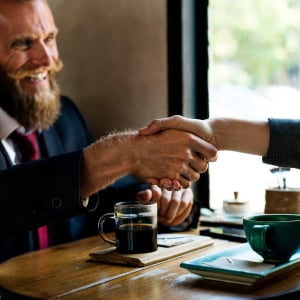 Objectives
By the end of one day workshop delegates will be able to:


Recognise how the use of powerful language patterns within business can empower an individual


Describe how long-term behavior patterns can be changed to increase communication and the understanding of another person's perspective


Discover how to fine-tune their senses and be more sensitive to others in order to achieve successful outcomes


Build rapport with others through the use of the senses and common language patterns
Course Syllabus
Personal effectiveness
Responding to colleagues' and customers' needs more effectively by understanding better where they are coming from – what is their position?
Using language with improved precision to create a persuasive argument
Choosing to change your own unwanted behaviour patters
Creating Confidence in Yourself!
Creating compelling goals by identifying what is important to you
Maximising your ability to communicate better with colleagues and customers
Coping under pressurised experiences by mastering your emotions
Remaining in a calm position, whilst keeping your focus
Building Rapport with Others
Building rapport with others by using: Physiology Voice tonality Speed Volume Gestures Language
Identifying the language used by others and adjusting your own language to match the other person's model of the world and therefore build a greater communication connection
Taking things forward
Action Planning
What you get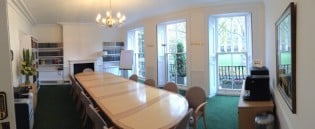 Training is held in our modern, comfortable, air-conditioned suites
"What do I get on the day?"

Lunch
Lunch is provided at a local restaurant or pub. Browse the sample menus:
Breaks and timing
Courses start at 9:30am.
Please aim to be with us for 9:15am.
Joining information (how to get to our venues)
Refreshments
Available throughout the day:
Hot beverages
Clean, filtered water
Biscuits
Learning tools

In-course handbook
Contains unit objectives, exercises and space to write notes
24 months access to trainers
Your questions answered by qualified trainers online.
Training formats & Services