Public Speaking with Authenticity and Credibility
1 day Instructor-led workshop
This is a challenging one-day workshop including video recording and feedback.
Please bring a short (around five minutes duration) presentation you are ready to deliver. You will receive a copy of the recording following the training.

If you have questions about the content requirements, please call us on 0207 987 3777 and speak to a member of our training team.
Syllabus
Who is this course for?
Senior managers, Directors, Executives and others who seek to influence and inform large groups and audiences.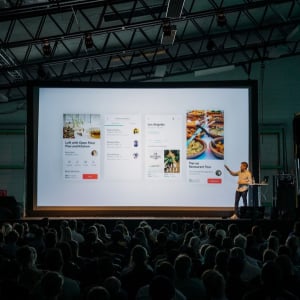 Benefits
Gain feedback on your current presenting style with video feedback
Win attention and keep it, even in distracting environments
Use personal stories to establish credibility
Build persuasion into your presentations using story structures
Use nervous energy to your advantage
Learn practical stagecraft for handling the space and leading the room
Course Syllabus
Authenticity
Aligning yourself and your message
Using your authentic voice
Personal anecdotes
Story
Understanding story structures
Using story structures to engage
Structures for persuasion
 
Delivery
Winning and keeping attention
Using active, engaging language
Helping people remember your message
Keeping to time
The Body
Projecting and protecting your voice
Managing state, using nervous energy and creating poise
Remembering and staying on message
The Visuals
Visual v Text based communication
Composition rules
Resources
Technology & Mechanics
Working with microphones and video recording
Maximising use of the space / podium / stage with basic stagecraft
File formats and backup plans
Authority
Reinforcing credibility
Handling questions
Leading the room
Dealing with interruptions and distractions
When things go wrong
What you get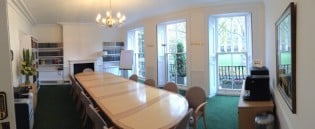 Training is held in our modern, comfortable, air-conditioned suites
"What do I get on the day?"

Lunch
Lunch is provided at a local restaurant or pub. Browse the sample menus:
Breaks and timing
Courses start at 9:30am.
Please aim to be with us for 9:15am.
Joining information (how to get to our venues)
Refreshments
Available throughout the day:
Hot beverages
Clean, filtered water
Biscuits
Learning tools

In-course handbook
Contains unit objectives, exercises and space to write notes
24 months access to trainers
Your questions answered by qualified trainers online.
Training formats & Services
Learning & Development Resources
Soft Skills Blog