Managing Wellbeing at Work
Face to face public schedule & onsite training. Restaurant lunch included at STL venues.
Virtual classroom training continues. Can't find what you are looking for? Get in touch.
1 day Instructor-led workshop
Syllabus
Who is this course for?
Tired? Listless? Overwhelmed? Or just not eating or sleeping properly? Feeling like something is wrong or missing? As pressures of daily life increase, we ALL experience some of the above at some time and wonder how we can manage these symptoms effectively. So with this in mind, the course has been designed for everyone at all levels in the workplace.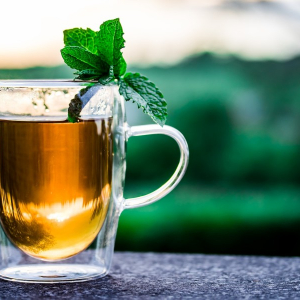 Benefits
The benefits of managing who you are and how you work are phenomenal. Whether you are involved in projects either large or small, the ideas offered will encourage you to work well, mindful of the effect paying attention to yourself can have on your mental and physical state. Whilst the course suits all types of people, it can serve particularly well those in highly demanding or multi-dimensional roles, where the juggling of people, deadlines and logistics are key.

Directors and managers don't always ask for help or understanding from their staff and entrepreneurs with start-ups often face extremely long hours of stress which they handle alone, so the ideas found here can very much help prevent or alleviate stressful reactions to stressful conditions.
Course Syllabus
Recognising Stress
How stress affects the muscles and organs of the body.
Keeping the balance between work and home
The five stress identifiers: What disinterest, longing, anxiety, emptiness and frustration are telling you.
Dealing with Stress
Breathing techniques and postural body realignment
Grounding – standing properly
Keeping the balance between work and home
Adjusting sleeping patterns
Letting go of drama
Handling difficult people and situations
Reframing Your Mental Attitude
Letting the "Spinning Plates" drop
Working through your labels
Understanding what deadlines represent to you
Why do you draw particular circumstances to you?
Creating positive visual outcomes
Reframing 'what is' into 'what could be'
Adopting a new mindset
Taking Action
How to say 'No': giving back time to yourself
Meditative practices, mindfulness, stretching and gentle exercise: how do these help?
Stress busters: Learn the reflexology points
Managing your productivity levels: Work to your most productive bodily rhythms
Dealing with mood robbers: anxieties, panic, low self esteem
Eating well
Looking after Staff
Recognising signs of stress in the workforce
Group Health Activities
Increasing Health. Motivation and Engagement
Enhancing empathy
Meeting those deadlines
What you get
"What do I get on the day?"
Face-to-face training

Training is held in our modern, comfortable, air-conditioned suites.
Lunch
Lunch is provided at a local restaurant or pub. Browse the sample menus:
Breaks and timing
Courses start at 9:30am.
Please aim to be with us for 9:15am.
Joining information (how to get to our venues)
Refreshments
Available throughout the day:
Hot beverages
Clean, filtered water
Biscuits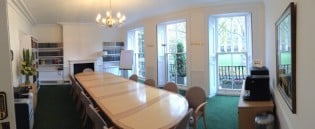 Virtual training

Regular breaks throughout the day.
Learning tools

In-course handbook
Contains unit objectives, exercises and space to write notes
24 months access to trainers
Your questions answered by qualified trainers online.
Training formats & Services