Dealing with Difficult Conversations
Face to face / Virtual public schedule & onsite training. Restaurant lunch included at STL venues.
1 day Instructor-led workshop
Syllabus
Who is this course for?
This course is aimed at anyone who wants to improve how they handle difficult conversations and deliver tough messages. These difficult conversations may be focused around performance management, bad news, or be of a personal/sensitive nature. The course is suitable for those having difficult conversations with team members, senior managers, external customers or any other challenging stakeholders.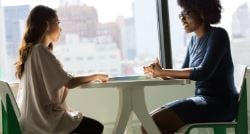 Benefits
Participants will leave with a better understanding of their personal communication style and how to adapt their style to ensure a difficult message lands. They will learn new techniques to deal with pushback, to influence and persuade effectively, and to show empathy. After the course participants can use their new skills to not only avoid miscommunication, but also to build stronger relationships.
Course Syllabus
Understanding your personal communication style
Aggressive/passive characteristics
What is assertiveness?
Triggers and responses
Going deeper - understanding emotional intelligence
Feelings, perceptions and beliefs
Understanding your reactions under stress and conflict
Understanding transactional analysis
Building resilience
ABCDE technique for choosing your emotions
Communication styles and understanding others
Communication styles model
Identifying preferred styles
Recognising others' communication styles
Looking for and recognising communication cues
Empathy
Adapting communication style as required
Ensuring your message is perceived as intended
Phrasing your message appropriately
Influence and persuasion
Conflict management
Recognising your hot buttons
Dealing with difficult situations
Dealing with negative or aggressive behaviour
What you get
"What do I get on the day?"
Arguably, the most experienced and highest motivated trainers.
Face-to-face training

Training is held in our modern, comfortable, air-conditioned suites.
Lunch, breaks and timing
A hot lunch is provided at local restaurants near our venues:
Courses start at 9:30am.
Please aim to be with us for 9:15am.
Browse the sample menus and view joining information (how to get to our venues).
Refreshments
Available throughout the day:
Hot beverages
Clean, filtered water
Biscuits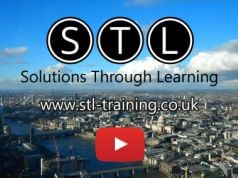 Virtual training

Regular breaks throughout the day.
Learning tools

In-course handbook
Contains unit objectives, exercises and space to write notes
24 months access to trainers
Your questions answered on our support forum.
Training formats & Services
On a public schedule at one of our
London training venues.
On-site at your company office UK wide
Near-site, at a location close to you
Tailored courses to your requirements
Productivity Training Programs
Consultancy
Bespoke one-to-one
Rollout
TNA
Testimonials
Expleo
David Codner,
QA Lead
For a 1 day course, it provided exactly what would be expected. Great and would recommend the Dealing with Difficult Conversations
MOL (Europe Africa) Ltd
Ralph Price,
Assistant Project Engineer
Real life examples at work,animation or similar... mini videos perhaps.
Dealing with Difficult Conversations
MOL (Europe Africa) Ltd
Eyona Stina,
HR Advisor
Karen was amazing, super informative and open to having discussions throughout the course
Dealing with Difficult Conversations
Learning & Development Resources
Soft Skills Blog
Training manual sample
Below are some extracts from our Dealing with Difficult Conversations manual.
The Power of Embracing Difficult Conversations in the Workplace
Introduction
In today's dynamic business landscape, effective communication is the cornerstone of success. However, not all conversations are easy. Difficult conversations, whether with colleagues or as a manager, can be challenging and even uncomfortable. Yet, by embracing these conversations, businesses can unlock a wealth of benefits that foster growth, innovation, and stronger relationships within the workplace.
The Prevalence of Difficult Conversations
A study conducted by the Harvard Business Review revealed that 9 out of 10 employees experience difficulty when engaging in conversations with their colleagues or superiors. Moreover, a staggering 37% of employees reported avoiding these conversations altogether, leading to unresolved issues that can negatively impact team dynamics and productivity.
Fostering a Culture of Openness
Embracing difficult conversations cultivates a culture of openness and transparency. As as can been seen on this course, addressing issues directly and constructively encourages employees to share their concerns, ideas, and suggestions without fear of repercussion. This shift in communication dynamics not only resolves existing conflicts but also prevents the escalation of future disputes.
Enhancing Problem-Solving Abilities
Engaging in challenging dialogues enables employees to enhance their problem-solving skills. A study by the Society for Human Resource Management (SHRM) found that teams that openly address and tackle difficult conversations are 4.9 times more likely to develop effective problem-solving strategies. By encouraging employees to confront issues head-on, businesses can tap into their collective intelligence and drive innovative solutions.
Boosting Employee Engagement
According to a Gallup poll, a staggering 87% of employees worldwide are disengaged at work. Embracing difficult conversations can significantly contribute to reversing this trend. When employees feel heard and valued, their engagement levels rise. Managers who are adept at navigating these conversations demonstrate empathy and understanding, fostering a sense of belonging that directly impacts employee motivation and job satisfaction.
Strengthening Leadership Skills
For managers, embracing difficult conversations is a great opportunity to hone essential leadership skills. This course emphasises the significance of active listening, empathy, and assertiveness in managing challenging dialogues. By mastering these skills, managers can establish themselves as effective leaders who not only address issues but also inspire and empower their teams to achieve higher levels of performance.
Nurturing Professional Growth
Difficult conversations often revolve around areas that require improvement. When approached constructively, these discussions serve as catalysts for professional growth. A survey conducted by ClearCompany found that 68% of employees value feedback as a tool for career development. Managers who provide candid feedback during difficult conversations guide their team members towards areas of improvement, ultimately fostering a culture of continuous learning and advancement.
Improving Conflict Resolution
Unchecked conflicts can have detrimental effects on workplace morale and collaboration. This course highlights the role of difficult conversations in conflict resolution. By addressing underlying issues and fostering open dialogue, businesses can prevent minor disputes from escalating into larger problems. This proactive approach to conflict resolution contributes to a harmonious and productive work environment.
Conclusion
In conclusion, the benefits of embracing difficult conversations in the workplace cannot be overstated. From fostering a culture of openness and enhancing problem-solving abilities to boosting employee engagement and nurturing professional growth, these conversations lay the foundation for a thriving and resilient business.
As businesses continue to evolve, effective communication through challenging dialogues will remain a critical skill for both employees and managers alike. By investing in training and development, businesses can equip their teams with the tools needed to navigate these conversations successfully, creating a workplace where communication thrives and success flourishes.