Dealing with Difficult Conversations
Face to face public schedule & onsite training now available. Restaurant lunch included at STL venues.
Virtual classroom training continues. Can't find what you are looking for? Get in touch.
1 day Instructor-led workshop
Syllabus
Who is this course for?
This course is aimed at anyone who wants to improve how they handle difficult conversations and deliver tough messages. These difficult conversations may be focused around performance management, bad news, or be of a personal/sensitive nature. The course is suitable for those having difficult conversations with team members, senior managers, external customers or any other challenging stakeholders.
Benefits
Participants will leave with a better understanding of their personal communication style and how to adapt their style to ensure a difficult message lands. They will learn new techniques to deal with pushback, to influence and persuade effectively, and to show empathy. After the course participants can use their new skills to not only avoid miscommunication, but also to build stronger relationships.
Course Syllabus
Understanding your personal communication style
Aggressive/passive characteristics
What is assertiveness?
Triggers and responses
Going deeper - understanding emotional intelligence
Feelings, perceptions and beliefs
Understanding your reactions under stress and conflict
Understanding transactional analysis
Building resilience
ABCDE technique for choosing your emotions
Communication styles and understanding others
Communication styles model
Identifying preferred styles
Recognising others' communication styles
Looking for and recognising communication cues
Empathy
Adapting communication style as required
Ensuring your message is perceived as intended
Phrasing your message appropriately
Influence and persuasion
Conflict management
Recognising your hot buttons
Dealing with difficult situations
Dealing with negative or aggressive behaviour
What you get
"What do I get on the day?"
Face-to-face training

Training is held in our modern, comfortable, air-conditioned suites.
Lunch
Lunch is provided at a local restaurant or pub. Browse the sample menus:
Breaks and timing
Courses start at 9:30am.
Please aim to be with us for 9:15am.
Joining information (how to get to our venues)
Refreshments
Available throughout the day:
Hot beverages
Clean, filtered water
Biscuits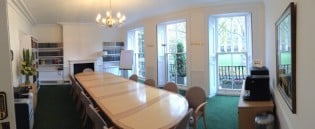 Virtual training

Regular breaks throughout the day.
Learning tools

In-course handbook
Contains unit objectives, exercises and space to write notes
24 months access to trainers
Your questions answered by qualified trainers online.
Training formats & Services