Listening Skills
Face to face / Virtual closed & onsite training. Restaurant lunch included at STL venues.
1 day Instructor-led workshop
In this increasingly globalised world, communication is paramount. Misunderstandings can cause delays, incorrect orders, lost time and revenue and sometimes precious relationships. In order to understand the meaning behind the words, we have to take a step back and evaluate the ways in which they are communicated so that we become clearer of others' needs, requirements and intentions and they, of ours.
Syllabus
Who is this course for?
This course is designed for all business professionals at all levels.
Benefits
This course will benefit both you and your organisation, as your ability to comprehend what is being communicated is enhanced. This is of enormous help to those in leadership or management positions where a clear understanding of the goal or direction can be more easily achieved. It examines the obstacles often experienced through our own filters or cultural upbringing so that we can be properly attentive to the message being conveyed. It will also help you listen more easily to the different types of personalities without frustration and ambiguity.
Course Syllabus
How do you listen?
Listening for key words and Salient Points
Identifying personal representational systems
What drives you? What gives you away?
Left and right brain preferences
Predicates of Speech
How do you know who you are talking to? Recognising styles of expression.
Questioning and Answering
Open, Closed and Exploratory Questioning
T.E.D. (How to ask questions for better descriptions)
Body language
Remembering what was said. Tools and techniques.
Context
Managing what you hear to build rapport
The Voice and Emphasis
Painting a picture
Using tone
Seeking clarification
Business Applications
Use of language to motivate, to address situations, performance reviews.Clear
English usage
Reading what is not said.
Creating a personal plan
Revisiting your goals and objectives.
Creating a personal plan for goal achievement
What you get
"What do I get on the day?"
Arguably, the most experienced and highest motivated trainers.
Face-to-face training

Training is held in our modern, comfortable, air-conditioned suites.
Lunch, breaks and timing
A hot lunch is provided at local restaurants near our venues:
Courses start at 9:30am.
Please aim to be with us for 9:15am.
Browse the sample menus and view joining information (how to get to our venues).
Refreshments
Available throughout the day:
Hot beverages
Clean, filtered water
Biscuits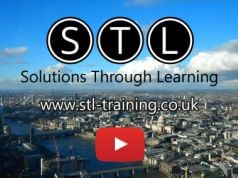 Virtual training

Regular breaks throughout the day.
Learning tools

In-course handbook
Contains unit objectives, exercises and space to write notes
24 months access to trainers
Your questions answered on our support forum.
Training formats & Services
Training formats available
On-site at your company office UK wide
Closed group at one of our London training venues
Near-site at a location close to you
Bespoke one-to-one basis
Tailored training courses to your requirements
Executive coaching & mentoring