Personal Resilience
1 day Instructor-led workshop
Syllabus
Who is this course for?
The workshop is suitable for staff of all levels in an organisation from junior level to senior management.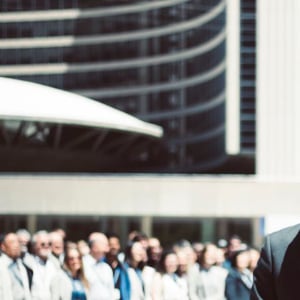 Objectives
At the end of the course, delegates should be able to:

Identify their professional and personal values

Set clearer and measurable professional and personal goals

Learn how to remain positive in challenging situations

Develop a plan to get support in a VUCA world

Reframe negative situations with positive emotions

Learn strategies to take care of their physical, emotional and mental well-being
Benefits
This course will enable participants to cope with challenges and stress in their work more effectively and build their personal resilience by helping them focus on positive emotions, connecting with others and working towards their goals through a clearer sense of purpose and understanding of their values.
Course Syllabus
Why personal resilience?
What is personal resilience and why is it important
Challenges faced at work
Areas participants would like to improve
Know your values
Improve your self-awareness
Know which values are most important to you
Determine your " why "
Positive Thinking
How your thoughts and focus affect your emotions
How to change your focus in an instant
The importance of your body language and how it impacts your emotions
Seeking help and support
Reflect on your willingness to seek help when necessary
Make a plan to get support in a VUCA world
Supporting others needing help
Following through and not giving up
Strategies to improve determination
SMART Goals
Barriers to achieving your goals
Mastering your mind
Rational Emotive Behaviour Therapy (REBT)
Reduce or get rid of your limiting beliefs
Consider emotions and thoughts that hold you back or pull you down
Taking care of yourself
How to deal with stressful or difficult situations
Release meditation technique
Action plan to continue to improve your personal resilience
What you get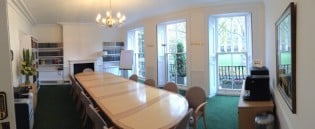 Training is held in our modern, comfortable, air-conditioned suites
"What do I get on the day?"

Lunch
Lunch is provided at a local restaurant or pub. Browse the sample menus:
Breaks and timing
Courses start at 9:30am.
Please aim to be with us for 9:15am.
Joining information (how to get to our venues)
Refreshments
Available throughout the day:
Hot beverages
Clean, filtered water
Biscuits
Learning tools

In-course handbook
Contains unit objectives, exercises and space to write notes
24 months access to trainers
Your questions answered by qualified trainers online.
Training formats & Services
Learning & Development Resources
Soft Skills Blog