Personal Leadership
Face to face public schedule & onsite training. Restaurant lunch included at STL venues.
Virtual classroom training continues. Can't find what you are looking for? Get in touch.
1 day Instructor-led workshop
Syllabus
Who is this course for?
This one-day workshop is designed for anyone who would like to develop the mindset and skillset to improve their personal effectiveness at work. It covers the key skills of personal leadership, and is particularly suited for those under high pressure who want to learn how to juggle multiple tasks or projects without feeling overwhelmed. The skills learnt are useful when managing a team, but are also important for those working collaboratively on projects or for those needing to manage their peers.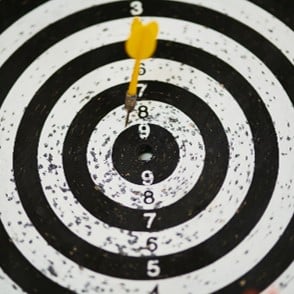 Benefits
On this course you will build a personal leadership skillset and mindset that will leave you feeling more confident and empowered to achieve both personal and business goals. The training equips you with the skills to become more accountable, innovative, and productive in the workplace. It also enables you to take control of your own destiny, making success happen for yourself rather than waiting to be recognised and rewarded.
Course Syllabus
Self-Awareness
Define personal leadership and what it means on an individual level
Personal SWOT – recognise your strengths and areas for development
Discover your personal values
Become responsible for your actions and behaviours
Develop methods to take care of your physical and emotional self
Personal Effectiveness
Become an agent of positive change
Achieve more in less time, with self-discipline and a goal focused mind-set
Align with the objectives of your organisation, team and manager
Get things done, overcome obstacles and meet commitments
Achieving Smooth Collaboration
Understand accountability and taking ownership of projects
Learn where to direct your time and energy, and where to delegate to your peers
Voice your views, ideas and requests in a persuasive manner
Influence others to achieve prompt responses and deadlines
Say no confidently without guilt
Be Proactive, not Reactive
Demonstrate and communicate value added
Develop a proactive attitude and take responsibility for outcomes
Introduce new ideas and solutions to problems and take independent action to solve them
Give constructive feedback, and seek the feedback of your team
Taking it Forward
Take control of your own development, asking for the direction and support you need
Develop good habits to build your self-leadership
Articulate your career goals and create plans that help you achieve these goals
Build a positive attitude towards personal
What you get
"What do I get on the day?"
Face-to-face training

Training is held in our modern, comfortable, air-conditioned suites.
Lunch
Lunch is provided at a local restaurant or pub. Browse the sample menus:
Breaks and timing
Courses start at 9:30am.
Please aim to be with us for 9:15am.
Joining information (how to get to our venues)
Refreshments
Available throughout the day:
Hot beverages
Clean, filtered water
Biscuits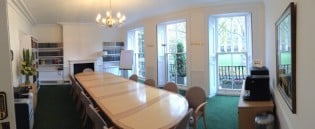 Virtual training

Regular breaks throughout the day.
Learning tools

In-course handbook
Contains unit objectives, exercises and space to write notes
24 months access to trainers
Your questions answered by qualified trainers online.
Training formats & Services