NLP and Coaching
Face to face / Virtual closed & onsite training. Restaurant lunch included at STL venues.
1 day Instructor-led workshop
Traditional Coaching is a form of intervention which helps a coachee move from one set of thinking to another which better serves them. Incorporating NLP models would enhance and quicken the coaching period within which this change occurs.
Syllabus
Who is this course for?
This course is suitable for anyone interested in psychology and who manages a diverse team or anyone wanting to take appropriate action to achieve their goals in life.
Objectives
The course looks at how your coaching can be more effective by incorporating some NLP understandings and techniques beyond what is available with traditional coaching methods.
It helps the coachee to achieve greater financial freedom, more success in their career through achievement and improved clarification of purpose, improved health and relationships and to overcome behaviour patterns, mostly unconscious, which are no longer serving them.

Prerequisites
Delegates should be prepared to interact and practice the techniques, be open to a degree of self-exposure and trusting of relationships with others.
Advisory: Occasionally, some catalytic moments may present themselves as self-realisations are made.

Course Syllabus
How coaching traditionally works
Planning a route to the outcome
Following the plan
Reviewing progress within feedback/results
The difference between coaching, consulting, teaching and mentoring
Uncovering blind spots
Arriving at conclusions
Offers coachee the skills to perform their own future planning
Important Factors in Coaching
A safe environment for the coachee
Allowing the coachee to find their own solutions
Keeping them accountable for their responses
Feedback
The coachee attitude
Working out what you want
Focusing on what you want vs don't want
What is your current situation?
What do you want it to look like, feel like and sound like if it were your ideal?
What things can you do to move you toward this goal?
Using NLP to Promote the Manifestation of these Goals
Deciding the Outcome we are wanting: Coach and Coachee
Framing where we are right now
Stating who/where we are at this given moment
Are you right for each other? Rapport between the Coach and Coachee: is trust engendered?
Current patterns of behaviour of the coachee
Belief systems about the situation
Techniques best suited to the task of achieving our outcomes.
Visualising and rehearsing the future: creating options
Committing it to the unconscious
Monitoring changes and Tweaking the Vision
What can get in the way?
Non-commitment to change
Timescales
Expectation Management: False hopes or over-ambition
Distractions on the path
Losing Interest
The techniques used in NLP
The meta-model: how the coachee talks to himself/herself
Sub-modalities
Anchoring and Triggering
Timelines
References and reframing
Gestalt
Jumping into the desired state
What you get
"What do I get on the day?"
Arguably, the most experienced and highest motivated trainers.
Face-to-face training

Training is held in our modern, comfortable, air-conditioned suites.
Lunch, breaks and timing
A hot lunch is provided at local restaurants near our venues:
Courses start at 9:30am.
Please aim to be with us for 9:15am.
Browse the sample menus and view joining information (how to get to our venues).
Refreshments
Available throughout the day:
Hot beverages
Clean, filtered water
Biscuits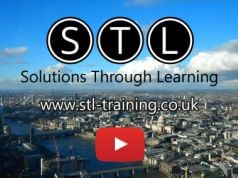 Virtual training

Regular breaks throughout the day.
Learning tools

In-course handbook
Contains unit objectives, exercises and space to write notes
24 months access to trainers
Your questions answered on our support forum.
Training formats & Services
Training formats available
On-site at your company office UK wide
Closed group at one of our London training venues
Near-site at a location close to you
Bespoke one-to-one basis
Tailored training courses to your requirements
Executive coaching & mentoring
The course is one day and therefore can only touch on some of the NLP training techniques appropriate for coaching. The tools and techniques demonstrated by the trainer are for use by the non-professional or unqualified practitioner, such as a general coach, manager or counsellor and can be built safely into a coaching programme. In most cases, change comes quickly, in others, a time period of unconscious understanding might be practicable for the coachee.