Managing Team Potential
How to get the most from your staff
Face to face / Virtual closed & onsite training. Restaurant lunch included at STL venues.
1 day Instructor-led workshop
With increasing competition, financial constraints and economy that skates perilously close to the edge, it has never been more important to understand man management and develop greater awareness of team dynamics. This course is for those who want to be a part of effective, sustained productivity, where every team member seeks to excel; rather than an accomplice of the odd good day.
Syllabus
Who is this course for?
For every skilled Manager who has ever balanced the line between optimum productivity and strict controls, this workshop is designed to explore the unique challenges that every manager can face and presents realistic and effective solutions.
Objectives


Understand individual team members and what they contribute to your business


Understand Team dynamics


Priorities in ensuring employees understand the overall goals of your business


Encourage best working practices in being a team


Better understand the appraisal process


Highlighting and signpost on-the-job coaching and support


Improve and motivate individual and team performance


Build a relationship of trust where circumstances change and have your employees adapt with you and towards the same new goals.


Improve your ability to delegate and give feedback


Prerequisites
Typically in the position of Supervisor or above, with real time examples that you are willing to table and discuss. This workshop is all about you and the necessary action to get those results.
Benefits
This workshop will upskill you with new ideas of how to develop Team potential by understanding individual needs, maximising integration of key personnel, the knowledge of sharing responsibility, and the power of goal setting. With an insight into people skills and the dynamics of motivation to the comprehensive look at managing change, the value of recognition and a new appreciation of what is the 'reward' culture, Managing Team Potential is a must for all professionals who understand the volatility of a modern-day business climate, and who seek to excel.
Course Syllabus
Back to the Future
How to face change
The art of people skills
Handling personalities – the right way
Turning objections into opportunities
It's Your Business
Becoming the role model
Developing better objectives
What's in it for them
What do you do well, what could you do better
Know your competition
Basics of staff appraisals
Set work objectives
Agree skills needed
Get ready for appraisal
Hold appraisal
Handling disagreements
Under-performance
The Fundamental Manager
Raise the Brand – the meeting you have to have
Understanding the dynamics of goals
How to write an effective appraisal
Analysing skill set and skill placement
What you get
"What do I get on the day?"
Arguably, the most experienced and highest motivated trainers.
Face-to-face training

Training is held in our modern, comfortable, air-conditioned suites.
Lunch, breaks and timing
A hot lunch is provided at local restaurants near our venues:
Courses start at 9:30am.
Please aim to be with us for 9:15am.
Browse the sample menus and view joining information (how to get to our venues).
Refreshments
Available throughout the day:
Hot beverages
Clean, filtered water
Biscuits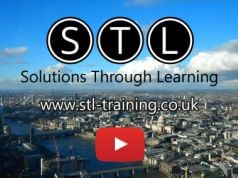 Virtual training

Regular breaks throughout the day.
Learning tools

In-course handbook
Contains unit objectives, exercises and space to write notes
24 months access to trainers
Your questions answered on our support forum.
Training formats & Services
Training formats available
On-site at your company office UK wide
Closed group at one of our London training venues
Near-site at a location close to you
Bespoke one-to-one basis
Tailored training courses to your requirements
Executive coaching & mentoring