Conflict Resolution
Face to face / Virtual closed & onsite training. Restaurant lunch included at STL venues.
1 day Instructor-led workshop
Everyone in the workplace encounters workplace stress: angry, aggressive or demanding customers, service users and even colleagues; delivering objectives, meeting deadlines and managing priorities. Conflict Resolution will help you understand the many aspects of conflict and how best to resolve it, and what difference you can make, either calming or escalating a confrontation.
Syllabus
Who is this course for?
As life becomes busier with 'more things to do', 'places to be' or 'people to meet with' filling our agenda, it also becomes more fraught. This course develops your understanding of what triggers anger patterns, the circumstances that bring them forth, as well as the effective management of conflict within yourself and between individuals within the workplace. It, therefore, suits all classes of personnel within your business.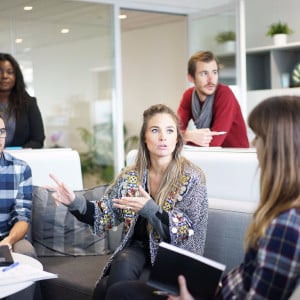 Objectives


learn and practise key skills to build your confidence


maintain composure whilst de-escalating conflict.


understand, recognise and implement strategies for managing and resolving conflict


practise and test a range of models and techniques to help recognise, manage and resolve workplace conflict


Benefits
While there are many reasons to engage in conflict, the purpose of conflict management is to arrive at a resolution. In this Conflict Management course you will learn to recognise different signs and stages of conflict, be able to identify the key components present in angry confrontations and be able to prevent the situation escalating. You will learn how to maintain your composure when responding to conflict and learn skills in how to manage your words, and body language to bring about resolution.
Course Syllabus
Understanding Conflict
Identify common sources and levels of conflict
Explore the belief/behaviour cycle that underpins conflict
Triggers to aggressive behaviour
Understanding others' needs when they are angry
Types of conflict
Stages of conflict escalation
Responding to Conflict Situations
Signs and symptoms of aggression
Conflict 'flashpoints' and the impact of 'red rag' words and phrases
Understanding your natural response
Analysing the conflict so it is clear and easy to understand
Emphasising what you agree on and what you do not agree on
Managing your body language
Staying calm and managing your own emotional responses
Techniques and Tactics for managing conflict
Employ a systematic approach to solve conflicts
Structuring and controlling the conversation
Listening, responding with empathy and calming the situation
Acknowledging difficulties and emotions
Managing unpredictability (drugs, alcohol, mental illness, etc.)
Saying no effectively
Handling abusive behaviour
Delivering Difficult Messages
Manage Conflict Escalation
The impact of aggressive behaviour
Dealing with aggressive and negative behaviour
Responding to personal criticism and entrenched behaviour
Non-threatening ways to highlight the consequences of escalation
Moving Difficult Situations Forward
The Power of Open and Honest Communications
Following a positive strategy for conflict resolution
Key interpersonal skills for resolving conflict
Listen without judgment and ask focused questions
Emphasise a win/win strategy
Simple ideas for resolving conflict
What you get
"What do I get on the day?"
Arguably, the most experienced and highest motivated trainers.
Face-to-face training

Training is held in our modern, comfortable, air-conditioned suites.
Lunch, breaks and timing
A hot lunch is provided at local restaurants near our venues:
Courses start at 9:30am.
Please aim to be with us for 9:15am.
Browse the sample menus and view joining information (how to get to our venues).
Refreshments
Available throughout the day:
Hot beverages
Clean, filtered water
Biscuits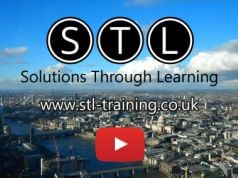 Virtual training

Regular breaks throughout the day.
Learning tools

In-course handbook
Contains unit objectives, exercises and space to write notes
24 months access to trainers
Your questions answered on our support forum.
Training formats & Services
Training formats available
On-site at your company office UK wide
Closed group at one of our London training venues
Near-site at a location close to you
Bespoke one-to-one basis
Tailored training courses to your requirements
Executive coaching & mentoring