Intermediate Manager Skills – Part Two
Face to face public schedule & onsite training now available. Lunch currently unavailable.
Virtual classroom training continues. Can't find what you are looking for? Get in touch.
1 day Instructor-led workshop
This is the second part to our Intermediate Manager Skills course and is part of our manager training programs series.
Syllabus
Who is this course for?
This thought-provoking (part two of two) intermediate manager course has been designed for senior managers, those growing their teams, taking on increased responsibility or stepping up into a more senior role.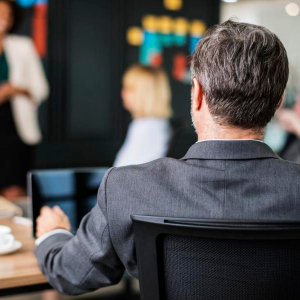 Objectives
You will be introduced to, discuss and gain practical experience of a full range of key leadership and management skills and gain the confidence to achieve greater professional success and personal effectiveness.
Prerequisites
Ideally you will have completed Intermediate Manager Skills - Part One before taking this course.
Benefits
By the end of part two of this course you will be able to
Assess team and individual motivation to increase performance and engagement

Find the best way to manage conflict to ensure co-operation in the workplace

Identify how you and your team can survive and thrive in a changing environment
Course Syllabus
Sustainable Team Performance; Team Building, People Management, Performance and Motivation
Team roles and responsibilities
Recognising and managing different team roles
Motivation theories and their impact in the workplace
Recognising the signs of de-motivated teams and employees
3 factor motivational principles: practical ways to re/motivate your team
Influence and persuasion
Managing your team's relationship with other departments
Managing performance and setting objectives in relation to the organisation as a whole
Dealing with Conflict
Identify your unique influencing style and that of your team
Assertiveness in the workplace 
Handling conflict within the team and increasing co-operation
Resolving conflict: recognising and adapting your unique leadership and communication style
Managing Change and Business Management
Understanding the nature of change and a model for implementing it 
Reactions to change and managing people effectively through the process
Working and influencing across the organisation
Long-term business planning and perspectives
Engagement and alignment
What you get
"What do I get on the day?"
Face-to-face training

Training is held in our modern, comfortable, air-conditioned suites.
Lunch
Lunch is provided at a local restaurant or pub. Browse the sample menus:
Breaks and timing
Courses start at 9:30am.
Please aim to be with us for 9:15am.
Joining information (how to get to our venues)
Refreshments
Available throughout the day:
Hot beverages
Clean, filtered water
Biscuits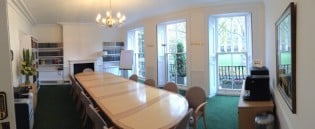 Virtual training

Regular breaks throughout the day.
Learning tools

In-course handbook
Contains unit objectives, exercises and space to write notes
24 months access to trainers
Your questions answered by qualified trainers online.
Training formats & Services
Testimonials
Nucleus Global
Kiran Tailor,
Senior Account Manager
Maybe handouts at start of course, so we can take notes directly onto sheets and know what is included in the printouts.
Intermediate Manager Skills - Part Two
Doherty IT Solutions Ltd
Caleb Mills,
Technical Director
Enjoyed Alastair's approach, very disarming and honest. Really helped people open up and explore their core values and examine reasons for their weaknesses and insecurities. Thank you!
Intermediate Manager Skills - Part Two
Nucleus Global
Ayesha Karin dada,
Senior FPA
Very good and useful techniques learnt, wider depth of knowledge received in management and helps me understand situations at work better
Intermediate Manager Skills - Part Two