Staff Appraisals
Face to face / Virtual closed & onsite training. Restaurant lunch included at STL venues.
2 days Instructor-led workshop
Syllabus
Who is this course for?
This course is for those who conduct formal performance appraisal reviews with their staff.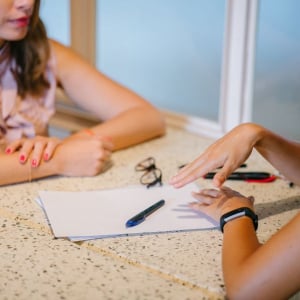 Objectives
Understand the aims of appraisal and performance management. Identify the relationship between appraisal, performance, development and organisational effectiveness. Prepare and conduct effective appraisals. Set SMART objectives.
Benefits
Delegates will learn how to get the best from their people by providing constructive feedback and by setting realistic and achievable targets.
Course Syllabus
Purpose and Benefits of the Staff Appraisal
Staff appraisal used effectively as a management tool
Appraisal pitfalls - why they don't always work
Employee experience
Continuous appraisal
Job Review
Key results areas
Clarifying standards
Employee's perception of their role
Encouraging employees to prepare for their review
Preparation for Staff Appraisal
Job description as a yardstick for performance assessment
Establishing 'Ideal Aims' vs 'Acceptable Standards' of performance
Assessing employee performance
The Appraisal Interview
Following a structure
Effective Questions
Listening skills
Making praise genuine
Making criticism constructive
Supporting Self-appraisal
Handling disciplinary issues assertively
Encouraging employee participation
Getting employee commitment to improve
Managing challenging employees
Keeping a record
Setting Targets
Agreeing meaningful targets and objectives
Establishing deadlines and standards
Sticking to targets - reviews, follow-ups, moving goalposts
Assessing training and development needs
Addressing Common Problems
Apathetic employess who won't join in
Defensive employees who won't accept criticism
Appraisal and pay
Common disciplinary situations in appraisal
The high flyer to whom we have little to offer
What you get
"What do I get on the day?"
Arguably, the most experienced and highest motivated trainers.
Face-to-face training

Training is held in our modern, comfortable, air-conditioned suites.
Lunch, breaks and timing
A hot lunch is provided at local restaurants near our venues:
Courses start at 9:30am.
Please aim to be with us for 9:15am.
Browse the sample menus and view joining information (how to get to our venues).
Refreshments
Available throughout the day:
Hot beverages
Clean, filtered water
Biscuits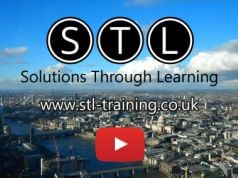 Virtual training

Regular breaks throughout the day.
Learning tools

In-course handbook
Contains unit objectives, exercises and space to write notes
24 months access to trainers
Your questions answered on our support forum.
Training formats & Services
Training formats available
On-site at your company office UK wide
Closed group at one of our London training venues
Near-site at a location close to you
Bespoke one-to-one basis
Tailored training courses to your requirements
Executive coaching & mentoring