Senior Level Communications
Face to face / Virtual closed & onsite training. Restaurant lunch included at STL venues.
1 day Instructor-led workshop
As the world gets more global in its communications, challenging situations can present themselves every day for senior managers. Often, these managers are of a different generation to those just starting work and the difference in perspectives can be fraught with misunderstandings and frustrations.
This course enables you to advance your skills in international communications, to set out your purpose and make clear the strategies you've created or the outcomes you are seeking to others. It shows you what impact you have on others and how the right form or style of communication will help mutual understanding.
To be effective, this course is very challenging. It is practical, relevant to the issues of the day and inspirational in its outlook. It requires that you suspend old patterns of thinking which will thus enable you to grow out of your comfort zone, making you more confident and giving you effective tools to use in the workplace.

Syllabus
Who is this course for?
If you are having trouble with millennials, retaining staff, getting into conflicts or not getting the results from staff you thought you had reasonably directed, then this course is for you. It is also designed for senior managers who want to be able to increase their influence on all levels of the business.
Objectives


Understand how to get people to engage and cooperate better.


Learn how certain behaviours generate obstacles.


Become aware of your inner representational system (a meta-model of filters to how you see the world) to change your mindset and so alter ingrained behaviour patterns you default to in given circumstances.


Create outcomes that your staff can fully experience before they start any project.


Focus on body behaviours, conscious and unconscious messages, so that you can respond appropriately.


Use new phraseology to enhance change


Become more flexible


Course Syllabus
Profiling
How are you presenting yourself to others? What do they see that you don't see?
Getting through the other person's filters so that your intentions are understood and valued.
Testing your Belief Systems – are they really working for you?
Changing doesn't mean losing yourself!
Rapport and Support
Becoming more sensitive: the awareness of conscious and unconscious messages
'What happens when you've tried everything and STILL there's no change/
Engaging others in your ideas: What is inspirational leadership?
High Impact One on One
Eliciting and controlling emotional responses through words, sounds & physicality
Using psychological masks to change and control responses
Pulling the right triggers to move the communication to where you want it to go
Theory meets Practice
What impact do you generate? – the way others see it
Creating a 'resonance' with others to gain cooperation
Overcoming inhibitions
Working with Others Confidently
Feedback - responding and encouraging accurate and fair feedback
Dealing constructively with negative or unresponsive people
Your personal 'blueprint' for change
Use your Communications Channels
Verbal
Written
Non-verbal
Interpersonal
Communicating effectively in different circumstances
Communication Cycle
Communication style assessment
Are there rules for Communication?
Planning what you want to communicate
Defining the Important Messages
Professional communications: Polishing Your skills
How to promote your message
Giving and receiving feedback effectively
Connecting with a Virtual Team
Conveying executive briefings
Filling in the gaps
What you get
"What do I get on the day?"
Arguably, the most experienced and highest motivated trainers.
Face-to-face training

Training is held in our modern, comfortable, air-conditioned suites.
Lunch, breaks and timing
A hot lunch is provided at local restaurants near our venues:
Courses start at 9:30am.
Please aim to be with us for 9:15am.
Browse the sample menus and view joining information (how to get to our venues).
Refreshments
Available throughout the day:
Hot beverages
Clean, filtered water
Biscuits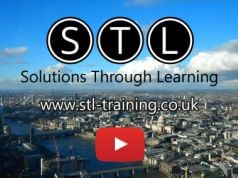 Virtual training

Regular breaks throughout the day.
Learning tools

In-course handbook
Contains unit objectives, exercises and space to write notes
24 months access to trainers
Your questions answered on our support forum.
Training formats & Services
Training formats available
On-site at your company office UK wide
Closed group at one of our London training venues
Near-site at a location close to you
Bespoke one-to-one basis
Tailored training courses to your requirements
Executive coaching & mentoring