First-Line Management Development
Face to face public schedule & onsite training now available. Restaurant lunch included at STL venues.
Virtual classroom training continues. Can't find what you are looking for? Get in touch.
1 day Instructor-led workshop
This course examines what staff look for in a manager and provides tools and techniques to build confidence in the management role for both experienced and new, or newly promoted, managers leading a team for the first time.
Syllabus
Who is this course for?
The workshop is for all those who are interested in, or are already in, a first-line of management role, as well as for those leading hands without full authority. It aims to help establish a good grounding of management skills which will help the delegate move forward in his/her role.
Objectives
Define what leadership is using directive/supportive strategies as appropriate

Recognise the stages of development of one's team

Adapt one's style to suit the situation appropriately

Understand some of the disciplinary process

Give constructive feedback to encourage a happy and productive workforce

Enhance communications and influencing skills in role of intermediary between staff and director level

Feel comfortable in managing performance and giving appraisals.

Course Syllabus
What do people look for in a manager?
Leadership as a learned behaviour
Types and styles of leadership
Forming and Developing Your Teams
Encouraging responsibility: Let them own and manage the work
Management does not mean managing everything
Strategy Outcome Board
Team Members, their behaviours and motivations
Team stages
Developing a High Performing Team
Looking at Situational Leadership
Situational Leadership Model
How do you communicate through the hierarchical layers?
Applying the Model in various situations
The Disciplinary Process
General Rules
Gross Misconduct
Investigating a Complaints
Disciplinary procedures
Observing/Monitoring
Appraisals and Giving Feedback
Scenarios to elicit ways of giving feedback
BOOST and EECC Models
Coping with Criticism
Influencing Relationships Positively
Setting up the Six Step process for Coaching
What you get
"What do I get on the day?"
Face-to-face training

Training is held in our modern, comfortable, air-conditioned suites.
Lunch
Lunch is provided at a local restaurant or pub. Browse the sample menus:
Breaks and timing
Courses start at 9:30am.
Please aim to be with us for 9:15am.
Joining information (how to get to our venues)
Refreshments
Available throughout the day:
Hot beverages
Clean, filtered water
Biscuits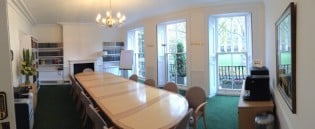 Virtual training

Regular breaks throughout the day.
Learning tools

In-course handbook
Contains unit objectives, exercises and space to write notes
24 months access to trainers
Your questions answered by qualified trainers online.
Training formats & Services