Dealing with Complaints and Aggression
Face to face / Virtual closed & onsite training. Restaurant lunch included at STL venues.
1 day Instructor-led workshop
With our modern demands of superior service standards, accountability and political correctness, far too often a client complaint (internal or external) can be feared as a personal confrontation, or as a land mine waiting to detonate against our best intentions. Rather than a catalyst to improve, facing a complaint can all too easily weaken and infect our beliefs, our team morale and even impact our public image. Unchecked, these situations can escalate bringing out the worst of human natures.
Syllabus
Who is this course for?
This workshop is for all those who know there is a better way to react, one that can protect company values, reward individuals with emotional resilience, improve a fan base, impress reputation and identity
and have a far-reaching impact on both brand and business acumen.
This workshop can help balance your ability to handle difficult situations with a far greater appreciation of what a successful outcome can look like. It is for every professional who has: a passion for customer service, strives for internal leadership, or simply has a desire to learn more about coping mechanisms and methods to handle complaints.

Objectives


How to handle and resolve Complaints


How to diffuse aggressive situations


To examine the Philosophy of Communication


Benefits
Through open discussion and practical examples, we will examine method and ideology that present better ways to acknowledge how to deflect and respond, the way we communicate and real-life scenarios of why customers complain, and why others get angry.
This workshop aims to turn an initial negative interaction into a positive investment in your personal growth. In it, we'll learn how to effectively manage such events and to recognise the individual triggers which bring up conflict (the unconscious pain-body) within us. These triggers can take the form of retaliation instead of reconciliation, or reprisal rather than revival.
We shall also see the effect of social media and the stigma of personal opinion which hold far more impact than ever before.

Course Syllabus
It's Never Personal
Why do people get angry?
Situations we have faced
It's not enough to be right
The People Perspective
Cases of social media
The Philosophy
The Keys to Communication
From Objection to Opportunity
Aggressive Types
What is a 'trigger'?
Mind the Gaps
The Unconscious Pull within two conflicting parties
Better Outcomes
Assertive Dynamics
How to diffuse Aggression
Just being and saying nothing
The ambition of Service
Promoting Change
What you get
"What do I get on the day?"
Arguably, the most experienced and highest motivated trainers.
Face-to-face training

Training is held in our modern, comfortable, air-conditioned suites.
Lunch, breaks and timing
A hot lunch is provided at local restaurants near our venues:
Courses start at 9:30am.
Please aim to be with us for 9:15am.
Browse the sample menus and view joining information (how to get to our venues).
Refreshments
Available throughout the day:
Hot beverages
Clean, filtered water
Biscuits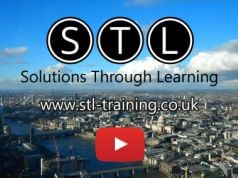 Virtual training

Regular breaks throughout the day.
Learning tools

In-course handbook
Contains unit objectives, exercises and space to write notes
24 months access to trainers
Your questions answered on our support forum.
Training formats & Services
Training formats available
On-site at your company office UK wide
Closed group at one of our London training venues
Near-site at a location close to you
Bespoke one-to-one basis
Tailored training courses to your requirements
Executive coaching & mentoring