Customer Care for the Receptionist
Face to face / Virtual closed & onsite training. Restaurant lunch included at STL venues.
1 day Instructor-led workshop
Since first impressions count, our aim is to turn the client into a fan.
Whether you run a multi-national corporation or a small business, your success hinges on how your operation is perceived, and it's often beyond your control. The impression your staff give at the first point of contact is a vital reflection on the way you do business, and typically one of the most under-rated sources of advertising.
You may spend a fortune on marketing, yet the way you announce yourself to the world is right there at the reception. How well does it represent you? How do you want your business to be seen and perceived?

Syllabus
Who is this course for?
Receptionist staff have a lot of work they have to do; collect post, take messages, organise meeting rooms, welcome callers, answer telephones, supply copying paper, accept deliveries, and much, much more – and all in good spirits. This course is for managers and their Receptionist Staff whose duties are required to flow discreetly and efficiently in public view and to promote a calm, friendly and welcoming environment to the visitor.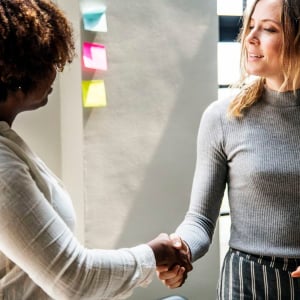 Objectives


The role of the Receptionist


To define great service with impeccable style


The dynamics of personal influence


Successful Principles of Communication


Prerequisites
Bring along your vision to have the highest standard representing your business, and a willingness to support the change.


Benefits
The receptionist is the most important person in the company after the boss! Many receptionists feel undervalued and often cannot even imagine that fact. This course offers an insight into


The power of responsibility, self-management and representation packaged into open discussion and practical techniques.


Think about protocols which can leave every visitor, supplier, contractor and employee feeling great!


What to do to make an impact, to exceed expectations, to influence, and for greater client care, are the subtle skills you are always looking to improve.


Create a brand for your reception that aligns with your broad company message.


You'll come away refreshed and with new ideas to handle the busy receptionist environment with vigour!


Course Syllabus
The Impact Protocols
Of warm Intentions: become an Ambassador
Anticipate the Presentation: self-regulation techniques and deportment
The Power of Suggestion
Attitude and Atmosphere: creating the environment
What makes Service exceptional?
The Command Centre
Everyone Counts
Recording the Detail: keeping track (messages, appointments, deliveries, meeting rooms, etc)
Assertively Measured
The Centre of Attention
The Conversationalist
The intuitive questions to ask
Why it sometimes goes wrong?
Communication Styles: how to use them for understanding
Internal Technology; dealing with interruptions, computer fails, etc
What do you represent?
Keeping your cool with the Salesmen – and with angry clients.
What you get
"What do I get on the day?"
Arguably, the most experienced and highest motivated trainers.
Face-to-face training

Training is held in our modern, comfortable, air-conditioned suites.
Lunch, breaks and timing
A hot lunch is provided at local restaurants near our venues:
Courses start at 9:30am.
Please aim to be with us for 9:15am.
Browse the sample menus and view joining information (how to get to our venues).
Refreshments
Available throughout the day:
Hot beverages
Clean, filtered water
Biscuits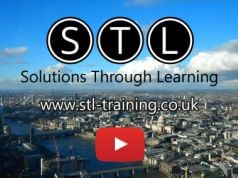 Virtual training

Regular breaks throughout the day.
Learning tools

In-course handbook
Contains unit objectives, exercises and space to write notes
24 months access to trainers
Your questions answered on our support forum.
Training formats & Services
Training formats available
On-site at your company office UK wide
Closed group at one of our London training venues
Near-site at a location close to you
Bespoke one-to-one basis
Tailored training courses to your requirements
Executive coaching & mentoring