Introduction to Successful Selling
Face to face / Virtual public schedule & onsite training. Restaurant lunch included at STL venues.
1 day Instructor-led workshop
Syllabus
Who is this course for?
This course is designed for people who are either starting out in sales or those who want a structured refresher to recharge their existing skills and experience.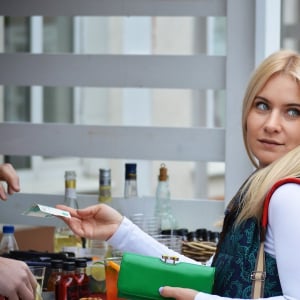 Benefits
This interactive one-day sales training course has been designed to provide a thorough introduction to the basic concepts of sales, to the processes which support sales success and the skills required to make salespeople more effective.
Course Syllabus
What is Successful Selling?
SMART Goal Setting
The Iceberg Model
Professional Mindset of a Successful Salesperson
Perceptions and First Impressions
Perceptions of Others
First Impressions over the Telephone, Email and Face to Face
Managing your own professional First Impression
Rapport Building
Building Relationships
Questioning Skills
Active Listening Skills
Having Great Conversations
Know Your Product
Features and Benefits
Unique Selling Points
The Sales Process
Introduction to the AIDA Sales Model
Sales Cycle
Overcoming Objections and Closing the Sale
Handling Objections and Customer Concerns
Trial Closing
Gaining a Commitment to Proceed
Winning Sales Presentations
What you get
"What do I get on the day?"
Arguably, the most experienced and highest motivated trainers.
Face-to-face training

Training is held in our modern, comfortable, air-conditioned suites.
Lunch, breaks and timing
A hot lunch is provided at local restaurants near our venues:
Courses start at 9:30am.
Please aim to be with us for 9:15am.
Browse the sample menus and view joining information (how to get to our venues).
Refreshments
Available throughout the day:
Hot beverages
Clean, filtered water
Biscuits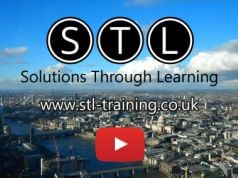 Virtual training

Regular breaks throughout the day.
Learning tools

In-course handbook
Contains unit objectives, exercises and space to write notes
24 months access to trainers
Your questions answered on our support forum.
Training formats & Services
On a public schedule at one of our
London training venues.
On-site at your company office UK wide
Near-site, at a location close to you
Tailored courses to your requirements
Productivity Training Programs
Consultancy
Bespoke one-to-one
Rollout
TNA
Testimonials
Dinesen Floors
Mie Cecilie Madsen,
Project Manager
I would have preferred for the group to be larger in order to have different perspectives on sales from different markets. But at the same time I enjoyed doing the training with my colleague to discuss our specific product.
CDP
Jennelle A,
Account Executive
No improvements. Course was just write timing wise with enough breaks
Introduction to Successful Selling
Bathroom Discount Center
Steve Mumford,
Business Development Manager
Alistair was great. Enjoyed the course and learnt a lot
Introduction to Successful Selling
Learning & Development Resources
Infographics
Training manual sample
Below are some extracts from our Introduction to Successful Selling manual.
Professional Mindset of a Successful Salesperson
1. There is no failure, only feedback
Of course, there is failure. If you take a driving test or exam you either pass or fail. You will either succeed in achieving your monthly sales targets or fail to meet them.
The key is how you perceive 'failure'. Every failure can be looked at as a learning opportunity. This is beautifully epitomised by Thomas Edison, the inventor of the light bulb - despite more than 10,000 failures, he stood by his dream until he made it a physical reality. He said that every discarded idea took him one step closer towards finding the idea that would work. Some of the most powerful self-coaching questions salespeople can ask are "What will I do differently next time?" or "What can I learn from this?".
Salespeople who make mistakes and learn from those mistakes tend to do better than salespeople who are scared to fail. Therefore, when you don't achieve your targets make sure you see it as an opportunity to learn because you now have great feedback on what not to do next month.
2. Individuals are unique and their perceptions are true to them
According to Mihaly Csikszentmihalyi, professor at the Drucker School of Management and former chairman of the Department of Psychology at the University of Chicago, we each absorb 2 million bits of information unconsciously, and can only process around 7 chunks consciously.
Therefore, we each have our own unique perception of the world around us. If individuals were asked to explain beliefs, each individual would give a different explanation.
So who's right? Everyone is right because your perceptions are true for you. That's why the more respect we have for every individual and the more we seek to understand the viewpoints of others, the richer our communication becomes. Respecting the opinions of others doesn't necessarily mean that we have to agree with them, we just have to acknowledge that every individual's reality is the one based on their own unique perceptions.
3. Accepting 100% responsibility for your results gets better results
Every action you take creates a reaction that is based on the formula of cause and effect. Everything that happens is the effect of an underlying cause. Most people spend their lives operating at effect….
"It's not my fault I always end up in bad relationships"
"Life's so unfair, things always happen to me"
"We're in a recession, that's why I haven't achieved target"
"If I could only match our competitor's prices, I'd win more deals"
True personal power can be achieved when an individual accepts 100% responsibility for what they create in their lives. To put it another way, you get one of two things; the result/outcome you want, or the reasons why you didn't. You may recognise these reasons as 'excuses'! The more you focus on the reasons (excuses) and blame circumstances beyond your control, the more you push away your personal power.
Therefore, if you believe that you are in control of the situations that life 'appears' to throw at you, then you are in control of your thinking and emotions, and in control of your own life. This belief has given thousands of salespeople the determination to break through many barriers and overcome countless challenges when at times it was tempting to wallow in self-pity.
If something good or bad happens, ask yourself "How did I create that?". This question enables you to tap into your brain's infinite potential and it will give you all the answers you need. If you're prepared to commit 100% to taking responsibility for your own results, your results can be extraordinary.
First Impressions via Telephone
When 'meeting' people on the telephone for the first time, they will undoubtedly leave with a first impression of you. For a positive first impression, your voice should convey:
Energy Interest Authority* Professionalism
Confidence Appropriateness Warmth* Conviction
Positivity Sincerity Humour* Empathy
*when appropriate
The sound of the voice is heard, absorbed and assessed before the contents. It is made up of several components that both affect the expectation and alter the meaning of the words. These components should be used to create a voice that is pleasant sounding, varied to hold interest, and appropriate to the message and the situation.
The remainder of the first impression comes from the choice of words and the way they are put together.
Be sure your voicemail message also makes a good impression – it could be the first!
When you meet someone for the first time by email they will make a first impression of you purely from your writing style – i.e. the choice of words and the way they are put together.
Email correspondents may not appreciate nuance or the English sense of humour. The need for brevity in email means that it is often unqualified by the 'softening' adjectives and adverbs commonly used in speech and prose. The directness of a brief message can sound unnecessarily harsh or critical and can cause a negative reaction.
Use a personal sign off to exit an email to create the possibility of building a more personal relationship.
First Impressions – Face to Face
First Impressions face-to-face are made within 5-7 seconds. Create a great first impression and the relationship grows from there. Create a bad first impression and your relationship with that person can be an uphill battle.
An interaction with another person is made up of:
· 55% how you look (appearance and body language)
· 38% through tone of voice
· 7% by the words you use (the content of what you say)
Based on research by Robert Birdwhistle, 1970
The words you use make up just 7% of customer interaction. Which means 93% comes from not what you say but how you say it. It's affected by the tone of voice, speed, clarity, and inflection. The clarity defines vowels and consonants, and inflection emphasises the meaning.
Enthusiasm is also important as it is contagious – it conveys belief in what you are saying. It injects energy and interest into the conversation.