Sage Accounting Course
Sage Payroll Introduction Course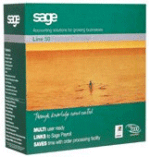 Looking for Sage Accounts or Sage Payroll training? We provide Sage training on all popular versions. We offer Introduction, Intermediate & Advanced courses. Tailored courses are available On site or at our London centre.
Who is this training course suitable for?
Complete beginners to Sage Payroll for Microsoft Windows.
Prerequisites
A working knowledge of Windows is required, or our Microsoft Windows Introduction course. There are no formal entry requirements, although basic accounting skills or experience of work within an accounting area is desirable.
Benefits
This Sage Accounting Course gives users the basic knowledge needed to operate the Sage Payroll package. Participants will learn how to add and amend employee details, to apply the appropriate rates and to process weekly/monthly salaries. At the end of this course users will have a good working knowledge of Sage Payroll and be able to process payments, update reports and make global changes.

After completing this Sage accounting course you will be prepared to attend the Sage Payroll Intermediate training course.
Course Syllabus
Program and payroll basics
Backing up and restoring data
Company settings
PAYE and NIC contributions
Adding employees
Employee records
Pay elements
Year to date values
Processing payments
Pre-update reports
Updating records
Hourly pay rates
Pensions and sick and maternity pay
Criteria and outline view
Employee leavers
Payment by BACS
Contacts, options, passwords, library and internet
Year end procedures
Global changes
Linking the Payroll to Instant Accounts
Our expert trainers teach Sage accounts for all versions of Sage Line 50 and Sage Payroll. We have high-spec training centres in London and also provide on-site and near-site training wherever you are in the UK.
Please call to discuss your specific requirements on Sage accounting training courses.
What is Sage?
Sage is a business management software for small and medium sized enterprises. The purpose of Sage is to help customers run their businesses more effectively, helping them to gain greater insight into their business activities and providing them with lasting benefits by automating their business processes.
Training formats available