Microsoft Project Introduction Courses London
Intermediate and Advanced levels also available
Instructor Led training & consultancy services for Microsoft Project 2013, 2010, 2007, 2003, 2002 XP, 2000 and 98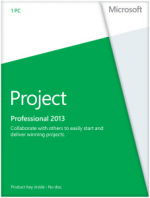 Our Microsoft qualified trainers deliver public scheduled and on-site training courses for Microsoft Project.
Microsoft Project training courses are held at our 6 London training centres and throughout the UK.
We offer on-site, closed company, one-to-one tailored / bespoke training on all versions of MS Project software applications.
Training can be tailored from our standard course syllabus sheets. Lunch and more is included on the day.
Public Schedule
On-site Training
One 2 One
Roll out
Floorwalking
Drop in surgery
TNA services
Non-Microsoft software is also catered for, as are other training formats such as drop-in surgery, floor walking or roll-outs. Training needs analysis can be undertaken in a variety of formats.
We run the UK's most regular MS Project scheduled Public courses and one of the most regular for other MS office suite applications.
We are a Microsoft authorised testing centre and offer the Microsoft Office User Specialist (MOS) certification system. See all certifications.
On-line live schedule
Up-to-the-minute training course availability and fast online booking with our live schedule and pricing.
Pricing and Quality
Using our unique pricing and internet automation, we offer the most competitively priced Microsoft Project training in London and the UK.
How? A refreshing new internet based business model, low administration overhead, low marketing costs, reduction in management staffing, process automation and a higher proportion of revenue actually spent on delivering quality Microsoft training services.
Quality management systems
We are confident that you will be delighted with the quality of our training services due to our quality management system and the care we take in the preparation of all elements of the training. We sample 100% of delegates on all Microsoft training courses with our on-line live delegate feedback system. This provides management instantly with a report on quality of training, as evaluated by each delegate, as it happens. The feedback is also available to the trainer and a summary of this training feedback is transmitted to every individual involved in the marketing and management team. This feedback is also available to our clients online, on request.
All levels
Whilst many opt for our popular Microsoft Project Introduction Courses London, Intermediate and Advanced levels are also available. In addition, our 2-day Intro-Intermediate courses allows training delegates to really focus on the course content, and makes it easy to book as one single course.
Training vouchers
This convenient bulk purchase system is favored by corporate or high volume clients as administration time and purchasing costs are significantly reduced. See details on training vouchers.
Visit our public schedule for Microsoft Project training courses in London or please call us for further information.
What is Microsoft Project?
Microsoft Project is designed to assist project managers in developing plans, assigning resources to tasks, tracking progress, managing budgets and analysing workloads.
Pricing and availability
· Live online schedule with current pricing
Training formats & services
Clients