Information home » MS Project information » Microsoft Project Courses
Microsoft Project Courses
64 MS Project events next 12 months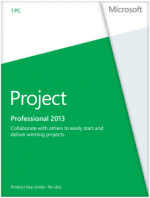 Microsoft Project Training
Our
Microsoft Project Courses
are delivered by Microsoft Qualified trainers for all versions of MS Project. Each course is one day in duration and we offer two levels of training - Introduction+Intermediate and Advanced.
Competitive pricing policy
All of our scheduled Microsoft Project courses are booked online with "Easy Jet" style pricing, so the further ahead you book, the lower the cost!
Promotional rates can be paid on invoice, or for card payments at the time of booking.
Our instructor-led training is the best around. Our experienced trainers and
fantastic reviews
can reassure you that we're the best people to help with your MS Project development needs.
On completion of your one day course, you'll be ready to take the lessons learned back to your office. Keeping track of projects will be a cinch, saving you time and effort writing formulas and creating reports.