Information home » Microsoft Office information » Excel VBA course Geneva - Best Training
Excel VBA course Geneva - Best Training
60 Microsoft Office events next 12 months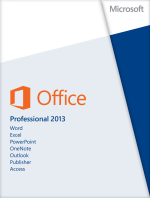 » Microsoft Office training courses
You may want to jump straight to our
VBA Training course syllabus sheet
.
Note: Best Training has now become Software Training London (STL) Limited.
Best IT Training
is the UK's number 1 provider for Microsoft Office training & consultancy.
Training courses are instructor-lead with Microsoft qualified trainers and cover applications like Microsoft Excel, Project, VBA, PowerPoint, Access, Outlook.
Professional skills like Time Management, Presentation skills, Project Management, Prince2 are also available.
Best Training
designs, develops and markets a range of training and consultancy services across the United Kingdom.
Set up in 1992,
best microsoft training
desires to contribute to the training industry through the creation of innovative training services and support products.
BestTraining
, through its know-how and technological expertise, has acted as a catalyst for change, bringing a number of new approaches to this market.
best courses in london
was the first in it's market to offer "courses never cancelled" and "EasyJet style" pricing models.
The success of industry firsts such as a 12 month ahead schedule, last minute rescheduling and simple on-line booking system for training courses has encouraged many training organisations to adopt these elements into their respective business models.
best+london+training
has been the fastest growing in it's sector over the last 5 years and today expects to continue setting trends and delivering increasingly better services, more accurately matching client expectations and needs.
Our trainers are also a little different. They are able to deliver training courses as is their passion without the normal level of administration. We operate with a higher level of trust within the business enabling decisions to be made on the spot where appropriate. This, of course, is well received and not only improves motivation but reduces the cost and need for middle management.
As an organisation,
[besttraining]
actively solicit criticism from all quarters: from within our business, from our clients and any source that can provide this valuable information to help us get closer to our prospective and current clients' needs.
The web site for
[best training]
can be found at
https://www.stl-training.co.uk
The organisation offers the
[best microsoft training]
in London and across the UK. We can deliver
Excel VBA course Geneva
and other European cities. Just give our friendly enquiries team
a call
to discuss your requirements.