Adobe Acrobat Introduction Training Course
London and UK wide
1 day instructor-led. Versions 9, 8 and below.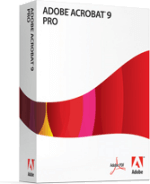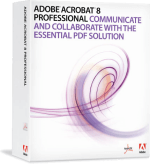 Training formats available
Who is this training course suitable for?
Our Acrobat Introduction course is suitable for those wishing to learn how to work with and create pdf documents.
Prerequisites
A working knowledge of browsing the web and using IT applications, for example spreadsheets, word processors etc.
Benefits
This course is designed for those users who wish improve how they create, work, & share their pdf documents using Adobe Acrobat
After completing this course you will be prepared to attend the Acrobat Advanced training course.
Course Syllabus
The Acrobat interface
Examining initial screen
Menu bar
Toolbars
Navigation panes
Showing and hiding toolbars
Converting toolbars into a palette
Adding and removing toolbar tools
Navigation Panes
Setting preferences
Overview of PDFs
Navigation
Navigating through documents - forward and back
Relative movement
Specific page navigation
Zooming
Check for optional tools
Marque, loupe, snapshot tools
Page Layouts
Searching for text
Look at advanced features, multiple documents etc.
Arranging Documents
Reading mode
Measuring Sizes and Areas
PDF Saving Options (EPS, TIFF, JPEG)
Reduce file size
Printing
Creating PDFs
From Print Menu
to Adobe PDF
or Distiller
In MS Office
PDF Maker
Creating PDF from images
Merging PDFs
PDF Packages
Convert Web Pages To PDF
Manipulating Fonts & Graphics
Touch Up Tool
Change line art position, images, rotate, scale and size
Edit line in Illustrator and images in Photoshop
Adding Headers and Footers (add copyright and page numbers)
Adding Background
Select 'Form Colour' for solid background colour
Adding Watermark
PDF; Adding Comments
Sticky Notes
Change icons and colour
Can reply to Notes, change status
Searching notes
Checking spelling
Exporting and importing comments
Enable Reader commenting
Stamps
Text Edits
Callout comments
Starting E-Mail based review
Review Tracker
Manipulating Pages In PDF
Rearranging pages
Extracting pages
Inserting one file into another
Replacing pages
Rotating pages
Cropping pages
Navigation Options
Bookmarks
Create hierarchy
Special actions
Links
Articles
Creating Presentation
Setting Open Options
Adding transitions
Auto Flip
Creating Next and Previous Page Buttons
Placing A Movie And Sound On A Page
Embed compatibility
Adding borders
Add buttons to control
Forms
Add Buttons
Add Checkboxes
Add Pull-Down menus
Add Text Field
Digital Signatures
Distribute Forms
Compile returned Forms
"What do I get on the day?"
Microsoft qualified trainers with industry relevant experience
Modern air conditioned training suite, flat screen PC's, 1 per delegate
Lunch provided in a comfortable and relaxed setting
Comprehensive course material and files to take away
Testimonials
Phone-paid Services Authority
Investigations And Enforcement Executive
Olamide Aina
Acrobat Introduction
I have nothing to add, the training was great and does what it says on the tin.
Essity UK Ltd
Sales Support Team Lead
Kim Hunt
Acrobat Introduction
The course was good, it would have been nice to have digital handouts to be able to make notes on (but that is just the way that i work). also with working from home there was some backgorund noise from the training which can be distracting. Donna was patient and explained everything well. we didnt have the Pro package but this didnt throw her she adapted the training for us accordingly. I defintely came away having learnt lots and feel conifident that i can now create and edit PDFs.