Microsoft qualified trainers and consultants
In the last 12 months our Microsoft qualified colleagues have delivered 1372 training and consultancy sessions UK wide.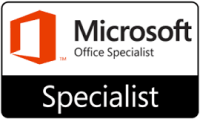 We also offer an in-house Microsoft certification testing facility for either trainers or delegates that opt for the industry standard Microsoft Office certification.

With over 50 qualified professionals at our disposal we are often in a unique position to provide continuity of service and contingency cover for lengthy roll-outs.

On-site information