Lunch arrangements at Bloomsbury
We look forward to training you on the day.
Lunch will be provided at our partner resturant, Spaghetti House.
A short walk from our venue, Spaghetti House is on Sicilian Ave and part of the family run business established back in 1955.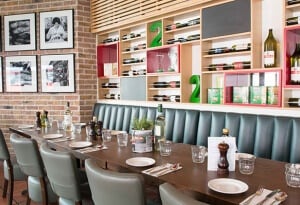 Sample menu
MAINS
Margherita Pizza mozzarella, tomato & fresh basil (V)
Quattro Stagioni Pizza mozzarella, tomato, ham, sweet red peppers, mushrooms & artichoke hearts
Penne Bolognese classic slow-cooked beef ragout, plum tomatoes, red wine & herbs (Gluten free option available)
Penne Arrabiata spicy tomato sauce, crushed red chillies & cherry tomatoes (v) (Gluten free option available)
Best Italian Burger chargrilled 100% prime beef burger tomato, onion & lettuce with patatine fritte
Chicken Pollo Caciatore Casserole of corn-fed chicken legs & thighs in a rich sauce of tomatoes, mushrooms vegetables & herbs with parmesan mash
SALADS
Caprese Salad bufala mozzarella, heritage tomatoes, pesto, extra virgin olive oil & natural sea salt (V) (Gluten free)
Chicken Caesar Salad grilled breast of chicken, sweet gem lettuce, garlic croutons, Caesar dressing & padano shavings (Gluten free)
Salmon Salad roasted in pesto, salad of raw beet, squash, spinach, alfalfa sprouts, farro, pumpkin seeds, broccoli, avocado, cucumber & lemon dressing (Gluten free)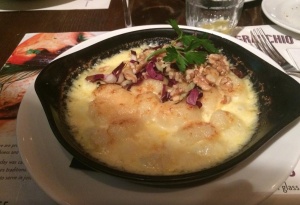 Note: If you have any special dietary requirements please notify us as per your joining information.