Sharepoint 2010 End User Advanced Training Course
For SharePoint Power Users
Version 2010 is available onsite. See also, versions
365, 2016 and 2013
.
This course is designed to provide you with the knowledge to use the more advanced tools of Microsoft SharePoint 2010 and SharePoint Foundation 2010. Users of this level are commonly referred to as 'Power Users' or 'Super-Users'. The course emphasises hands-on experience, with a series of self-guided exercises integrated into the training. You will discover how to create custom lists as well as how to change the settings of common list and library tools to suit the requirements of the users. You will also learn how to use the Office Workspace tools in conjunction with SharePoint to collaborate and organise Microsoft Office content. You will learn how to create Workspaces and Blogs, create advanced and custom Lists to meet further data requirements, customise Library and List settings to apply wider policies and procedures and customise web pages using Web Parts.
Syllabus
Objectives
• Manage Document and Meeting Workspaces
• Work with a Blog Site
• Manage custom Lists
• Import data from an Excel worksheet into a custom List
• Customise List and Library settings such as e-mail and versioning settings
• Create custom Workflows - Edit web pages and Web Parts

Prerequisites
• A good understanding of Windows
• Experience using Internet Explorer 7/8 or an equivalent browser
• Experience with Microsoft SharePoint 2010 equivalent to QA's 'Introduction to SharePoint 2010 for End-Users' course
• A good knowledge of Microsoft Office 2010 applications (Word, Excel, Outlook)

Course Syllabus
Sites and Workspaces
The SharePoint Structure
Top-Level Sites and Sub-Sites
Blog Sites
Workspaces
User Permissions
Advanced Lists
Custom Lists
Project Tasks
Discussion Boards
Status Lists
Surveys
Advanced Columns
Lookup Columns & Calculated Columns
Workflows
Understanding Workflows
Workflow Administration
Content Administration
List and Library Settings
Versioning Settings
Incoming E-mail settings
Editing Web Pages
Content Pages
Editing Web Pages
Web Parts
What you get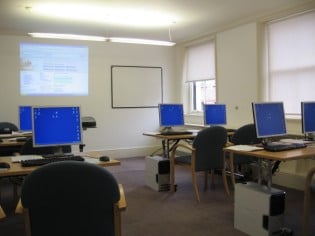 Training is held in our modern, comfortable, air-conditioned suites
Modern-spec IT, fully networked with internet access
"What do I get on the day?"

Lunch
Lunch is provided at a local restaurant or pub. Browse the sample menus:
Breaks and timing
Courses start at 9:30am.
Please aim to be with us for 9:15am.
Joining information (how to get to our venues)
Refreshments
Available throughout the day:
Hot beverages
Clean, filtered water
Biscuits
Learning tools

In-course handbook
Contains unit objectives, exercises and space to write notes
Reference material
Available online. 100+ pages with step-by-step instructions
24 months access to Microsoft trainers
Your questions answered by Microsoft qualified trainers online.
Training formats & Services