Microsoft Intermediate Word Course London
Microsoft Word 2002/XP Intermediate Course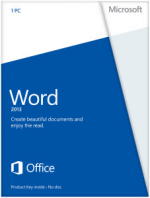 1.0 day instructor-led. Courses never cancelled. From £175 (list price £299)

Who is this training course suitable for?
Our Microsoft Word 2002/XP Intermediate course is designed for those with a basic understanding of Microsoft Word.
Prerequisites
A working knowledge of Word, or our Word Introduction course.
Benefits
This intermediate word course is designed for those users who wish to expand their current knowledge of Word to make full use of the more complex features. By the end of this word intermediate course you will be able to divide a document into sections and columns, format tables, filling them with data taken directly from Excel spreadsheets. You will also learn how to include repeated data to documents in a series: for example, page numbers and headers. Finally you will be shown how to print labels and envelopes, to include your company logo on a letter and design a template for future mail.
After completing this Microsoft Word Intermediate course you will be prepared to attend the Word Advanced training course.
Course Syllabus
Working with Sections and Columns
Creating and formatting sections
Working with multiple columns
Working with text in columns

Formatting Tables
Table formatting basics
Borders and shading
Table AutoFormat
Drawing tables

Working with Excel Data
Working with Excel data in word
Creating Charts in Word
Performing calculations in tables

Working with Styles
Defining and Applying styles
Modifying and deleting styles
Using Styles to create outlines
Using AutoText and AutoFormat

Headers and Footers
Different headers and footers
Page numbering

Printing Options
Advanced Printing options
Labels and envelopes

Working with Graphics and Objects
Working with graphics and clip art
Inserting WordArt and symbols
Applying watermarks
Using drawing tools

Document Templates
Using templates
Creating templates
Tailored courses are available on-site or at our London training centre. Also available in public schedule, closed company, on-site, tailored or one-to-one courses.
Public Schedule - Pricing and Availability

Word Intermediate
1 day course
"What do I get on the day?"
Microsoft qualified trainers with industry relevant experience
Modern air conditioned training suite, flat screen PC's, 1 per delegate
Lunch provided in a comfortable and relaxed setting
Comprehensive course material and files to take away
Please call us if you require further information on Microsoft Intermediate Word Course London and UK Wide.
What is Microsoft Word?
MS Word is a full-featured word processing program with rudimentary desktop publishing capabilities that has become the most widely used word processing application on the market. Microsoft Word is a powerful word processing program that you can use to produce professional-looking documents. Word allows you to easily combine text, spreadsheets, and graphics into a single application. You can also use Word to create your own Web pages. Word's assortment of pull-down menus, toolbars, and buttons make learning and using it remarkably easy.